The Future Ealing Fund (FEF) is helping ambitious local ideas get off the ground and a range of different projects are already benefiting from support – including a community arts hub in Acton and a video series in Southall showcasing the talents and stories of local people.
This second round of the FEF was announced by the council in March this year and is providing financial backing to community-led ideas – that have so far included anything from a junior golf academy to a food growing scheme aiming to boost mental wellbeing.
It is helping to put decisions about how we invest in our communities firmly in the hands of residents. To qualify, projects have to start crowdfunding via the Spacehive website. And each round of the FEF provides capital funding to the most deserving projects with a portion of its £100,000 pot, to help them reach fruition.
'Anyone can get involved'
Councillor Jasbir Anand, the council's cabinet member for thriving communities, said: "Our goal is to make the borough better and we want people who live and work in Ealing to get involved. We want to engage with local people about the issues they care about and provide extra support in helping them to make these improvements."
Once it is on the Spacehive website, absolutely anyone can get involved with supporting one of these Future Ealing Fund projects. The site allows you to make a donation of money, your hard work or even your knowledge.
Councillor Anand added: "The Future Ealing Fund is all about empowering residents to make a difference themselves – and anyone can get involved once a project is set up by offering their time, money or professional expertise."
Over the summer, the FEF supported two projects and they are now under way. Others were already being backed – such as the Hanwell DIG project we featured in the summer edition of Around Ealing magazine, and also a golf academy you can read more about too.
Me and My Southall: You are the stars
The Me and My Southall project is being run by Punjabi Theatre Academy UK. It has been crowdfunding, with plans to promote Southall's culture and attractions to people nationwide – and beyond – by getting local people to get involved in videos showcasing the area and the people living there.
You can watch a video above, explaining what the project is about – and how it wants local people to get involved.
Sharonjot Mahi, co-ordinator at the academy, said: "Me and My Southall will be a video diary series where we will go round Southall and discover local artists, businesses, inspirational people.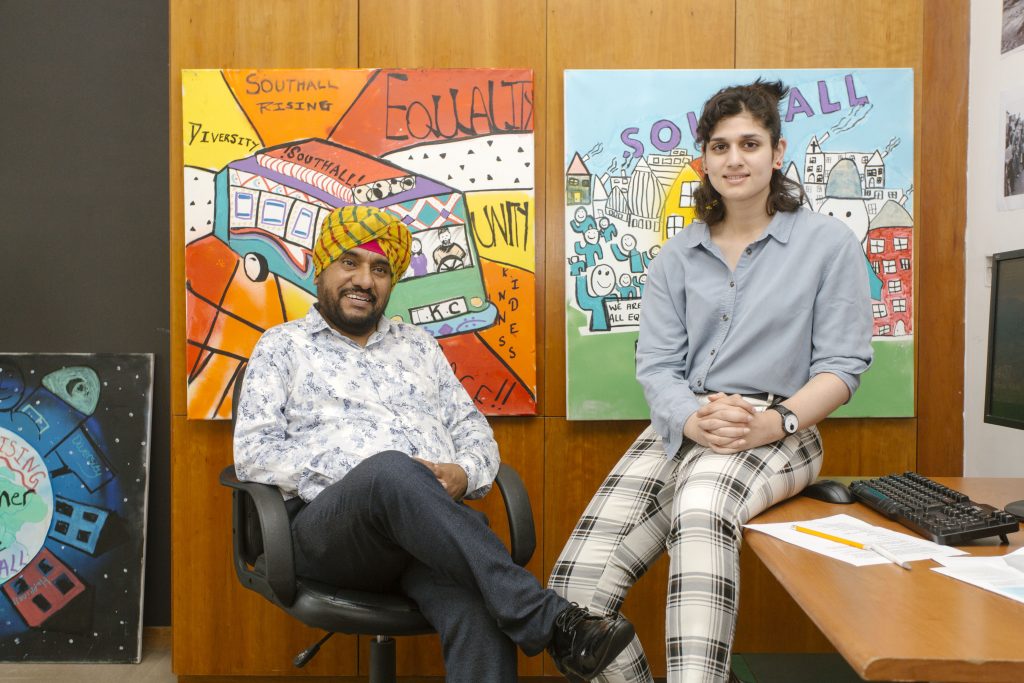 "We'd like something real, something that really shows Southall as a community. There is so much culture – so many different backgrounds – and it's really nice to get to know them. There are many, many artists around. So, it's also going to be a platform for people to share their talent, which I think is really important."
Tajinder Sindra, executive director of the academy, added: "Different people, of different cultures can share their stories in front of the camera, with a cinematographer and hosts to help along the way.
"The videos will all be shot in local areas, mainly green spaces, because we want to promote the spaces that Southall has to offer."
Local people will not just be the stars, but also key to producing the videos too, as Sharonjot explained: "We want to involve local people in things like acting, scriptwriting and even things like small exercises. We are aiming for the wider community. It's literally for everyone. You get to build your confidence; you get to meet new people of similar mindsets. That is a way to bring the community together and make them more united, in a sense."
Tajinder added: "We are going to run community workshops in preparation of filming and shooting and provide training for participants to learn acting skills, scriptwriting and more."
The project is still crowdfunding – you can help to get it going.
Growing an interest in art – and food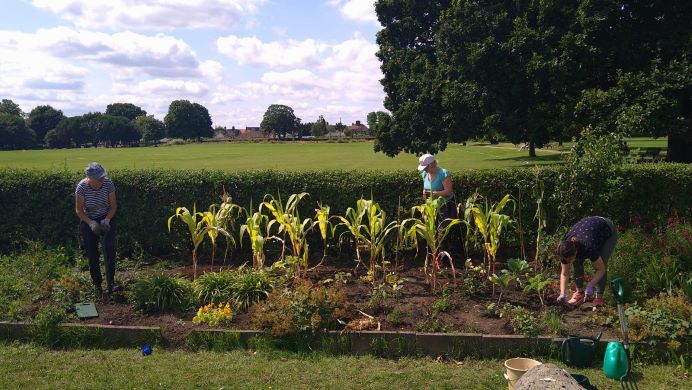 Local charity Artification is looking to expand its community initiatives with the support of the Future Ealing Fund.
It is creating a community arts hub in Acton to run cookery, art and craft classes, and social events. But it has also started vegetable and herb beds to grow food and will have a cafe providing cakes and coffee.
Freya Laing, project co-ordinator for North Acton Community Arts hub, explained: "We have got confirmed support from FEF and are working towards completing our community arts hub and vegetable garden at the North Acton Pavilion.
"We are aiming to deliver classes and volunteering opportunities in gardening, cookery, arts and crafts and we will give local people of all ages the opportunity to grow healthy food and the skills and knowledge to create economical and tasty meals from scratch.
"There will be everything from community food sharing and gardening and cookery for schools, to regular art exhibitions and musical events.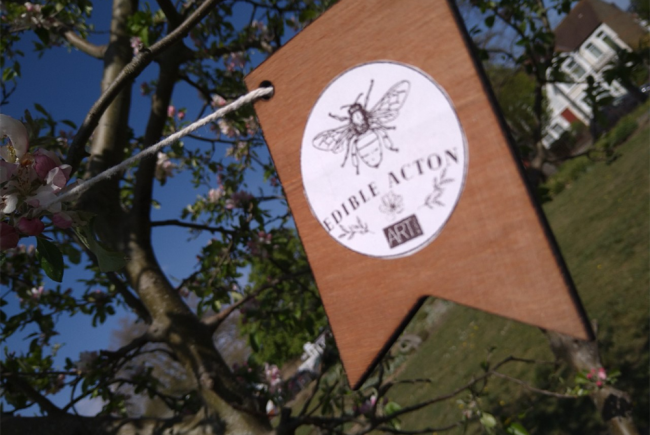 "We are looking to crowdfund to get the project over the line which will help us secure equipment to provide these services – cookery workshops, food growing and much more.
"Our experiences during lockdown and the pandemic have really highlighted our collective interest in self-sufficiency, environment and green spaces."
Find out about the North Acton Community Arts Hub bid via Spacehive where people have until 18 November to support the project.
Is my project right for FEF?
The next FEF is open until 22 September 2021, so there is still some time to submit ideas. The FEF is available for anyone with an idea that brings their community together, improves their high street, creates a hub for learning or helps reduce the borough's carbon footprint – and much more besides. Community groups, mutual aid or volunteer networks, charities, tenant or residents' associations, and social enterprises could all be ideal for FEF support.