It is National Allotment Week (9-15 August) which means it is a great time to celebrate the people dedicating their time to growing local produce for the benefit of healthier living, the environment, and our communities.
Award winning photographer and Ealing resident Gill Shaw has launched an exhibition to showcase members of the community involved in some of the 45 allotment sites currently in the borough.
You can see some of the photographs from the exhibition in the gallery below.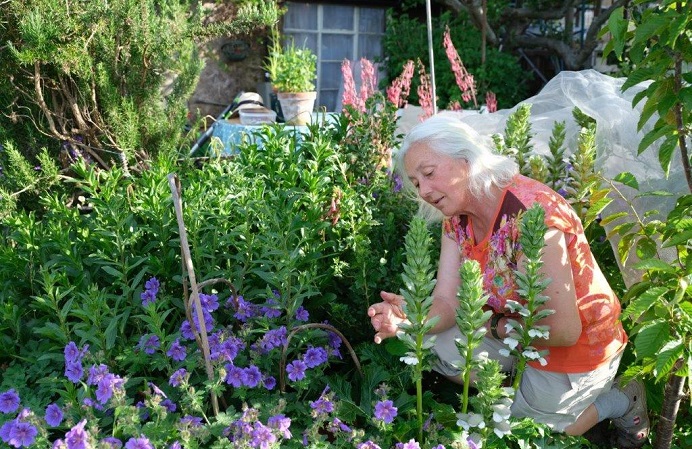 Gill explains how she got involved with her local allotment and the ideas behind her photo exhibition: "The pandemic has hit my profession hard. One day I was travelling the world photographing people, and the next day all that disappeared.
"I started photographing people outside their front doors on a Thursday, clapping to support our NHS.
"An inspirational lady called Vinka saw the photos and she phoned me from Haslemere Allotments in Ealing. She invited me along to see how working an allotment during lockdown can really help with mental health and wellbeing.
"I took myself along, best camera in hand, and to my utter astonishment was captivated, moved, and delighted with the rich seam of characters, novelists, Oscar winners, simply fabulous gardeners and beautiful people each with a story of our time."
Inspiration for the exhibition has also come from Gill's long-term work with a Greenford-based charity called Wellfound.
Gill said: "Wellfound works in Guinea-Bissau in West Africa where we provide clean water, hygiene and market gardens for villagers who otherwise would have nothing.
"The market gardens are run by the local women who grow fresh vegetables for their families, and I have seen first-hand the very positive effect that the gardens have on the lives of the women there. Their role and position in the village are enhanced, and the women can work together to own and organise the market gardens.
"I am really delighted that agriculture and nature can have such a positive effect in two very different communities in Ealing and Guinea-Bissau."
The exhibition will be launched in the coming weeks at North Acton Playing Fields and find out more via the Ealing Parks Foundation facebook group.
Reducing food miles to tackle climate crisis
The council is working in partnership with food growing communities and businesses to create further opportunities to support locally grown produce and reduce food miles.
Food miles are literally the distance the ingredients that make up the food we eat travel to get to our plates. If you eat a bowl of sliced pears that were grown in Argentina and packaged in Thailand, it is easy to imagine the distance, and the environmental cost, compared to eating a piece of fruit grown at a nearby allotment or orchard.
The council's climate action plan is addressing what we can do as a borough to combat the threat of climate crisis. Improving how we source, grow, cook and dispose of food is an important part of this strategy to reach net zero and create a better borough in the future.
Local food on offer in Acton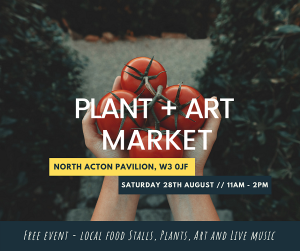 Local community organisation ARTification is a local group supporting the growing trend of getting locally grown produce onto the plates of the borough's residents.
On Saturday 28 August (11am – 2pm, North Acton Playing Fields, W3 0JF), it will be hosting food stalls, live music and a very affordable, thriving plant sale from Acton Gardens Association, alongside local painters and printmakers.
There will also be a free card making workshop for families and a face painting stall. Everyone is invited to come along for some lunch, meet friends and enjoy the creativity Acton has to offer.