A new allotment in Ealing officially opened last month, providing around 35 plots for residents to grow their own wonderfully fresh and varied herbs, fruits and vegetables.
The Popesfield allotment is a welcome addition, especially in the local area where demand is exceptionally high.
The new spaces mean the borough now has 45 allotments with more than 3,000 plot holders, making Ealing one of the top boroughs for allotment spaces in London.
Cultivate London, a charity on a mission to improve health and wellbeing by encouraging communities to engage with their green spaces, will manage Popesfield allotment.
6 top reasons why allotments are fantastic
grow and eat your own food for most of the year, especially with food prices on the rise
have an escape from busy lives, benefiting your mental health – residents signing on to the allotment waiting list in the borough soared during the pandemic
keep fit with some light gardening exercise
reduce food waste – growing the produce you eat reduces waste from bulk-buying
create habitats for wildlife – become friends with robins, hedgehogs, frogs, bumblebees and many more
be part of a growing community spirit, where residents come together, make new friends reduce food waste and help others
And all at a cost of less than £1 a week for a typical 125 square metre plot, what are you waiting for? Read more and apply for an allotment near you. They are popular, so you will most probably need to join a waiting list initially.
Help is on hand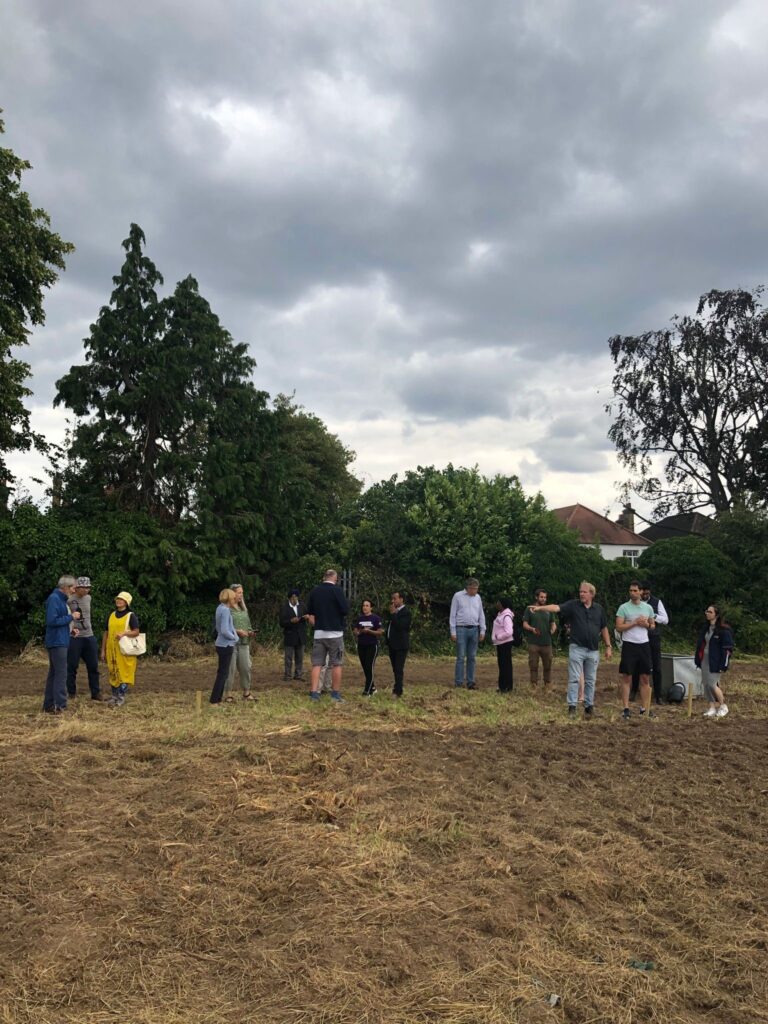 Do you want to give growing food a try, but don't know where to start? Why not check the beginners guide to growing your own food for expert tips?
Councillor Deirdre Costigan, Ealing Council's deputy leader and cabinet member for climate action, said: "Allotments are great for the community. They bring people together, improve the quality of life for residents, not to mention improving our diet with lots of fresh produce and saving money.
"Allotments also have significant environmental benefits, helping reduce your carbon footprint and providing a home for wildlife. As a council, we promised to deliver 10 new community growing spaces and I am proud that, with the opening of the new Popesfield allotments, our borough has one of the highest number of allotment sites in London. If you don't have an allotment, why not contact us about the possibility of starting a community garden on grass verges or other unused communal space!"