Do you want to try your hand at growing some food, but don't know where to start? Then, this is an ideal place to begin. Experienced horticulturalist Sylvia Cordell, Cultivate London's business and community development manager, will be sharing her top tips every month in her new exclusive Around Ealing blog.
Here is her second blog. You can still read her first blog entry for June.
Sylvia's blog #2: July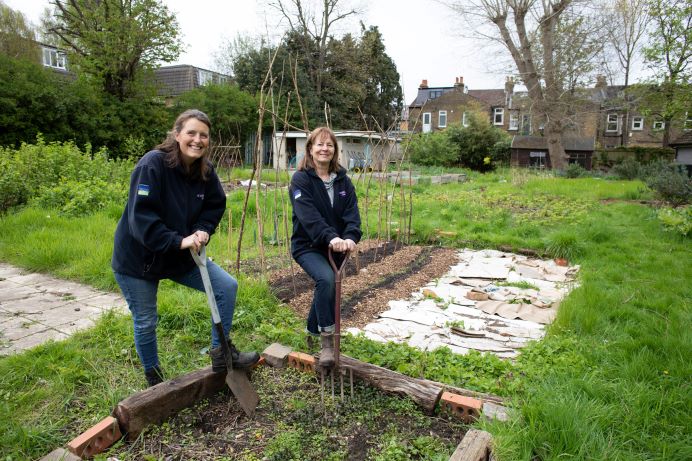 We are marching through the growing season, with long dry (mostly) hot days. It's a good month to take herb cuttings, so that is our focus for July. You can still sow some more seeds this month. Salad seeds such as lettuce, radishes, rocket, and salad leaves. Vegetables like kale, carrots, kohl rabi, and oriental leaves such as mustards, pak choi and mizuna, to name a few.
General tips
Weeding: If you have sown some vegetables last month, keep them free of weeds because these can block out light and take up some of those precious nutrients you want for your vegetables
Watering: Ensure you keep things watered. With the longer drier days vegetables have a natural habit of wanting to flower and set seed, the drier it is, the quicker they will do this. It's known as 'bolting'. Keeping things watered helps to slow or prevent this process ensuring you have some nice vegetables for all your hard work
Mulching: If you do get a heavy downpour of rain, try mulching your grow bed with some garden compost or well-rotted manure, both available from any garden centre. This will help to lock in moisture keeping the soil damp. Never do this during a dry spell as it will have the opposite effect.
Growing herbs
Cuttings: Free plants! You can take cuttings of herbs such as sage, rosemary and thyme, oregano. Many community gardens will have these plants and I'm sure will be happy to let you take a cutting or 2.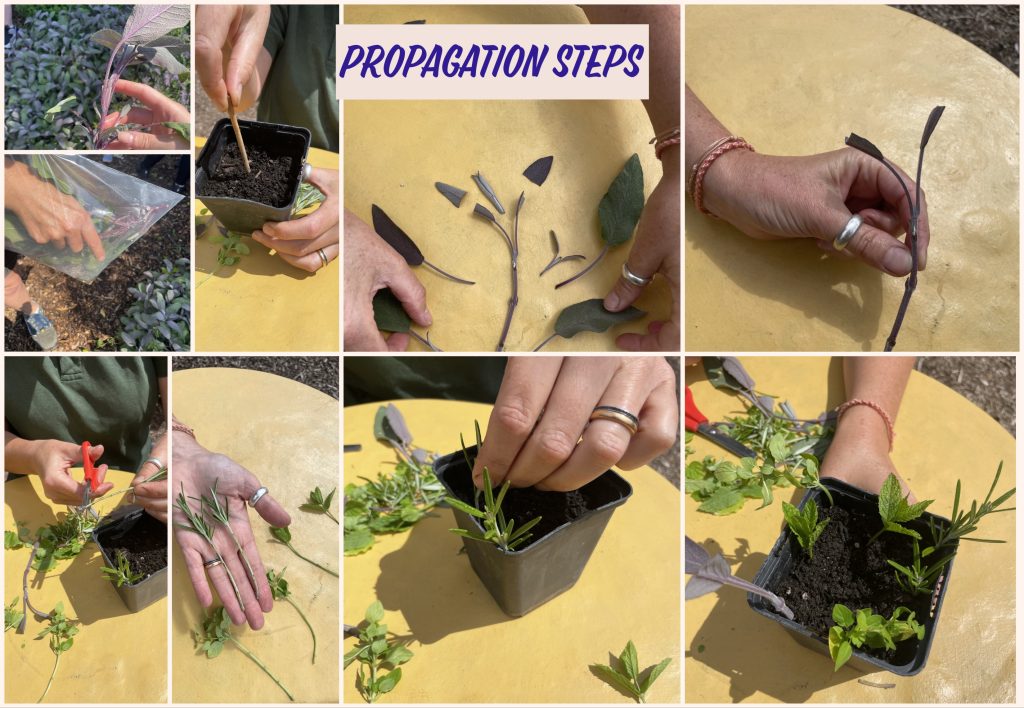 How to do it:
Rosemary – use the new season's bendy growth from the top of the plant. Take a cutting of approx 12cm, cutting at a 45-degree angle. This helps by exposing more of the cutting to the water
Strip off the lower leaves and cut out the growing tip (this takes the leader away and encourages the cutting to use its energy on growing new roots). If your pot is not ready, drop your cuttings into water or a plastic bag whilst preparing the pot. A small 9 cm pot is fine as long as it has drainage
Fill the pot with cuttings compost. If you don't have this, regular compost will probably be ok too, mix it up with some horticultural grit
Using a dibber (mine is the back of a pencil) poke some holes in the soil. Drop your cuttings in (you can put several in a small pot) ensure all leaves are above the soil level. Water gently, keep it damp but not too wet. If you have a clear plastic bag you can put it over the top and secure it with an elastic, this helps to create a mini greenhouse effect and will speed things up a little. But it is not essential
When you start seeing new growth in approximately 4-8 weeks, the cutting is ready to be potted on.
Sage, thyme and oregano can be propagated in the same fashion. Because sage leaves are larger, cut the leaves you are keeping in half.
Keep a watchful eye for pests because they like warm weather too and come out to feed on your favourite plants. A solution of warm water and washing up liquid in a spray bottle helps for some of those that sit on the leaves and stem of the plant, and it doesn't affect the plant or the planet.
Happy growing.
Sylvia
Photo by Jonathan Kemper on Unsplash