A new exhibition promises to offer insights into hundreds of young people's experiences of race, identity and inequality in society today.
Who Are We? includes film, sculpture, fashion, painting and audio. It is being held at Pitzhanger Manor & Gallery in Mattock Lane, Ealing, and was curated and created by Bollo Studios (the creative arm of Bollo Brook Youth centre in South Acton) with the help of artists and local partners over a three-year period – and with support from Art Fund, Ealing Council and The Equality Trust.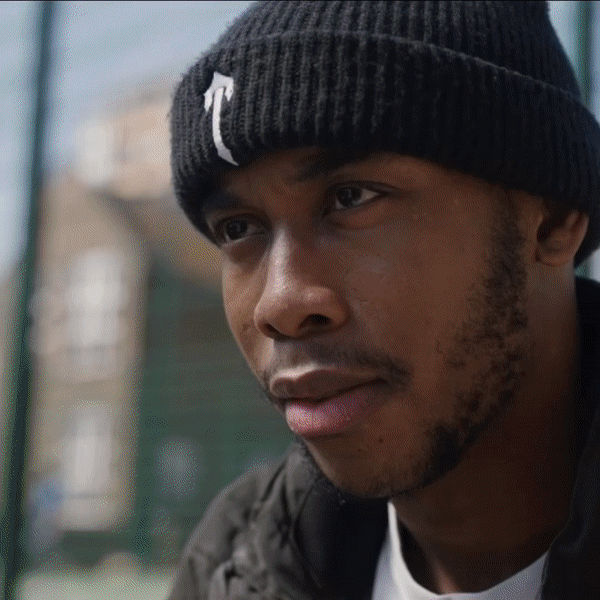 It is a wide-ranging exploration of the complex and challenging realities that this group of predominantly black and minority ethnic young people face as they carve out their place in the world, looking at our understanding of race, class and the city we live in.
The exhibition will run from this Friday (26 November) until 13 February 2022, and you can book tickets online. There is also an opening night taking place this Thursday (25 November).
Artworks on display include a new film, Bando, which explores the perceived lack of choice faced by marginalised young people; a mosaic work illustrating disappearing landmarks of Acton as it undergoes regeneration; photographic portraits which examine how young people feel they are seen by others; and an audio installation giving voice to experiences of race and racism.
The exhibition extends from the gallery into Pitzhanger Manor itself, including a listening and reflection space in John Soane's original library, where visitors can explore further content including podcasts, audio and further reading.
Opening night
On Thursday (25 November) at 6.30pm a preview event will include speeches from some of the curators from Bollo Brook Youth Group who will share the inspiration behind making the work. There will also be a spoken word performance from poet Siana Bangura, and a DJ set from DJ Chantz.
You can register an interest in attending.
Short films night and Q&A
On Friday, 10 December at 6pm there will be a special showcase of short films.
Bando and Ealing Rises Up, both made by local filmmakers, will be shown. Then there will be a panel discussion with a Q&A exploring anti-racist activism in Ealing and on learning how to sensitively tell personal stories through film.
There will also be the opportunity to view the exhibition Who Are We? Exploring Race, Class and the City.
Bando: Written, directed and starring young people from Bollo Studios, this film takes place in the morally and socially ambiguous reality that many young people negotiate. Bando is a co-produced project between Bollo Studios, JE Delve with Aaron Rogers and Mathias Gilay.
Ealing Rises Up: It uses first-hand accounts and archive material to tell the stories of important people and events connected to anti-racist activism and acts of resistance in Ealing with a focus on the South Asian, African and Caribbean communities. Ealing Rises Up is a co-produced project between the National Portrait Gallery, the council's Ealing Local History Centre, artists Asia Ahmed, Narvir Singh and local volunteer researchers. It was funded by The National Lottery Heritage Fund and Art Fund.
Panellists for Q&A and discussion:
Young People from Bollo Brook Youth Group who wrote and starred in Bando
Asia Ahmed (Ealing Rises Up) is an activist and multidisciplinary artist using film, photography, and poetry as a medium to create work that lives in the intersection of art and activism
Narvir Singh (Ealing Rises Up) has an interdisciplinary practice that spans poetry, music, theatre, photography and film.