Humour hits the high street on Saturday, 23 October, as the Healing Comedy Club heads to Hanwell for an afternoon of free 'comedy to make you feel good.'
Local group, Healing Comedy Club, will host a pop-up show in the centre of Hanwell, next to the iconic Clocktower, with entertainment featuring a range of local, up-and-coming and established comedic talent.
The event will run from 12-3.40pm, with 40-minute sets starting on the hour, every hour. The line-up features performances from Fiona Clift, Andy Storey, Kuan-Wen Huang, Stella Graham, Sonia Aste and MC Rudy Ilyas.
Part of the Love Ealing, Love Local event series provided by Ealing's High Street Task Force, the event will also feature an al fresco eating area, where visitors can grab a seat and enjoy the wide range of food on offer from local businesses. Guests will have access to a digital restaurant directory, featuring suggested take-away favourites from local restaurants.
Full line-up
12noon-12.40pm – MC Rudy Ilyas, Fiona Clift, Andy Storey
1-1.40pm – MC Rudy Ilyas, Fiona Clift, Kuan-Wen Huang
2-2.40pm – MC Rudy Ilyas, Fiona Clift, Stella Graham
3-3.40pm – MC Rudy Ilyas, Fiona Clift, Sonia Aste
Visit the Eventbrite page for full details to register for updates.
More about the acts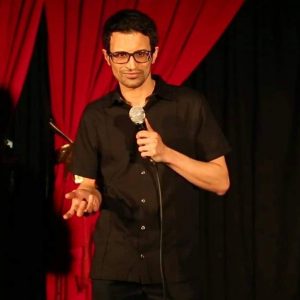 Former lawyer turned joker. Rudy is a relative newcomer and is making waves with his funky brand of comedy.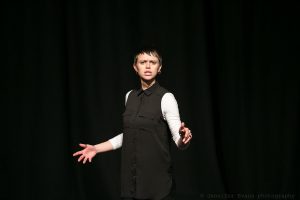 Fiona is one of the most exciting performers to hit the comedy scene; she is a performer, puppeteer and director. She trained at London International School of Performing Art. Fiona created over 50 comedy characters during lockdown, and now she is no longer sure who she is. Politicians, TV personalities, people from the internet, and some people she stole from real life, and all get muddled up in character comedy mayhem. As featured on BBC Radio Solent.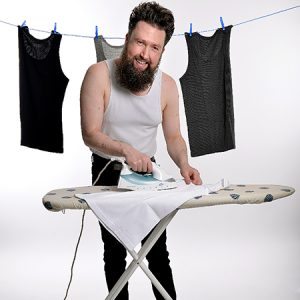 Born and raised in the North of England, Andy Storey is one of the most exciting, original and idiosyncratic rising stars of the post alternative comedy scene. His deliciously dry sense of humour, and effortless performance style mark him out as a refreshing, albeit positively cynical new voice in comedy.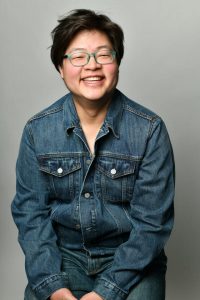 Kuan-Wen is an emerging comedian, writer and actor from Taiwan, with major breakthroughs on the UK circuit in the last two years. With a unique voice and his trademark quirky persona, Kuan-wen is an alumni of the Soho Theatre Young Company and recently performed for Comedy Central at the Edinburgh Fringe.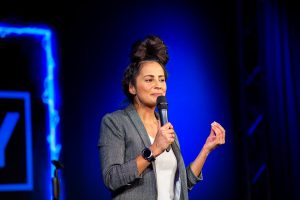 Stella Graham is a naturally funny stand-up comedian. Shameless, charmingly aggressive and unladylike, she's the funniest half Sri Lankan lass from Coventry. Stella has entertained audiences all around the world, from the Comedy Store in LA to the New Zealand Comedy Festival and Adelaide Fringe.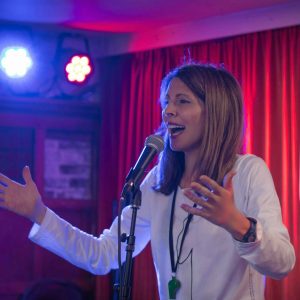 Sonia Aste is a Spanish writer and comedian who's energetic presence sparkles with passion. As comfortable in a pub full of regulars as in a corporate auditorium, she is an awesome performer.
Sonia is an Engineer, has an MBA, speaks four languages and is a certified Toastmaster. These impressive credentials have not helped her comedy career, as much as doing the splits and double back summersaults, which she sometimes finishes with a one hand cartwheel.
Helping the high streets
The Love Ealing, Love Local event series is delivered by Ealing's High Streets Task Force, as part of its work to bring the bustle back to our high streets and support local business to recover from the pandemic and thrive.
By choosing to support local businesses, residents are supporting local jobs, community businesses also generate money to support local charities and fund local services, such as libraries, parks and roads that benefit everyone.
Welcome back funding
The free events are provided thanks to funding that Ealing's High Streets Task Force has received from the Reopening High Streets Safely Fund and the Welcome Back Fund from the England European Regional Development Fund, as part of the European Structural and Investment Funds Growth Programme 2014-2020.
The Ministry of Housing, Communities and Local Government and the Greater London Authority is the Managing Authority for European Regional Development Fund.
Established by the European Union, the European Regional Development Fund helps local areas stimulate their economic development by investing in projects which will support innovation, businesses, create jobs and local community regenerations.
Other Love Ealing, Love Local events