A major phase of an Ealing Council housing redevelopment has been completed, providing 85 new energy-efficient, genuinely affordable homes to let to local people.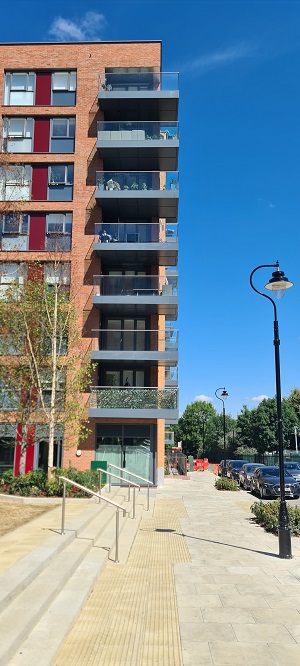 Central Square is the sixth phase of the award-winning £100million regeneration of the Copley Close estate in Hanwell – one of the largest council-led housing redevelopment projects anywhere in the country since the 1970s. It is being delivered by the council's subsidiary housing company, Broadway Living, which was set up by the council to help deliver more affordable homes for the borough.   
The 201 homes in Central Square include 63 flats and 22 large four-bed houses for council tenants, with a further 35 flats offered at discounted market rent – an affordable rent set at 20% below open market value and restricted to eligible households. 33 homes will available as shared ownership. Proceeds from the sale of the remaining 48 flats will be used to subsidise the development of more new social housing.
Well insulated and cost-effective homes
A new community centre will be unveiled early next year, and families will benefit from brand new amenities including shops, access to a bicycle hire membership from Brompton Bikes and a free, three-year membership to Enterprise Car Club.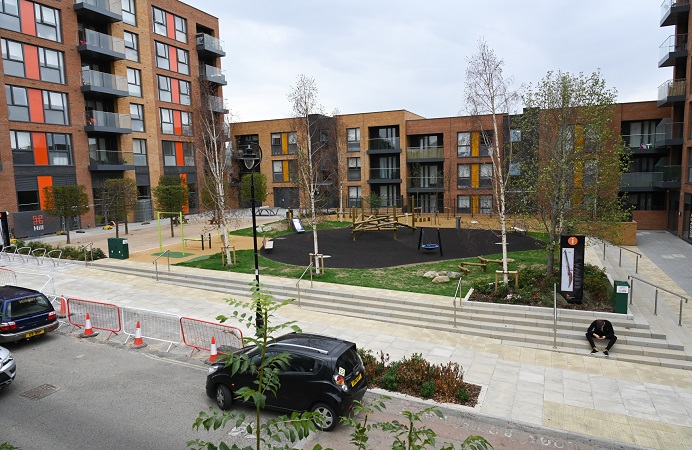 Each of the two-bedroom apartments are spacious, with an ensuite shower room and fitted wardrobes in the main bedroom. The homes all have a balcony set around an attractive landscaped square.
All homes have been built to the Homes for Life standard, so that residents can remain in their homes as they get older and their circumstances change.
All the new homes are served by a central energy centre and are highly insulated to ensure they are warm and cost-effective to run. PV cells provide renewable energy. The scheme reduces CO2 emissions by 37%.
Ultra-high speed fibre-to-premises broadband is available at all the homes, and Gigabit ethernet cabling installed throughout the block to ensure the best connectivity currently available.
"A new lease of life"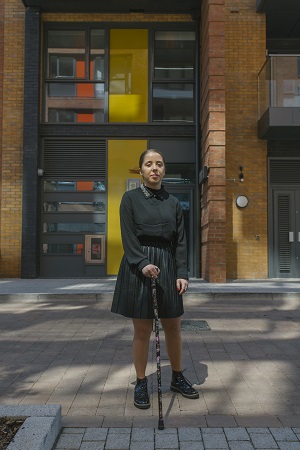 10% of all properties built on site have been adapted for wheelchair users, including Ana-Maria, who moved into her new home at the end of May.
The 25-year-old, who works in central London, said that her new apartment gave her a 'new lease of life', and comes with extra-wide doorways, a storage area for her wheelchair and plenty of turning space in every room.
"The apartment is so beautiful and the area is such a quiet place to live, but best of all, it has been adapted so that I can get around my flat easily," said Ana-Maria.
"My disability meant that I relied heavily on my mother at my former place in Acton, but my new apartment is so much more accessible.
"It has a new level-access shower and a specially adapted toilet, giving me everything I need to feel more independent," she said.
"It really is a lovely place, with white walls and new appliances – perfect for my needs," she added.
"Homes and communities that people want to live in"
Councillor Lauren Wall, cabinet member for genuinely affordable homes for Ealing Council said: "I'm so pleased to hear that Ana has settled into her new apartment at Copley.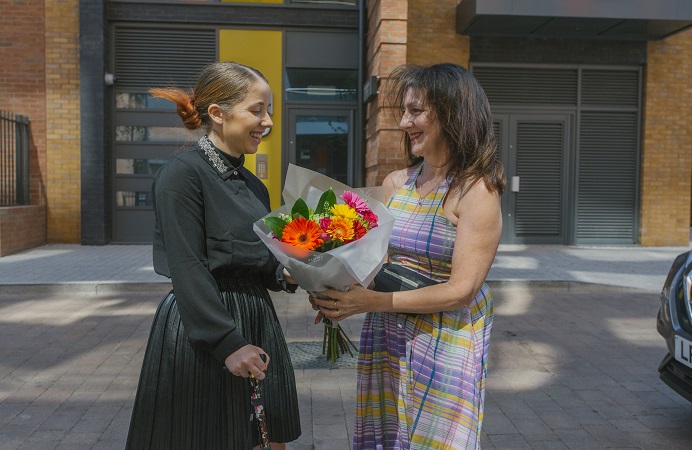 "Council homebuilding schemes like this are incredibly important because the cost of renting or buying homes in Ealing is out of reach for many people.
"In 2018 we promised that we would do all we could to help tackle Ealing's affordable housing crisis. We were delighted to announce in May that in just four years, we had delivered more than 2,700 new homes to be socially let.
"We know just how important good quality, affordable homes are to our residents' life chances, and with thousands more waiting for council housing, there is still lots of work to be done. That's why we are continuing to build homes to let all over the borough, offering more families the peace of mind that comes from living in an affordable, permanent home."
New open spaces for local people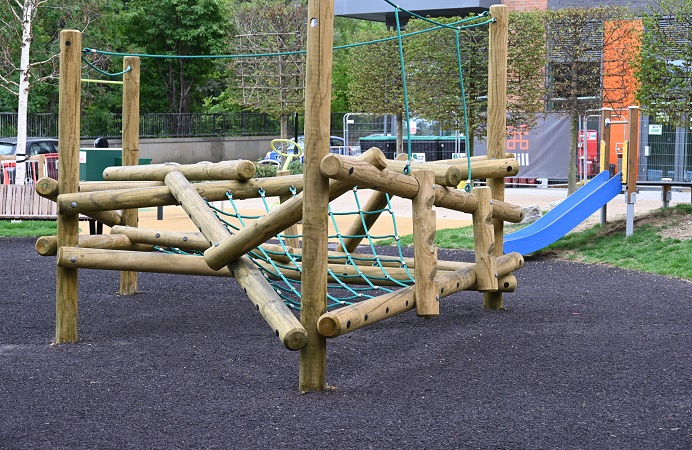 The development includes two new open spaces. Directly opposite Castle Bar rail station is a shady tree-lined seating area and a play area for younger children, with two sunken trampolines, a wooden climbing fort, and a large, permanent table tennis table. Around the corner at Chimney Park, there is more play equipment including a climbing web and some outside exercise equipment. Both new open spaces have been designed in consultation with estate residents.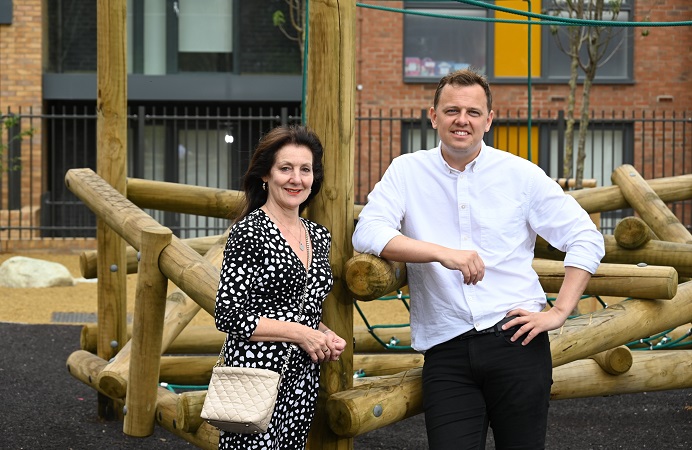 Leader of Ealing Council, Councillor Peter Mason, said: "The fantastic new facilities at Copley will offer so many benefits for local people of all ages. Ealing already has some truly outstanding parks and green spaces, and having high-quality play and exercise equipment on their doorsteps will help the residents of the estate get together and have fun while staying active.
"By listening to local people and investing in their communities, we are creating neighbourhoods that we can all be proud of. The work we're doing to regenerate Copley is helping to cement Ealing's rightful status as one of the most attractive places to live in the capital."