The first ever Young Ealing Foundation Awards were handed out last week in recognition of the borough's young people and those who serve them.
Nominations for the awards ran in May and June, allowing local people to put forward names and, on 21 July, more than 200 attendees were at the ceremony at the University of West London in Ealing.
Winners came from a wide range of organisations and the event was co-hosted by Ealing Young Champion Lily Connelly-Woods, and Fee Mac of local Westside Radio and also BBC Radio1Xtra.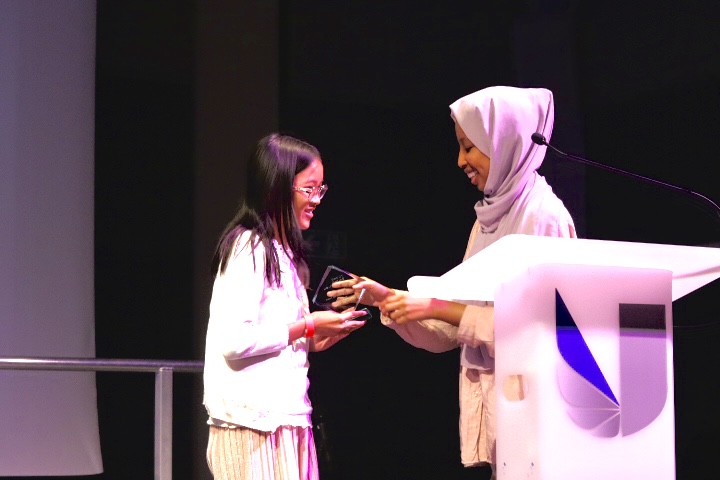 The awards were announced in two categories:
Young People Awards (aged 11- 25 who live, work or study in the borough)
Community Champion – Megan Fahy, Catalyst Housing Group
Green Champion – Sufiyan Abdul Qayum, Clean Air for Southall and Hayes
Overcoming Adversity Award – Dorothy Chan
Young Leader Award – Ryan Kennedy, YMCA
Young Volunteer of the Year – Yasmin Choukrallah, Amira Choukrallah, Kholoud Karboube, Bollo Brook Youth Centre.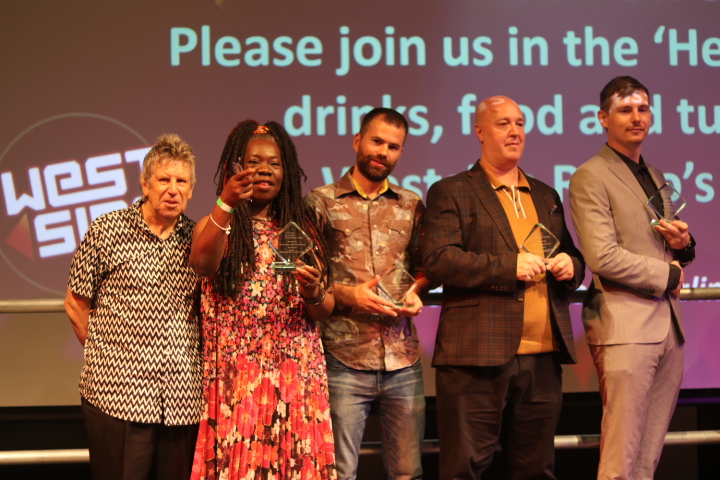 Local Youth Providers
Positive Opportunities Award – Znaniye Foundation's Ealing Saturday Club
Violence Intervention Award – YMCA and John Lyon's Charity's Crime Diversion Project
Mental Health and Wellbeing Award – WAPPY's Creating Mindfully Lockdown Life
Volunteer of the Year – Rakiya Dahir, HSNEA
Youth Professional of the Year – Colin Brent, who heads up Ealing Council's Bollo Brook Youth Centre.
The event included performances from local talent including The Bollo x Delve Collective, who paid tribute to the late Jamal Edwards MBE. The energetic dance crew Elevate Arts were accompanied by Westside Radio DJ Kizzi, who took the celebrations to the University's 'Heart Space,' later in the evening.
The Young Ealing Foundation is an independent, registered charity set up in 2017 in response to the ongoing challenges to the children and young people's sector. Ealing Council is one of its key supporters.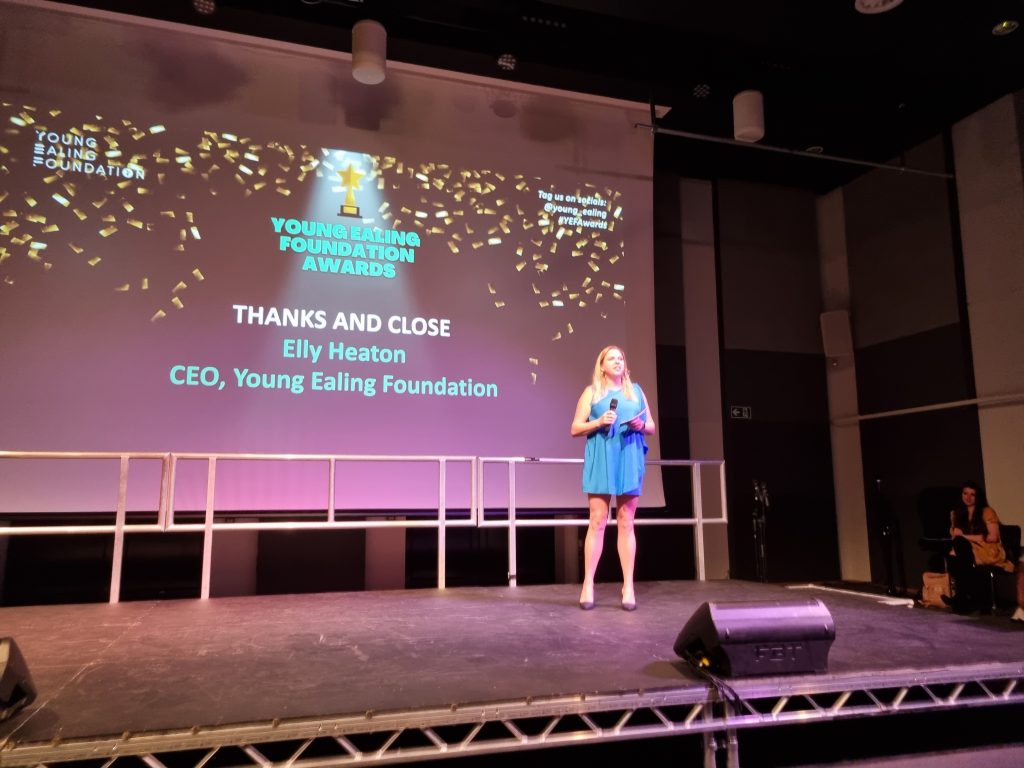 'Blown away by the quality of the nominations'
Its CEO, Elly Heaton Virgo, said: "This evening has been an opportunity to see how people can shine in the face of adversity.
"Young people, like the Ealing Young Champions, are standing up and making their voice heard. Young people are showing resilience, and leadership, and giving back to their communities to make positive change.
"Thank you so much to everyone who took the time to nominate peers, colleagues, and young people – we were blown away by the quality of the nominations."
Photos: © Young Ealing Foundation