Around 60 students from three Ealing schools were put through their paces and shown how to lay bricks, perform basic plumbing skills to learn what it takes to become the borough's future engineers and architects at a workshop event in Acton.
Joined by Councillor Bassam Mahfouz, Ealing Council's cabinet member for decent living incomes, the pupils from Twyford Church of England High School, Ealing Alternative Provision and West Thames College were given a unique insight into the construction industry through several interactive workshops at one of the biggest housing redevelopment sites in London.
The event was hosted by housing developer Countryside who, together with L&Q Housing Association, is supporting Ealing Council's £600 million regeneration of the South Acton Estate.
More than 3,400 new, energy-efficient homes, of which 1,250 will be genuinely affordable, are being developed across the 52-acre site, in addition to brand new community facilities that have been designed for local people.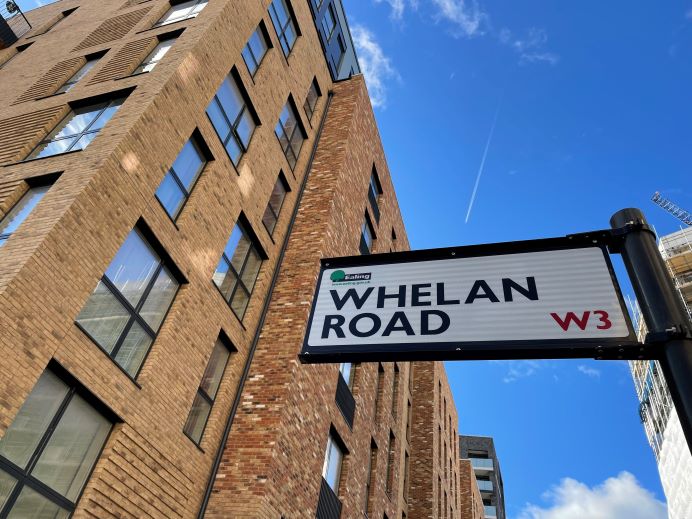 The students who all chose to attend the event due to their interest in the industry were given the opportunity to interact with experienced contractors from a variety of trades, including carpentry, brickwork, plumbing, engineering, electrical RC Frame, drylining and architecture.
As Countryside's apprenticeship scheme partners, Joe Brennan Training and Martyn Price MBE (who manage the OHOB construction training academy) introduced the pathway into the industry to the students, explaining the benefits of apprenticeships for young people and sharing practical advice for finding one.
"This has been an excellent opportunity for young people to try their hand at a range of construction skills and get to know the various career pathways," said Councillor Mahfouz.
Apprenticeships offer route into construction careers
"An apprenticeship is one of the best ways to receive on the job training, get paid and it gives people the chance to know what's it like to work on an actual building project.
"This is one of the key aims of Ealing Council's Plan for Good Jobs – helping people to retrain and upskill and take up new opportunities with good employers. I'd like to thank Countryside and our partners for arranging this event as we look to build a better future for our young people," he added.
"I'm delighted that as part of one of the biggest local authority-led homebuilding programmes in London, young people are getting the opportunity to try out a variety of trades which could boost their future careers."
Daniel King, Managing Director, West London & Thames Valley, Countryside, said: "It is vital that young people are made aware of the rewarding career opportunities available in the construction industry, whether that's as a trade, architect or engineer. Our annual Acton Gardens construction event plays a key role in inspiring the next generation into the sector, and so we were delighted to see so many enthused students at the event, getting a hands-on introduction into everything construction has to offer."
To find out about the full range of apprenticeship opportunities in Ealing, visit the Work Ealing website.