A £1 million partnership project linking green spaces in Southall with the Grand Union Canal has been launched by Ealing Council, the Canal & River Trust and housing association Catalyst, supported by the council's pioneering Let's Go Southall programme.
The Southall Wellbeing Way Project will transform local canals and towpaths to create safer, quicker and more pleasant routes for walking, cycling, exercising and relaxing.
The ambitious project was officially launched last month (25 July 2022) at an event which gave local people a snapshot of the sweeping improvements to Southall's canal routes that are being delivered over the next two years.
The Southall Wellbeing Way will connect Spikes Bridge Park on the Grand Union Canal Paddington Arm to Glade Lane Canalside Park and the Hanwell Lock Flight. The route will also link Southall Recreation Ground, Bixley Field, Havelock Canalside space and Norwood Top Lock.
The project will secure improvements to the surfaces of towpaths and allow better access to the canals across the network. It will also improve and enhance waterside parks and green spaces for local people to use, as well has new habitats for wildlife and greater flood resilience for the area.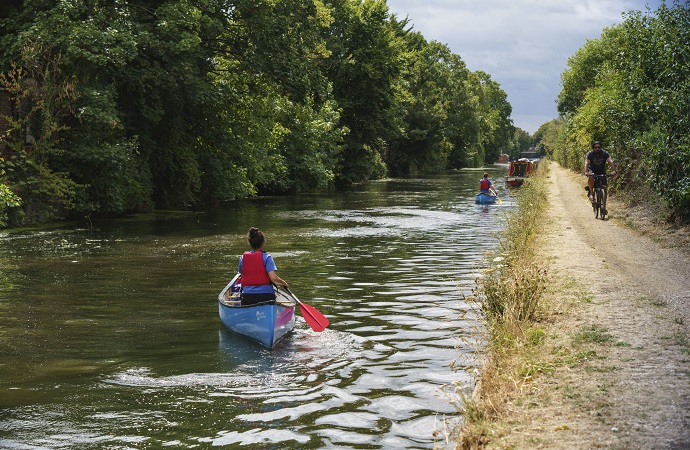 Peter Mason, leader of the council, said: "We are ensuring that Southall, and its residents get the investment and support that they deserve. Our work through Let's Go Southall, alongside the Canal and River Trust is empowering local communities, businesses and volunteers to make a real difference.
"Securing the future of our beautiful green spaces will always be a key commitment for the council and The Southall Wellbeing Way is giving local people will have easier and quicker access to vital green spaces and nature on their doorstep.
"High quality, accessible canals and towpaths are also really important networks for local people, particularly those using more active forms of travel."
Councillor Deirdre Costigan, deputy leader and cabinet member for climate action said: "Like many, I discovered myself during lockdown how wonderful walking along the canal can be, full of wildlife, shady trees and gorgeous views.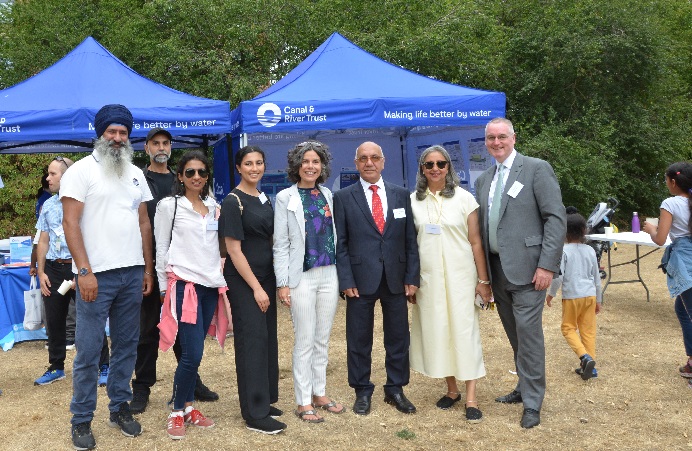 "Cycling and walking are fantastic ways to help reduce carbon emissions and fight the climate crisis, as well as to get around, keep fit and build exercise into the daily routine.
"These significant improvements we have secured for the canal and towpath network in Southall will make it easier, quicker and more pleasant to move around the local area for residents, whether they are getting on a bike, going for a walk or just stepping out to enjoy the nature on their doorstep.
"The project will also protect and enhance our biodiversity in and along these canals and waterways, which I know is a really important local habitat and has significance on a London-wide level."
Ros Daniels, Canal and River Trust regional director for London and South East, said:"In urban areas, perhaps more than anywhere else, canal towpaths provide breathing space and a chance to connect with nature. The Southall Wellbeing Way will encourage more people to get to know their local canal and enjoy the benefits of being by water.
"I'm delighted that with funding in place we are now able to start delivering this project and opening up this green and blue space to communities who may not have used it in the past and provide towpath improvements which will mean it is more accessible all year round."
'The investment and support Southall deserves'
The Southall Wellbeing Way is being supported by the council's Let's Go Southall programme – a local initiative uniting community groups, businesses, faith groups, charities and volunteers to help get Southall residents get more physically active.
It means a huge range of regular activities are already available to local people, with Southall's canals and towpaths providing the perfect place for group kayaking and cycling sessions.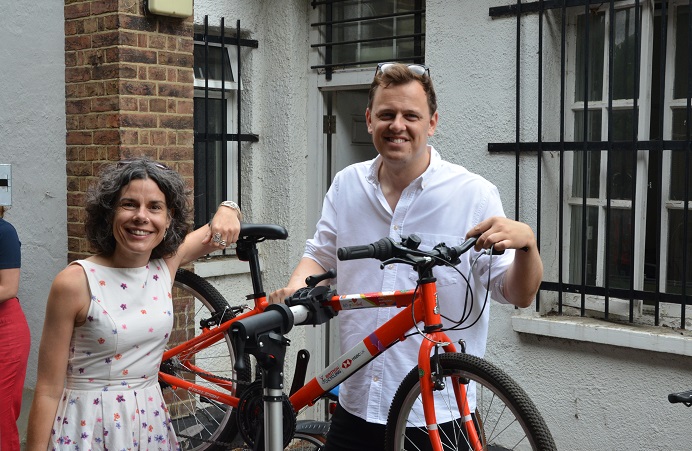 Councillor Mason continued: "Our Let's Go Southall initiative continues to go from strength to strength and is giving away literally, a thousand bikes to residents in Southall to help people to enjoy and benefit from cycling.
"This offer is the first of its kind in the whole of London and I am proud that Ealing is leading the way when it comes to active travel in the capital."
Councillor Mason also welcomed Transport for London's deputy mayor for transport Seb Dance to Southall last month (21 July) to discuss plans for active travel. Watch a video of the visit here.