A Southall businessman has been told he must pay a confiscation order of nearly £200,000, after earlier pleading guilty to supplying illicit cigarettes.
The case against Dilmeet Kapoor began in September 2018 following an anonymous tip-off to Ealing's trading standards. Officers were told that the businessman was involved in the large-scale supply of illicit tobacco in the Southall area of the borough and that he was using the Shurgard storage facility on the Uxbridge Road to store the goods.
When officers were visiting the premises, Mr Kapoor showed up in his car which was found to contain nearly 30,000 cigarettes and 3kg of hand-rolled tobacco – all of which were illicit and counterfeit.
A further 263,000 cigarettes and 1084 x 50g packets hand rolled tobacco were discovered in one of the units he was renting which had been concealed in boxes of hardwood flooring, LED lamps and swimming pool inflatables as well as packed into meat transit cases to avoid x-ray detection at ports.
Mr Kapoor was arrested by police and pleaded guilty at Ealing Magistrates in October 2019. The case was transferred to Harrow Crown Court and he was sentenced to 6 months imprisonment, suspended for 18 months on condition that he completed 200 hours of voluntary work.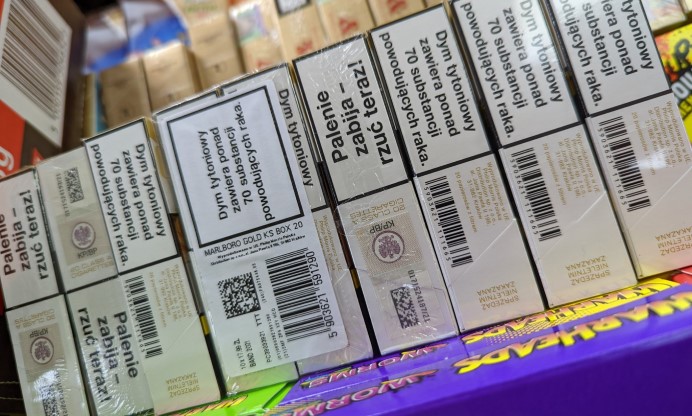 Last month, the case was back in court for a confiscation order to be considered under the Proceeds of Crime Act 2002. This required Mr Kapoor to prove that his income was legal.
A confiscation order in the sum of £194,858.36 was ordered by the court which needs to be paid by 1 January 2022. A default prison sentence of 18 months will be applied if he fails to pay. A forfeiture order was also granted so that the counterfeit items seized from Mr Kapoor can be destroyed.
Councillor Bassam Mahfouz, cabinet member for decent living incomes for Ealing Council said: "This is an amazing result for Ealing's Trading Standards and reflects the hard work of the officers involved in carrying out both the criminal and financial investigation.
"This should serve as a warning to others that we will continue to crackdown on traders who supply illicit and counterfeit goods in Ealing.
"We want to protect good, reputable traders whose livelihoods are affected by people such as Mr Kapoor."