Ealing Trailfinders rugby club launched a new premiership kit for both men's and women's teams.
Councillor Josh Blacker, cabinet member for healthy lives, joined them on the steps of Ealing Town Hall on Wednesday, 2 August 2023 for the launch.
Councillor Blacker said: "We are extremely lucky and proud to have Ealing Trailfinders rugby club in the borough, one of only 13 in London.
"We are committed to reducing health inequality and want to ensure that people from all backgrounds can have a healthy life. Sports, including rugby, is great for our physical and mental health."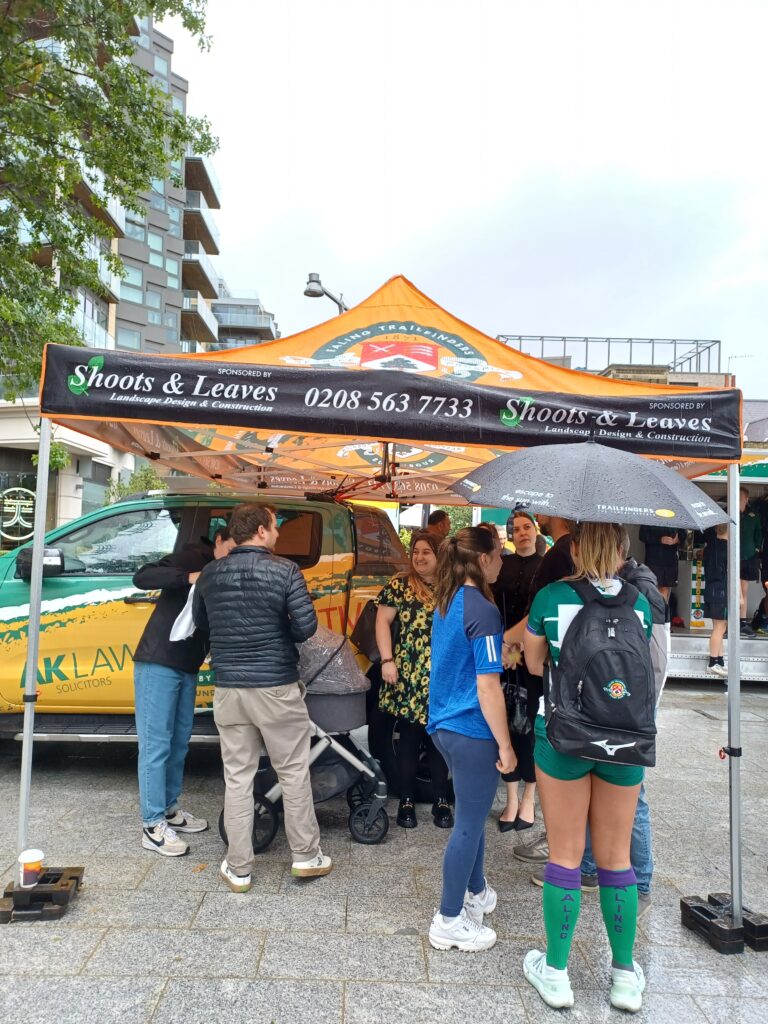 Players also met residents at Elizabeth Square at Dickens Yard, chatting all things rugby, new season, community work and even giving away club-themed goodies.
Women in sports
Next season is an exciting and ground-breaking time for Ealing Trailfinders. Not only does the club start with the men's team as Championship runners-up and winners of the Championship Cup, but for the first time they will have a women's team who have been accepted into the premiership.
Councillor Polly Knewstub, cabinet member for thriving communities, said: "Rugby is loved by people all over the world. It's great to see Trailfinders supporting women and girls to play, and taking their sporting careers seriously. We shouldn't underestimate the impact it can have on girls in Ealing to see strong, resilient and confident women playing rugby and this step the club is taking marks the breaking of traditional boundaries in sports."
Inclusivity in sports
The Trailfinders community team is working with over 25 schools in Ealing to instil a sports culture, foster fitness, and teach invaluable skills like teamwork and leadership among students.
They organise various activities across Ealing such as holiday sports camps – fun and energetic camps, designed to include more children in sports activities during the holiday season. They can join clubs like football, netball, mixed ability rugby and community women's rugby – giving the chance to everyone, irrespective of their skill, to be part of a team while enjoying sport.
Why not keep up with Ealing Trailfinders on Instagram?
Related reads