The cream of the borough's sports clubs, coaches, volunteers and sports people of all ages were celebrated at the sixth annual Ealing Sports Awards, organised by Ealing Council with the support of Everyone Active.
Councillor Polly Knewstub, the council's cabinet member for thriving communities, joined many of the shortlisted individuals and clubs nominated in the annual awards ceremony, held at
William Perkin High School in Greenford on Wednesday, 12 July.
Among the deserving winners was Clifford Pile, from Actonians Cricket Club, who picked up the Outstanding Contribution to Sport. Clifford is a cricket fanatic and has volunteered for over 35 years in a range of roles for club and county.
The borough's sporting future looks bright with Nathan Martin Barrett from Powerday Hooks Boxing ABC being named as Junior Sports Person of the Year and Ellie Mistry from Ealing Hockey Club being recognised as Junior Volunteer of the Year for her tireless commitment.
Special guest for the evening was local sporting champion Hilmy Shawwal, who attended John Chilton School in Northolt and represented Ealing many times at the London Youth Games in wheelchair racing, winning gold on the track in almost every race he entered.
Councillor Knewstub said: "We are proud to celebrate the community sports that take place in our borough – we are so lucky to have an incredibly rich and diverse network of sports clubs across Ealing. It is particularly rewarding to celebrate our volunteers who help make it all happen and bring people together through sports week after week, in all weathers."
Ealing Sports Awards 2023 – The winners in full:
Coach of the Year: Bobby Behzadi – Actonians Cricket Club and Little Ealing Primary School
Inclusive & Active: Willow Tree School Sports Partnership
Adult Sports Person: Damar Thomas – Boxing
Adult Volunteer: Penny Lewis – Cricket and Hockey
Junior Volunteer: Ellie Mistry – Hockey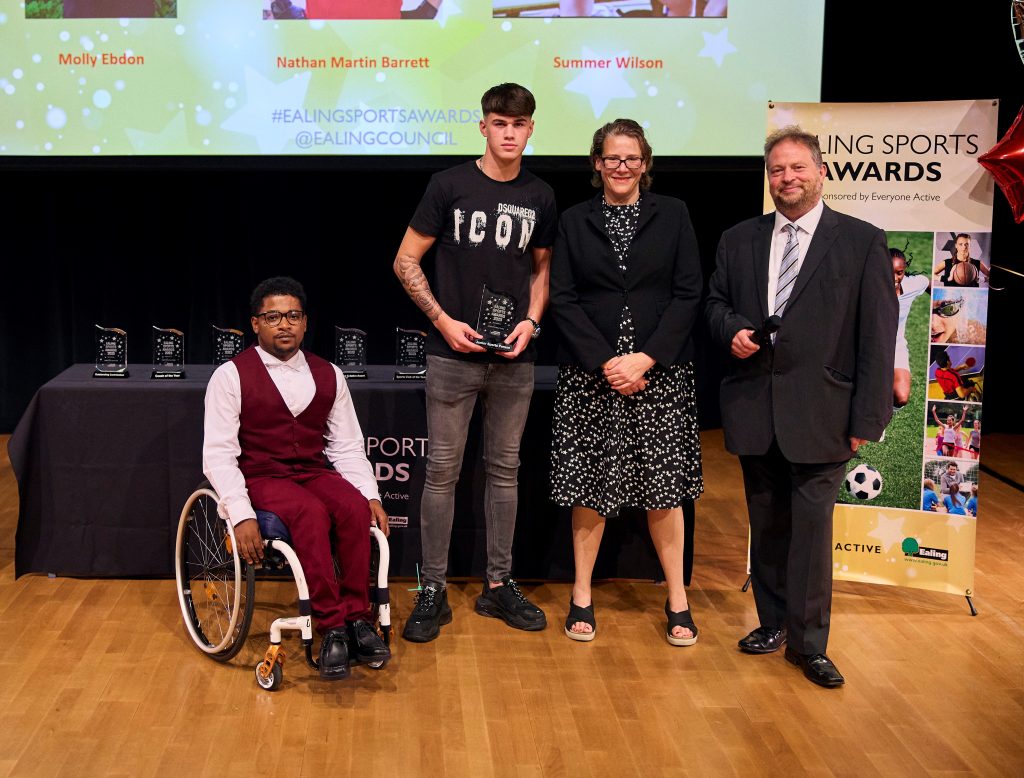 Junior Sports Person: Nathan Martin Barrett- Boxing
Sports Club of the Year: Ealing Hockey Club
Junior Club of the Year: Actonians Cricket Club
Outstanding Contribution to Sport: Clifford Pile – Actonians Cricket Club
The evening was compered by broadcaster and performer, Peter Gordon.
Visit the Everyone Active website for further details.