A new Travel in Ealing Charter has been launched for the borough today (19 August), setting out how Ealing Council will work with residents to improve local transport projects.
The charter has been created following collaboration with hundreds of residents and stakeholders from across the borough. It is a part of a key commitment to work with local people to identify problems that need fixing and come up with solutions to support walking, cycling and scooting together.
Having input from local people to shape future ideas should also mean more people are behind projects and, therefore, increase their level of success.
Council leader Peter Mason said: "We are committed to active travel, but we know that we can only make it sustainable with your support.
"When we ended the trials for some low traffic neighbourhoods (LTNs) last year, and made others permanent, we made a commitment to residents that, in future, our active travel schemes would be developed with them – and not done to them.
"That is why we are launching our Travel in Ealing Charter – to set out exactly how that is going to happen.
"We cannot guarantee that every idea we propose is going to work, but we can guarantee that we will do what we say we are going to do in this charter – starting by asking you what is not working, what you want to see change, and work with you to fix it. That starts today."
The charter is about creating a decision-making process for future transport proposals which would allow as many local people as possible to take part in them.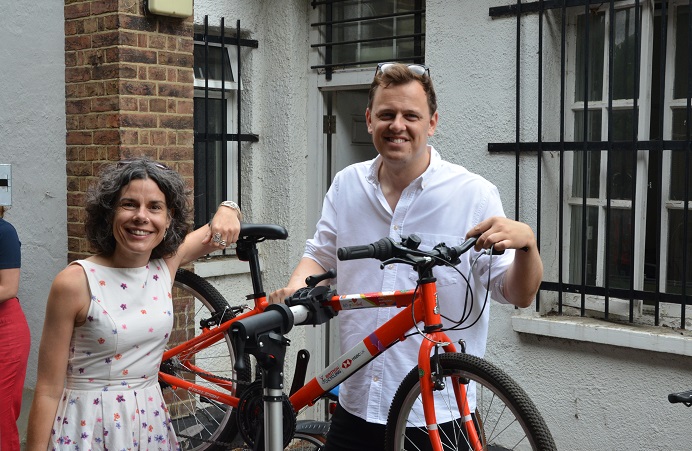 Councillor Deirdre Costigan, deputy leader and cabinet member for climate action, said: "At the core of our charter is a commitment to co-design our proposals with local people.
"We will work together to identify problems and opportunities in your area, we will always show residents our homework – the data our proposals are based on – and we will ensure that decisions we make are truly reflective of the needs of the community.
"We are already putting this into practice with our Travel in Ealing Engagement Toolkit, which will allow a whole new approach to giving residents a real say on upcoming plans."
The success of active travel projects is important to us all – for a variety of reasons.
Councillor Josh Blacker, cabinet member for healthy lives, added: "Active travel has huge physical and mental health benefits and is a great way to help ensure our neighbourhoods are pleasant places to move around in.
"It is also vital as we look to fight the climate crisis, protect our kids' lungs by cleaning up the toxic air, and reach our ambitious goal of net zero by 2030.
"The debates around active travel can often be nuanced, so this charter will help ensure that residents have the strongest possible voice in the future of their neighbourhoods."
'Designing schemes that work for residents'
Council Mason added: "The commitments in the Travel in Ealing Charter will enable us to build on the steps we are already taking with communities to enable cleaner, greener, active travel, by working together to design schemes that work for residents.
"We are working closely with residents in Northolt to deliver an exciting £7.2 million package of improvements for pedestrians and cyclists, creating better connections to local and wider services and jobs, measures to ease congestion, improve road safety and address air quality.
"And our award-winning Let's Go Southall programme is supporting hundreds of residents to get active, through cycle training, Dr Bike sessions and more. We will even be distributing 1,000 bikes free of charge so residents can get moving.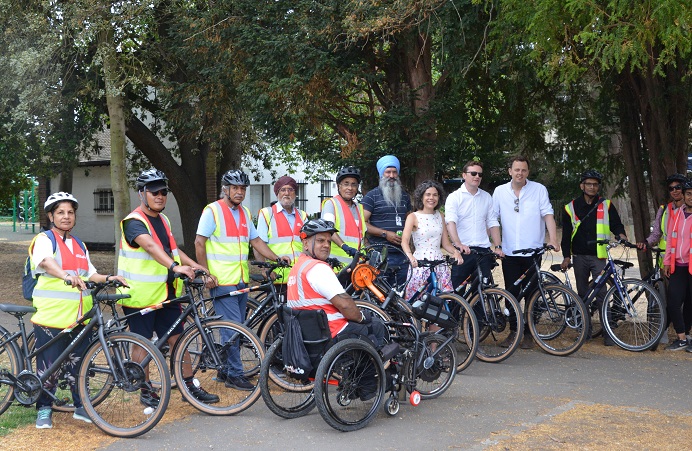 "We recently committed £6.25 million in improving our pavements, tracks and roads to make them safer and support cycling, walking, running and scooting. Work is well underway on a safe, protected cycle lane along Uxbridge Road, and we took the decision to close Fisher's Lane to motor traffic, creating a safe route for pedestrians and cyclists along this important connection.
"We're investing £1 million into slashing waiting lists for bike hangers, delivering at least 150 by 2026, and recently cut costs for these hangers from £6 to just 70p per month, meaning storing your bike will cost just a sixth of a car parking permit.
"Finally, we just opened the latest of our 17 School Streets, and are working with schools and residents to ensure we reach 50 by 2026, helping young people to cycle, walk and scoot to school safely."
View the council's draft Charter for Travel in Ealing by visiting www.ealing.gov.uk/travelinealingcharter
Give your views on the draft Charter by completing a very short survey: www.givemyview.com/travelinealing
Pinpoint locations using the interactive map and tell us about any travel improvements you would like to see made: www.givemyview.com/travelinealing