"I think that role models are really important for children," said the former pupil of a local school who became its headteacher exactly 30 years after starting there as a five-year-old.
Craig Ross started at St Gregory's Primary School in Woodfield Road, Ealing, in 1992. This September, he began life as its headteacher.
After he left primary school in 1998, Craig went to Cardinal Wiseman High School in Greenford, before going on to university and then training to be a teacher – his aim since being inspired by a teacher at St Gregory's aged just 10. In fact, now he is headteacher, he has gone on to fulfil a triple dream…
'It's where I grew up'
"For a very long time, I've had this dream of being, firstly, a teacher; and, secondly, becoming a teacher at St Gregory's – just because I wanted to give something back to the community that had given me so much," explained Craig.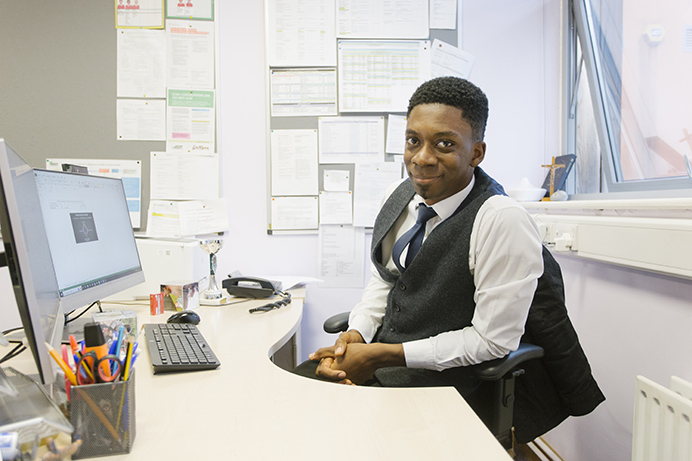 "And, lastly, because I was quite competitive as a child, I also thought being the headteacher would make you the 'best' teacher. So, ever since then, I suppose at 10, that was just basically my dream.
"Many people have jobs and they have their passions, as do I – obviously, being a teacher is an extreme passion of mine – but when I drive to work in the mornings it's not really like driving to work, it's almost like home. This place does very much mean a lot. It's where I grew up."
'My journey is about inspiring others to inspire others'
When we visited the school, the children were enjoying a day dressed up as teachers for World Teachers' Day; and Craig said inspiring the children to fulfil their own aspirations and dreams, like he had been inspired to do, was critical to him and to the school's ethos.
He said: "It's really important to demonstrate that, if you really try your best and you work really hard and you're persistent and you're patient in relation to trying to achieve your goals, you actually can reach them. And I talk about that often with the children in assemblies and I'm hoping that my journey will be reflective of that – it's not just that someone has said something. Hopefully, I'll be able to show them that it is possible.
"But really from then it's just those children then inspiring others and then the continuation of children inspiring others. So, really, this is not about me. My journey is about inspiring others to inspire others."
Looking to make an impact
Craig, now 35, spoke glowingly of the former St Gregory's teacher, Mr Kelly, whose inspirational style led him to taking on the idea to become a teacher (and headteacher) himself, along with spotting the message on an unusual advert on the side of a bus.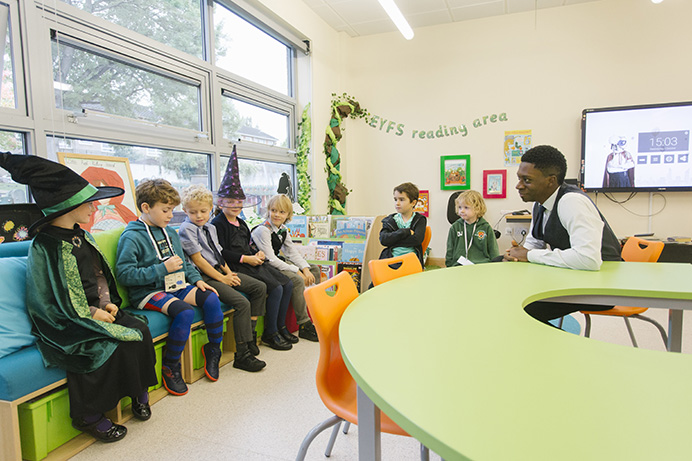 "When I was quite young, I had quite bad asthma," remembered Craig. "And, for some probably silly reason, I thought I wasn't going to make it to a very late age, so I wanted to make sure I left my mark on the planet. I then observed this bus and it had a little advert on it that said the average human only makes a 0.00007% impact on the world, and I thought that was really quite sad.
"So, as a child, I was looking for a profession that would enable me to make an impact on the world.
"My year six teacher, Mr Kelly, was extremely inspiring. He very much wanted to get to know all of his pupils, and we all just wanted to try our best for him.
"And, just observing the way he was with his pupils and the way he was able to get so much out of us, I was just inspired to do the same."
'There genuinely is a family feel here'
That atmosphere of encouragement and togetherness is something that Craig said the school works hard to maintain.
He said: "Recently, Ofsted carried out an inspection and we were rated 'good'. This was very pleasing for the team who had all worked so hard. The first line from the report describes how St Gregory's is a happy place with a family atmosphere where all pupils get a good education.
"There genuinely is a family feel here, it's not just something that we say. There actually is a family of generations upon generations of people who came as pupils, then they're here as parents, so it really does have that family feel.
"It's very much a privilege to come to this place every day – I won't call it work – to basically continue to implement my dream of making sure that the school is absolutely fantastic and delivers for our pupils in the way that the school delivered for me.
"And if anyone reading this is interested in a place here, whether for nursery or reception, or in any of the other years, we would be more than happy to show you around and take you for a tour."
You can contact the school online, or by phone (020 8997 7550) or by email.