Looking for something fun, free and maybe a little messy this half-term? Head to Dean Gardens and help plant a new rain garden.
As part of the new sustainable drainage system installed earlier this year to reduce the risk of flooding on town centre roads in West Ealing, an attractive new rain garden for local wildlife is being created and residents of all ages and abilities are welcome to come and help plant it, together with Cultivate London.
What is a rain garden?
It is a low area of ground that collects rainwater from surrounding areas. It's planted with flowers and plants that like to grow in wet conditions in winter and dry ground in summer. The new rain garden at Dean Gardens will provide a wildlife friendly, flowering meadow, with small shallow pools in the winter months. It will also have some logs and boulders to sit and rest on and provide natural play space for children. The planting and conditions will attract butterflies, bees, birds and amphibians.
The project, which is jointly funded by the council and Thames Water, supports the council's climate and ecological strategy.
Wildflower planting
Join in and plant wildflowers in Dean Gardens' new rain garden on Tuesday 24 October between 2pm and 4pm to:
learn gardening skills and share ideas with others
make new friends
help to make the park a more colourful and welcoming place for people and wildlife.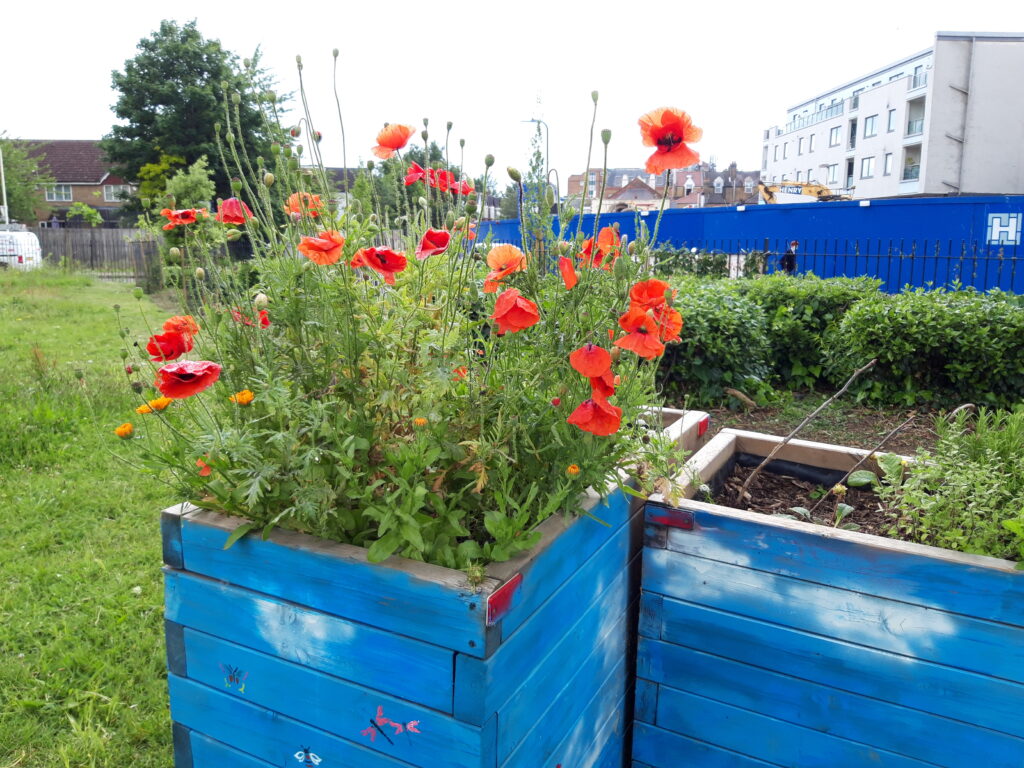 There is no need to book, just come along near the main playground in the park for as long as you like.
Plants and tools will be provided but please wear suitable shoes and clothes that you don't mind getting dirty.
Weekly gardening sessions
You can also join community gardening in Dean Gardens each Tuesday from 11am to 1pm (except 26 December 2023 and 2 January 2024).
No need to book, just meet the others at the colourful wooden raised beds. All ages and abilities are welcome.
Councillor Deirdre Costigan, Ealing Council's deputy leader and cabinet member for climate action, said: "This is the fifth out of 10 new community growing spaces we promised in the borough for all residents and visitors to enjoy. In the heart of West Ealing, this is a much-needed town centre green space where local people exercise, relax, meet friends and enjoy nature.
"As part of the promise to ensure our parks, open spaces and nature are protected and enhanced, we have been making Dean Gardens a safer, greener, and more enjoyable park with the help of our residents.
"With the community garden space, there are now plenty of gardening activities for children and adults to enjoy and contribute to the beautiful new rain garden. So, get involved!"
More activities, such as community bulb and native hedge planting, are coming soon. Sign up to receive the council's weekly e-newsletter for the latest updates.