While you might have grown familiar with what is right on your doorstep in the past couple years, why not take some time to venture further afield and explore some other parts of Ealing?
The borough is made up of seven individual town centres and it is the unique character of each of these centres that makes Ealing one of the most vibrant and diverse boroughs in London.
Across the borough you will find a different shopping experience with a variety of high street stores, independent shops and specialist retailers and hundreds of restaurants and cafés to feast in along the way.
Here is a snapshot of what is on offer:
Acton
Situated on the eastern edge of the borough you will find the diverse and resilient community of Acton. Formerly a hub on the main route between London and Oxford, and the birthplace of Waitrose – which started in Acton as Waite, Rose and Taylor in 1904.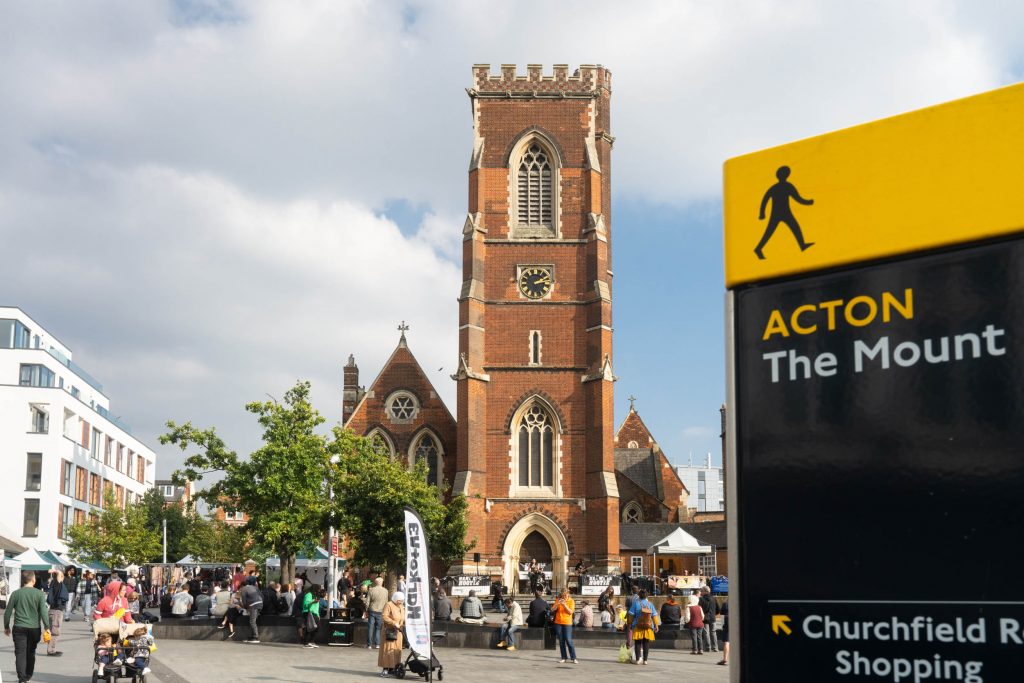 Today, Acton town centre has many wonderful shops and pubs on the high street and a new 60-seat cinema. During the week, visitors will soon be able to discover the climate action zone at the Acton Market or purchase vintage or upcycled fair at Saturday Market W3.
For something a bit different, visit Churchfield Road with its wide range of independent boutique shops, salons, delicatessens, wine bar, pubs, coffee shops, cafes and restaurants.
If you like extreme sports, you can go climbing, go-karting or skateboarding. And for something a little less strenuous and fun, you can play pitch and putt in Acton Park.
For history buffs, and arts and culture fanatics, there is plenty to take in – Acton has its own art gallery, inspiring street art and more than 15 beautiful, listed buildings.
Ealing
Running along Uxbridge Road from The Mall, all the way through to New Broadway, is Ealing Broadway: Home to Ealing Studios, Pitzhanger Gallery and Manor, Questors Theatre, and the soon to open Filmworks Cinema – celebrating the town's strong connection to the arts.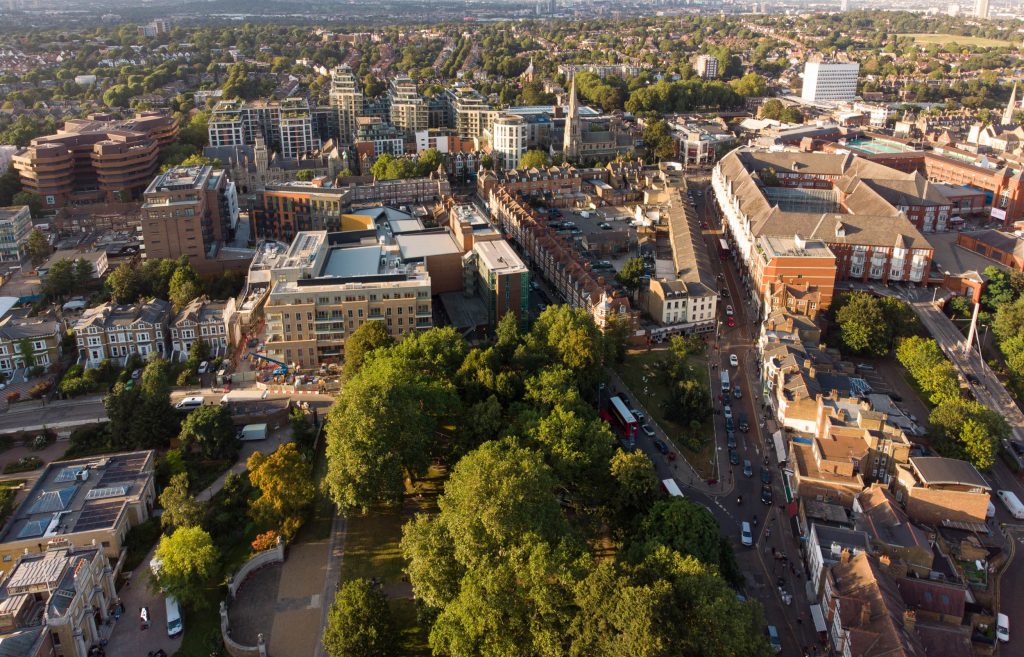 With both high street staples and independent gems, there is a wide variety of businesses in the area – whether you are looking for a fine dining experience, a place to grab a coffee and relax, or perhaps even to enjoy some cutting-edge VR entertainment – Ealing Broadway has got something for everyone.
The shopping centre has a variety of retail and dining experiences, while Dickens Yard serves as a quaint space to enjoy some time away from the crowd. And only a short walk a way you will find Walpole Park, with Pitzhanger Gallery and Manor and Questors theatre close by.
Ealing Broadway is easily accessible by public transport with direct access to both the Central and District lines, as well as the Elizabeth line and Great Western Rail services. The area also has several on-site parking spots and both outdoor and indoor bicycle parking facilities.
Walpole Park is home to many of the Ealing Summer Festivals, while Pitzhanger Gallery offers a variety of exhibitions. There are also community classes and events put on by OPEN Ealing. Make It Ealing, the BID (Business Improvement District), also has some plans to put on several events this year for Easter, the Queen's Jubilee, as well as a Christmas Switch On event to bring everyone together.
Pitshanger Lane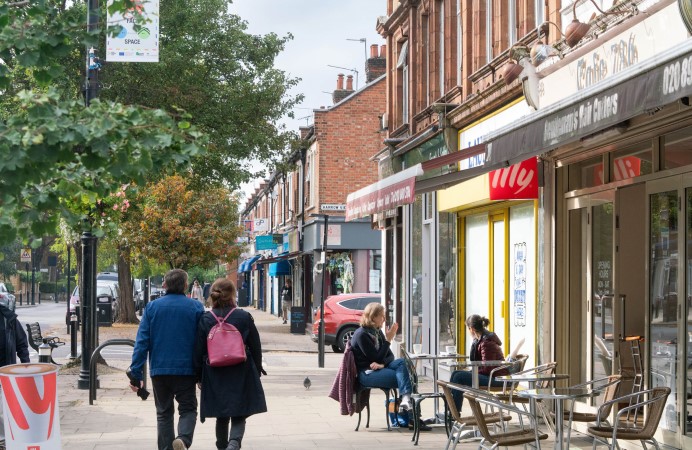 If you are looking for a 'village feel', head on over to Pitshanger Lane, situated about a mile north of Ealing Broadway on the E2 or E9 bus route. A quaint parade of shops, topped off with fluttering bunting and more than 50 independent businesses, Pitshanger Lane is not a Great British High Street award winner for nothing.
Here, you will find traditional shops including butcher, baker, greengrocer, fishmonger and wine merchants but also some 'experience' venues – including a gym, a dance studio, a bookshop, gift and clothes shops plus carpet and kitchen suppliers.
There is a great range of eateries offering Chinese and Indian, Greek and Turkish, fish 'n' chips and kebabs, coffee and cake as well as essential services including optician, dentist, pharmacies, dry cleaners, personal care, key cutting and shoe/clock repairs; there are pubs and a few estate agents, too.
West Ealing
Heading west from Ealing Broadway along the Uxbridge Road you will find fresh seasonal produce at a bustling Farmer's Market every Saturday in Leeland Road, and the anticipated return of the monthly vintage and antiques market in The Avenue.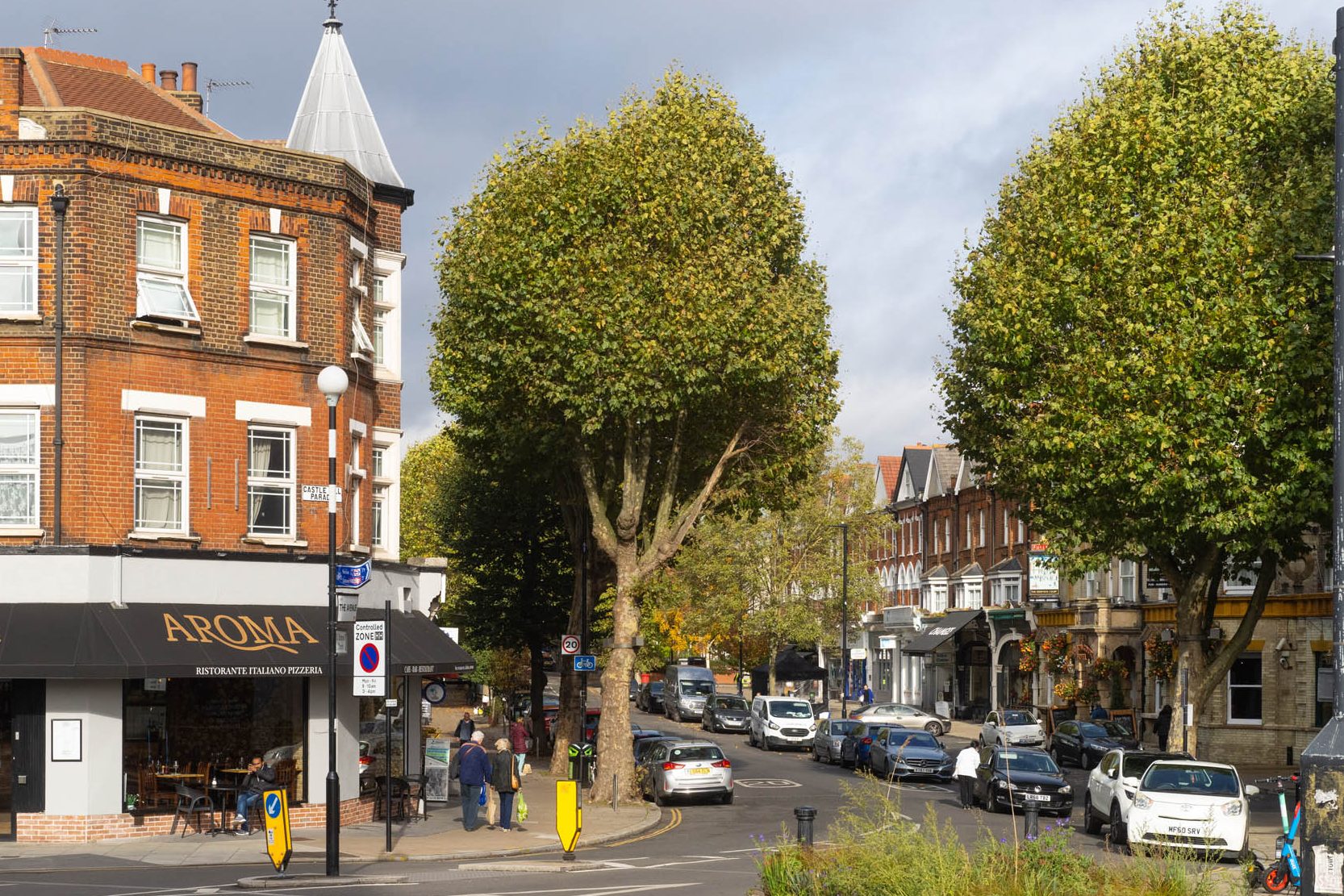 Minutes from West Ealing train station, The Avenue is also home to the Drayton Court Hotel. Pop in and enjoy the biggest beer garden in London. The Drayton Court Hotel first opened in 1894 and, in 1914, the former Vietnamese leader Ho Chi Minh worked in the kitchens as a young man.
In addition to a mix of pubs, this small, delightful area of Ealing offers a veritable feast of cuisines including Italian, Japanese, Persian, Greek and Indian as well as coffee houses and a dessert shop to satisfy any sweet tooth.
Why not make a day of it and grab a bite after a visit to one of the many nail bars and hairdressers along the Broadway.
Hanwell
Just off Uxbridge Road in Boston Road you will find a small cluster of excellent independent, small businesses. There is The Dodo Micropub – Ealing and West Middlesex Pub of the Year 2021 and 2020 according to CAMRA; The Golden Chip – arguably some of the best fish and chips in the borough; Marie Clare Cooks, offering home cooked meals and catering services; Boston Florist for all your flower and plant needs; and W7 Emporium for brunches.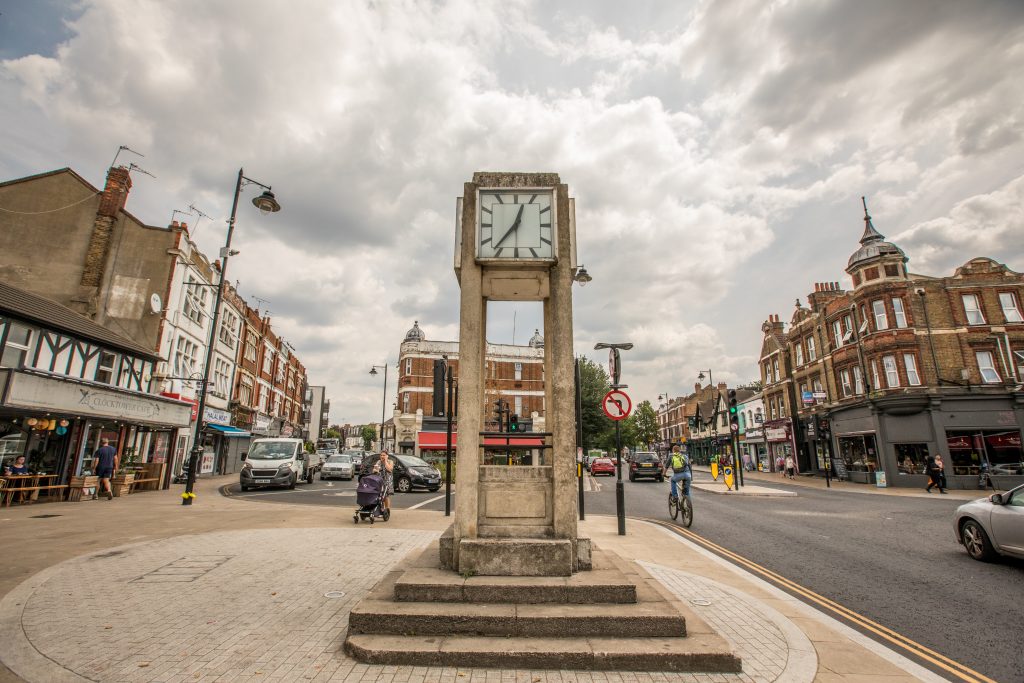 Hanwell is also blessed with generous green open spaces, just across the canal you will find Warren Farm and the Hanwell Meadows. There is also Elthorne Park and Brent Lodge Park, where you will find Hanwell Zoo and the millennium maze.
Hanwell is also known as 'the home of loud' because of the iconic Marshall Amplifiers that were first made in Hanwell by the man often referred to as the father of loud in the music world, Jim Marshall. Honouring that legacy is the Hanwell Hootie, London's largest, free one-day music festival – which takes place every year (this year's is on 7 May). In June, visitors are invited to enjoy the community-run Hanwell Carnival, which has been running since 1898.
Hanwell, mentioned in records dating back to the Doomsday Book in 1086, is an ancient village that to this day still has a reputation for being the last remaining village in London because of its sense of community.
Soon to be served by the Elizabeth line, the area is easy to get to from Boston Manor tube station or any of the bus routes that travel along the Uxbridge Road.
Southall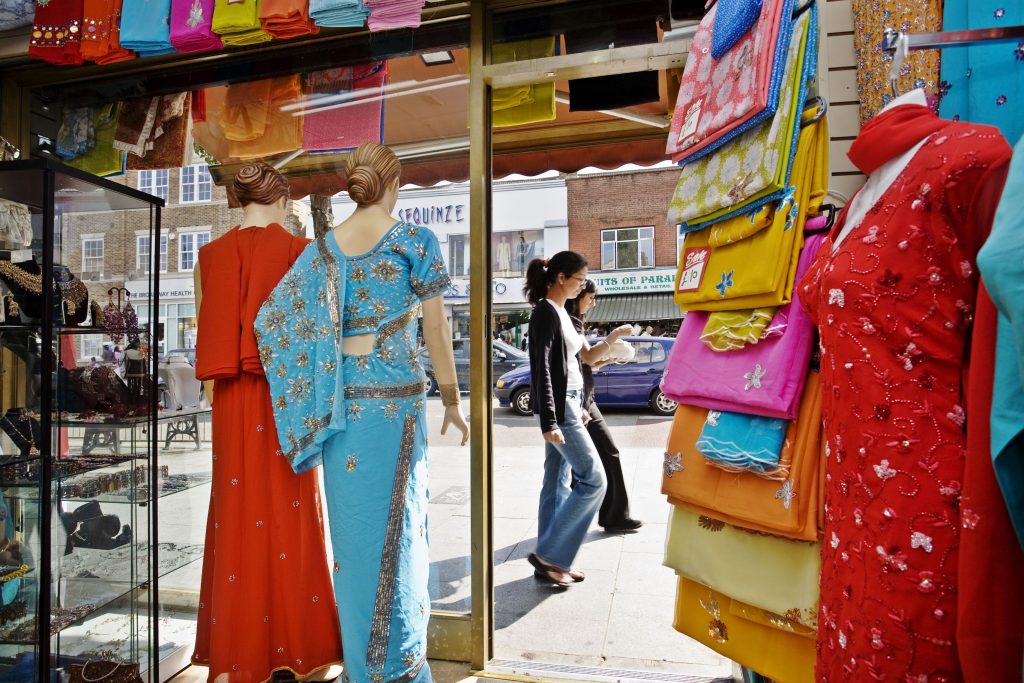 Southall is a unique, bustling town that has so much to offer. Located at the western edge of the borough, and easily accessible with dozens of bus routes and the new Elizabeth line station, it provides a convenient and warm welcome. Southallians have a rich and proud history, and this coupled with the town's array of faith buildings and open spaces makes it a great place to visit – but you will need the whole day to soak in the unique hidden gem.
Whether you are shopping for traditional Asian clothing and jewellery, fabulous silks, fresh fruit and veg, through to culinary delights – you will find them. Whether a sandwich or a samosa, good value street food or award-winning cuisine, Southall has it all. The town wakes up late, so 11am onwards is the best time to begin to experience its vibrancy and delight.
Yes, it is different and that is exactly why thousands of people travel from far afield to visit, so why not pop down and see for yourself?
With all this on offer in the borough, what is not to love? Why not head out today and find out why the borough rightly earns its title of 'Queen of the Suburbs'?