Set in our borough's stunning parks, Ealing Summer Festivals is returning with its renowned comedy, blues and jazz events – as well as welcoming back the Ealing Beer Festival and Acton Carnival.
Acton Carnival brought to you by Artification
Saturday 8 July, Acton Park
Carnival Procession: 10.30am from Crown Street, then Acton Park 12noon–7pm
TICKETS: From £2; kids go free
Acton Carnival is the biggest festival in Acton and a vibrant celebration of the town's rich culture and history, bringing together amazing dancers, performers, musicians, and artists from the local area. After two long years of tuning in online virtually, Artification is back in action and ready for the procession to return to the streets of Acton. The procession leaves Crown Street at 10.30am, and festivities continue in Acton Park from 12noon until 7 pm. If you want to get involved with the action email chantel@artification.org.uk and find out more on the Artification website.
Ealing Beer Festival brought to you by CAMRA
13–16 July, Walpole Park (Ealing)
Wednesday-Friday: 12noon- 10.30pm
Saturday: 12noon-6pm
TICKETS: CAMRA members £18 / non-members £20, including: Souvenir glass (non-refundable), souvenir programme and £10 drinks vouchers.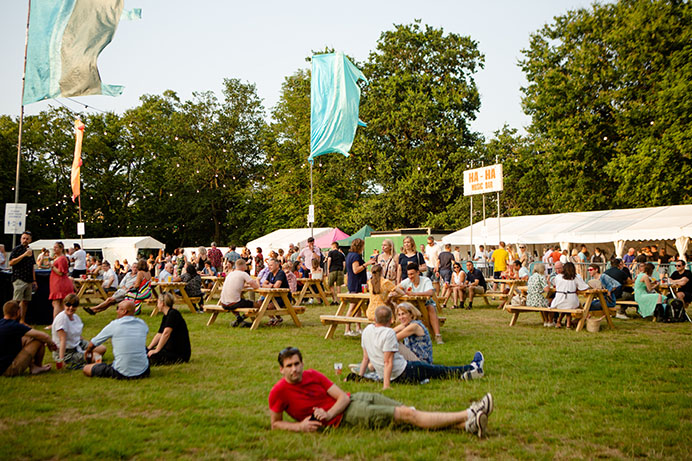 Drink beer and be merry at one of the capital's best beer festivals. The Ealing Beer Festival is CAMRA's largest outdoor festival in London and has been truly missed by many. Back in Walpole Park this July after a two-year hiatus because of the pandemic, expect the best in real ale, craft beers from across the globe, cider, perry, wine and mead. Find out more at the CAMRA website.
Ealing Comedy, Blues and Jazz festivals in partnership with Ealing Gin
Produced by The Event Umbrella on behalf of Ealing Council, the Comedy, Blues and Jazz festivals are an intrinsic part of the musical and comedic history of the area and bring the great British festival experience to your doorstep with side-splitting comedy, music for dancing and chilling to, cold drinks and amazing street food.
Ealing Comedy is hosted in a single Big Top main stage with seating, while the Blues and Jazz festivals bring use the covered Big Top main stage, an open air stage and plenty of kids' activities and workshops to keep the small ones entertained.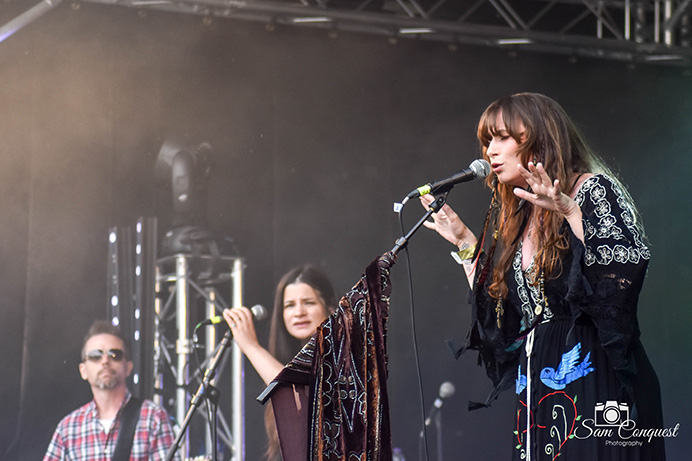 This year, the three events are brought to you in partnership with Ealing Gin, whose makers, the Duncan family, have lived in the borough for five generations. Hand-crafted in small batches using a traditional copper still, the gin will be the exclusively poured gin at these events.
Find out more on all three events, and buy tickets, on the Ealing Summer Festivals website.
Ealing Comedy Festival in partnership with Headliners Comedy
21-22, 27-29 July, Walpole Park
Doors from 6pm / shows start at 7.45pm
TICKETS: From £25
The wait is over. Ealing Comedy Festival is back in Walpole Park for its 28th year. Hosted in our Big Top you can look forward to laugh-out-loud belly laughing, cold drinks and great street food.
Some of the top comedians appearing are Dylan Moran, Tom Allen, Al Muray, Kiri Pritchard-McLean, Milton Jones and Ed Byrne – plus some special guests.
Ealing Blues Festival in partnership with Ealing Blues Club
23-24 July, Walpole Park
TICKETS: From £10
It is for very good reason that Mojo Magazine has described Ealing as 'The Cradle of British Rock Music'. When Alexis Korner opened The Ealing Blues Club in 1962, he sparked the sound that became British rhythm and blues. You can read more about that in our local history section.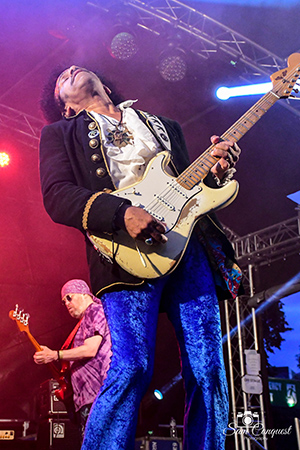 The Ealing Blues Festival keeps this spirit alive and is London's longest running blues festival, having started in 1987. This year's billing brings together some of the best names in heritage and modern blues, from the borough and across the country: Chris Jagger Band, Wilko Johnson, Robert Hokum and the Great West Groove Band, a tribute to Alexis Korner & the birthplace of British blues, Emma Wilson with the Paul Cook Band, Zoe Schwartz and Blue Commotion – plus many more.
Award for festival's founder
The founder of Ealing Blues Festival has been honoured with a UK Blues Award for his work in promoting live music and Ealing's music heritage.
Robert Salmons, who performs under the name Robert Hokum, received the Unsung Hero from singer and radio personality Paul Jones at a packed event in Camden last month.
"I'm very honoured to be the first recipient of the Unsung Hero Award from the UK Blues Federation," said Robert. "This shows the blues community's appreciation of the Ealing Blues Festival being London's longest-running blues festival and the importance of Ealing's musical heritage as featured in the film Suburban Steps to Rockland and the new book Rock's Diamond Year."
Presenting the Award, Jones said: "The UK Blues Federation Unsung Hero award goes to someone who has worked tirelessly to promote, encourage and nurture blues musicians over a long period. He is a man who started the Ealing Blues Festival and co-founded the Ealing Blues Club Community Interest Company. He's a tireless promoter of the west London blues scene."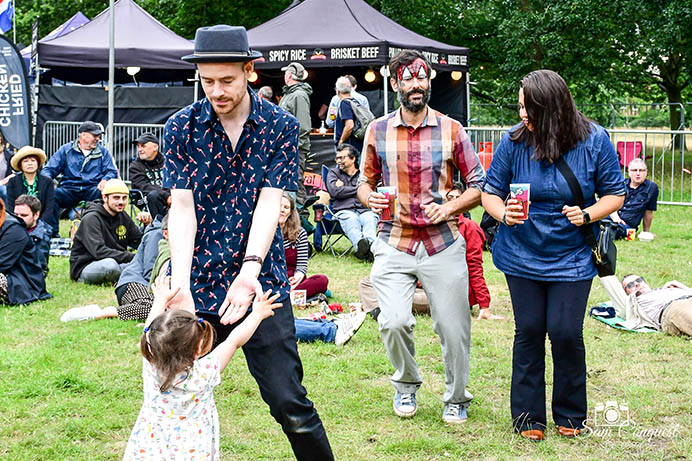 Ealing Jazz Festival in partnership with Continental Drifts
30-31 July, Walpole Park
TICKETS: From £10
First held in 1984, this festival attracts the best of jazz and world music and is one of London's longest running jazz events. This year the line-up is stellar. Find out more on the festivals website.
GET INVOLVED
There are lots of ways to get involved in the Comedy, Blues and Jazz festivals:
Local traders, businesses and charities – get in touch to ask about running stalls. If you want to take your restaurant outdoors, but have never run a pop-up stall, do not worry because the festivals team can help you do just that. Email hello@theeventumbrella.com to have a chat.
You can also get noticed at the events by being one of its sponsors – there are a variety of packages and benefits to choose from. Email hello@theeventumbrella.com