Ealing Project is on the ground floor of the Ealing Broadway Shopping Centre – transforming the dark basement area that used to house Club Karma and LA Boulevard nightclubs into a surprisingly roomy and high-ceilinged neighbourhood arts and culture miniplex.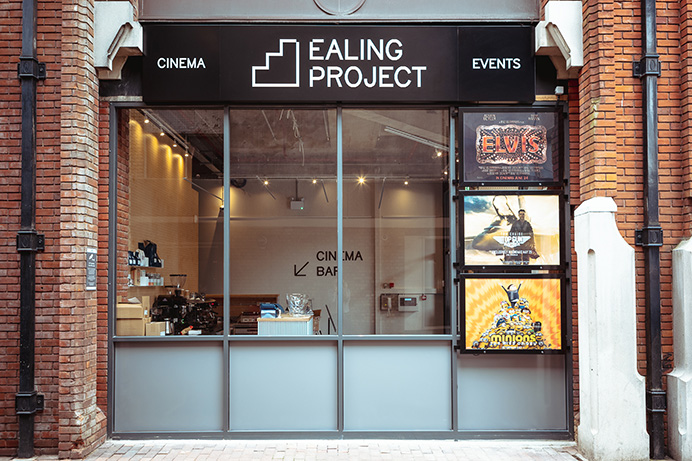 The new venue opened this summer and features a three-screen cinema, a café, a bar, community room, a stage for live music performance and space to exhibit art by local artists.
It is more good news for the borough, following hot on the heels of the impressive Act One Cinema in Acton and with Ealing Filmworks drawing nearer too; but Ealing Project aims to be a slightly different kind of place, with multiple uses, after receiving support from Ealing Council for its vision for the site.
Film, music and arts
"Ealing Project is the first cinema in central Ealing in more than 14 years, but we want to be much more than a cinema," said Nick Vergara – who is director of culture, engagement and partnerships for the Really Local Group. This is the fifth high street regeneration project by Really Local Group, with another five on the horizon.
"Essentially, it is a cultural space based around three main things: Film, music and arts. We've got three cinema screens, totalling over 250 seats. We'll be doing all the big blockbusters, we're also reserving a decent portion for local independents and private hires and things like that.
Bringing live music back
"So, that's the film side of things, we've also got music. We're bringing a live music venue to Ealing, which is fantastic. The borough is in real need of that.
"It's got all this amazing musical heritage, with the blues and rock and bhangra.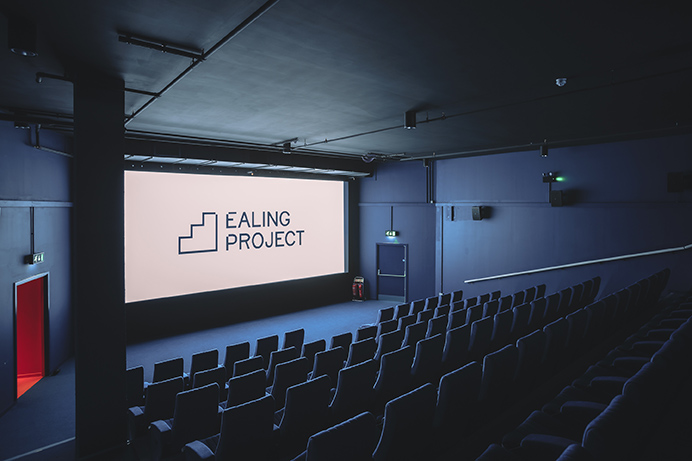 "Bringing performances back to Ealing is what it really needs. We'll be able to showcase bands, DJs, steel pan workshops – the lot.
"And then there's art. We've got a ton of wall space here to exhibit local artists and we'll be working with some of the local festivals."
Community groups and organisations will also be able to hire out space for events and meetings, while people are encouraged to come in to sit at a desk and work with a coffee or just relax.
'A space to spend time in'
"Like all of our venues, it's an open-door policy," said Nick. "We see it as a piece of the public realm in a way, so somewhere where you can go, meet up with some friends; you know, open up laptop, work for the day; just hang out, meet up with your community group – whatever – go and do a workshop, go and see a film. It's a space that you'd rather spend five or six hours in, rather than just pop in and out of a cinema.
"I went to school in Ealing. I spent loads of my youth here. From being a young person and walking around the area, and wanting to do things related to culture, arts, music, there was never really much. We'd end up having to go to other parts of London, other parts of the UK. And I just think it's really important to bring all that back to Ealing.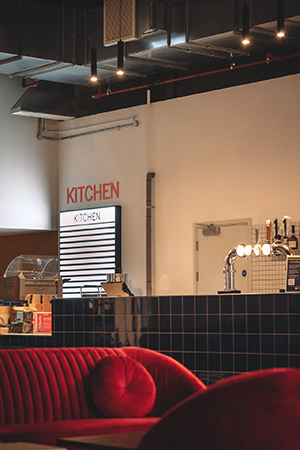 "There's so much cultural talent here. There are so many good artists, musicians, film makers from Met Film School, creators from institutions, community groups. This is all about giving them a platform and making sure local people have a place to thrive."
The food and drink served at the venue will also include some from local producers and suppliers.
'A focal point'
Councillor Jasbir Anand, the council's cabinet member for thriving communities, welcomed the arrival of Ealing Project. She said: "Our town centres are so important to our borough's cultural and social life and its fantastic to see somewhere that can help to foster this in Ealing by offering a focal point for the enormous artistic talent here while also supporting grassroots groups and local businesses in the community. And, of course, it's a new social destination for local people."
Ealing Project opens daily, 10.30am-11pm, in High Street, Ealing (between Marks & Spencer and Costa).
New cinema nearly ready to roll
The Ealing Filmworks development built around the old art deco cinema in Ealing Broadway has been flying up in recent times. And the long-anticipated new cinema itself is expected to open this winter.
Filmworks is being set around a new public square and will eventually have an array of shops, restaurants and bars; and the Picturehouse cinema will have eight screens and more than 1,000 seats. It will also include more than 200 new homes.
Councillor Shital Manro, the council's cabinet member for good growth, said: "This is a very exciting time. The Elizabeth line opening has made Ealing even more accessible to the rest of London than ever before and this development – as well as providing a fun place to watch the latest movies – is a key part of our plans to revitalise the town centre and attract further businesses, jobs and investment."