Ealing Council is reminding residents that, as in previous years, there will be changes to recycling and rubbish collections over the Christmas period.
This is due to the bank holidays taking place over the festive period and local people are encouraged to check their revised schedule to ensure that their bins are collected as part of the regular service.
You can check your revised date for collections below: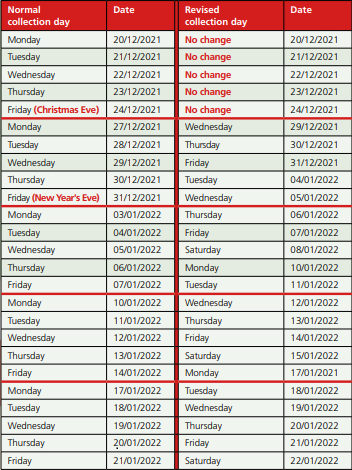 Rubbish and recycling should be left at the front boundary of the property, not on the pavement, by 7am on the collection day. Refuse and recycling collections will change from Christmas Day and return to normal service Monday, 24 January 2022.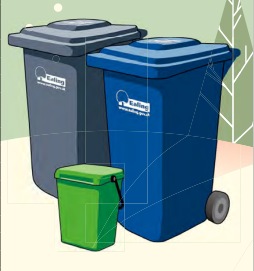 The council is also giving people a helping hand to recycle their Christmas tree after the festive period finishes. You can get rid of your Christmas tree in a quick, easy and environmentally friendly way by leaving it out as part of your kerbside rubbish and recycling collections. Real Christmas trees will be collected for recycling between 4 and 29 January 2022 – just leave them out on your black rubbish bin day.
Alternatively, you can drop your tree off at a collection point at a number of local parks in the borough. See further details here.
Full information on recycling and rubbish collections is available via the council's website.