The Ealing Half Marathon will welcome runners from the across the borough and beyond this Sunday (25 September 2022).
The hugely popular race, backed by Ealing Council, is celebrating its 10th year. It will begin in Lammas Park at 9am. Up to 4,000 runners are expected to take part, along with thousands of spectators and hundreds of volunteers.
Councillor Josh Blacker, the council's cabinet member for healthy lives said: "It is that time of year again when our borough welcomes one of the best running events around – the Ealing Half.
"If you are running on Sunday, good luck – You're going to love it. If you're going to be lining the route cheering the runners on, or volunteering to make the event a huge success – thank you for showing Ealing at its best.
"I ran the half in 2019 and as someone who is not a natural long-distance runner, that community spirit really helped keep me going to the finish line.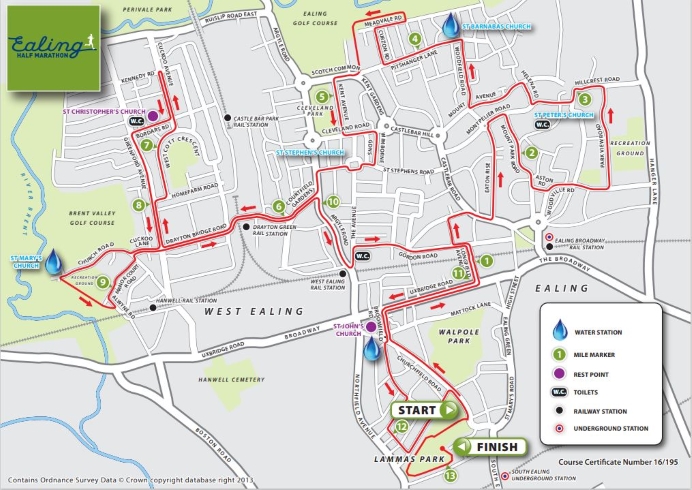 "Our commitment to Healthy Lives means providing people across the borough with opportunities to stay active and healthy, and supporting fantastic community-led events like the Ealing Half Marathon.
"Whether it is investing in local leisure facilities, enhancing our parks so people can exercise and train in them, or rolling out measures to support safe cycling, we want to ensure that people of all ages and backgrounds can walk, run, cycle or scoot around the borough and stay healthy."
The Ealing Half Marathon will take place on Sunday (25 September), starting in Lammas Park at 9am. The 13.1-mile course will be run in a single lap, taking in parts of Central Ealing, Montpelier, Pitshanger, West Ealing, Hanwell and St Stephen's before returning to Lammas Park via the Uxbridge Road.
Check here for further details, a route map and travel information.