The award-winning Ealing Half Marathon is back once again and will take place on Sunday, 25 September 2022.
The popular race, which is endorsed by Ealing Council, is celebrating its 10th year. It will begin in Lammas Park at 9am.
Up to 4,000 runners are expected to take part, along with thousands of spectators and hundreds of volunteers.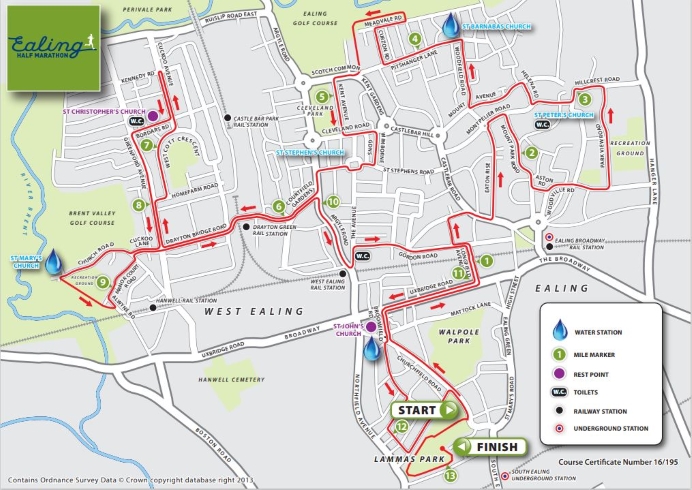 Many of the runners are raising money for charity.
If you are planning on cheering on the runners, the 13.1-mile course will cover parts of Montpelier, Pitshanger, Central Ealing and Hanwell before returning to Lammas Park via Uxbridge Road. You can view or download the route map as a PDF.
ROAD CLOSURES
To ensure the safety of participants and spectators, all the roads that the event passes through will be closed to traffic at some stage during the event.
To minimise any disruption to residents, the race organisers will close roads as the lead runner approaches and attempt to re-open roads no later than 15 minutes after the last runner has passed by in Montpelier, Pitshanger and Central Ealing. All other areas remain closed until the times stated to allow runners to return to Lammas Park safely.
Movement around the course before the race starts will require your co‑operation as course checks are carried out and equipment is put in place.
The first roads will close from 7am on the day of the event and it is anticipated that all roads will reopen by 1pm. You can see a table of road closures, and reopening times, below – but you can also view it in another window if that is easier for you.
Affected buses that operate in the area will be on diversion from 6.30am until 1pm on 25 September.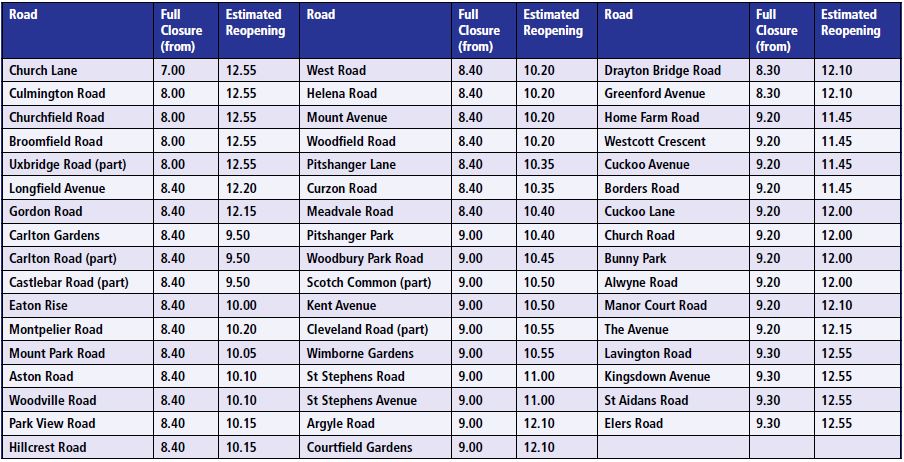 MORE INFORMATION
For more information about Ealing Half Marathon or to contact the organisers, visit the Ealing Half Marathon's website.
For enquiries about road closures, call 020 8825 5000.
If you would like to be one of the 700 volunteers and earn a free place to next year's event, you can register your details on the Ealing Half Marathon's website.