A group of small businesses have pledged their commitment to helping the environment and reducing their carbon footprint by signing up to the Greener Horizons programme.
Ealing Council set up the Greener Horizons scheme in partnership with the University of West London's consultancy service called Fresh Minds for Business.
Small local businesses were invited to track and record their carbon emissions for 1 year using a free carbon emissions calculator tool and make positive changes to the environment through recommendations made by Fresh Minds for Business. Ten businesses applied and received the support.
'A powerful tool'
Greg Wixted, founder of catering company Cakery Wonderland in Park Royal, was quick to take up the offer.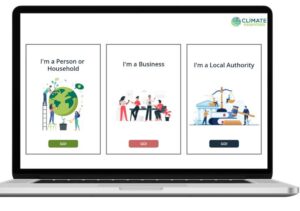 He said: "The dashboard and calculator is quite a powerful tool. For me, it was a way of being able to measure our outputs. We get asked about our sustainability by clients and we wanted to be able to give them answers as well as process the information for ourselves. In the first 3 months of using the calculator and dashboard we were already starting to see a positive change.
"It's really easy to use and, once you start using it, you really want to do what you can to see the needle on the dashboard move in the right direction. We put people, purpose and the planet before profit."
Businesses produced third of emissions
The council declared a climate and ecological emergency in April 2019 and committed to becoming carbon neutral by 2030. In order for Ealing to meet this goal, businesses, which contributed around 33% of carbon emissions in the borough in 2018, need to come on board.
Councillor Deirdre Costigan, the council's deputy leader and cabinet member for climate action, said: "It's great to see local businesses taking such positive action to learn more about the impact their business has on the environment and how they can reduce their carbon footprint. We are fully focussed on making the borough carbon neutral by 2030 and to achieve this we need more businesses like this to become a part of the solution and show the way to others."
The Greener Horizons programme has now been completed but you can still find out how to get advice from Fresh Minds for Business.