Helping more people to walk or cycle, especially for short, everyday journeys, will not only help us clean up our dirty air, reduce congestion and tackle the climate crisis, it will also help ensure we all live a longer, healthier life, writes Councillor Deirdre Costigan, Ealing Council's deputy leader and cabinet member for climate change.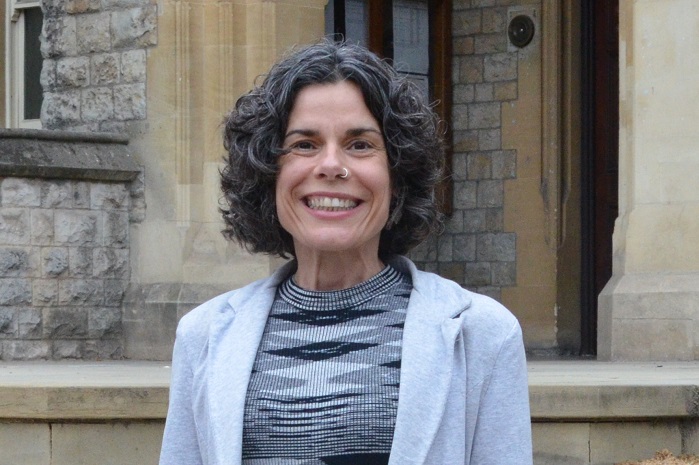 But for many of us Ealing residents, this isn't a 'quick fix', it's a big change. We are an outer London borough that hasn't historically invested a lot in the significant and sometimes complicated changes to roads and pavements necessary to make walking and cycling a safe, appealing option. And the council has made mistakes in the past – rushing changes through without enough discussion with local residents.
So at the beginning of this administration, we commissioned a full and frank report that highlighted how we needed to change our approach. Part of our commitment to being an open, transparent and inclusive council is being honest about what works and what doesn't, and working with our residents, rather than imposing things on them.
That's the aim of our Travel in Ealing Charter, our new way of working with local people on transport and active travel improvements, an approach that was designed by local residents themselves.
We're not afraid to take the time to get things right. Our cycle route map will help us deliver a coherent cycle network, helping residents and visitors to our borough get where they need and want to go, rather than taking a piecemeal approach. We are agreeing this plan with residents first, so that we have community support for the cycle routes we plan to introduce as part of our £10m commitment to investing in active travel.
We've also taken on board residents' calls for us to be evidence-led, investing in ideas that work and prioritising areas of our borough in the most need, where road safety is a key concern, and where there are high levels of car reliance.
Easier cycling with more cycle lanes
We're already delivering new cycle lanes, including the fantastic new segregated cycle track on Greenford Road. We are creating new connections and routes where motor traffic cannot go and we're currently consulting on plans for more new cycle lanes in Northolt and Southall, bringing active travel to less affluent areas of the borough that haven't always been a priority.
The Uxbridge Road runs right through the centre of our borough, and is a really good example of how cycle lanes take time to deliver if they're to be done to the right standards. We know from speaking to residents that it is a preferred route for cyclists, but it's busy and congested, so isn't used as much as it could and should be.
High-quality cycle lane installation costs roughly £1m per kilometre, and the Uxbridge Road is over ten kilometres long. We have already put a segregated cycle lane in between Southall and Hanwell, but with only £500,000 of funding from Transport for London for Uxbridge Road this year, it will take us time to get the funding for the whole route, to listen to what local people have to say about any changes, and to make sure it's the best design we can come up with. Lido junction in West Ealing remains a priority for both pedestrian and cyclist as part of our future schemes.
Many roads in the borough are too narrow for a segregated cycle lane so we're also creating safe cycle routes where we've upgraded junctions, added signage and made other changes to allow cyclists to ride safely on more residential roads.
We took the brave decision to close Fishers Lane to car traffic and cycling on this 4km cycling route between Chiswick and North Acton increased by 300% between 2019 and 2021. This shows that when we develop cycle routes in the right places, they are well used.
We also have plans for a cycleway on the whole length of Boston Road and we're linking up Ealing Broadway with Greenford Broadway by making changes to Gordon Road and consulting on the final phase at St Stephens roundabout.
The council's programme to build new walking and cycling infrastructure in the borough, planned and co-designed together with our community, is unlocking cycling to thousands of people already, and we will keep making progress.
More bike parking and training
We're also making cycling more accessible by installing new bike hangars across Ealing, providing safe and affordable bike storage in locations suggested by the community. We've installed 25 over the last few months, with 25 more going in before the end of the summer. And we've subsidised the costs to Ealing residents by ensuring our bike hangar permits are the cheapest in London at just 70p per month.
We are installing scores of new free cycle parking stands at key locations across the borough and we've started work on a new cycle parking hub at Southall station.
Our regular Dr Bike maintenance and cycle training takes place across the borough, offering free bike safety checks and training to increase confidence and open cycling to residents who might not have previously considered it.
Where we can, we are also carefully and creatively repurposing parking spaces to make it more pleasant and appealing to walk and cycle in the borough, including by adding new bike parking, pocket gardens and electric vehicle charging points.
Making cycling accessible in Southall
From consultations with Southall residents, we know that they face too many barriers to cycling – not having a sturdy or good quality bike, the confidence to cycle on the roads or safe cycle lanes, or even someone to cycle with.
That's why we are investing up to £1m in improving cycling infrastructure and giving away completely free bikes to Southall residents through Let's Go Southall.
We have already given 281 free bikes to children and adults in Southall and we are planning to give away over 700 more in the next year. Residents receive not only a new bike, but also training, daily cycle rides for people of all ages and abilities and a community of friends to cycle with.
Our Get Southall Moving consultation is also proposing new cycle lanes and routes through the town which will help cut congestion and help reduce some of the very stark health inequalities we see in Southall.
Healthier, safer and more pleasant school run
Our school streets programme aims to encourage children, and their parents and carers, to travel to and from school in a safe, fun and active way by cycling, as well as walking, scooting, and using public transport.
A school street is where the streets around a school are closed to most traffic at school opening and closing times, helping to cut air pollution and create a safer and more pleasant environment around schools.
We've already introduced 21 school streets in Ealing, with four more currently being consulted on, and we plan to have 50 school streets by 2026.
Tell us what you think
Residents can share where they want bike hangars in Ealing installed. People who live, work or visit Southall can also share ideas about improving Southall's streets in an online survey or at different events, workshops and focus groups or by visiting The Dominion Centre by 25 June 2023.
Supporting our residents to walk, cycle, and even scoot remains a key priority for us – to help our residents live healthier lives and to make sure we work in partnership with local people to tackle the climate crisis together.