In this series, we are introducing the innovation pioneers in Ealing – small businesses with big dreams of doing new or better things to benefit our borough and beyond.
In November last year, Ealing Council launched its pioneers' fund, a scheme that provides grants to small and medium sized businesses to help them grow, develop new products or expand their workforce whilst stimulating the local economy. The £1 million pot was shared out among 12 selected businesses based in the borough, that were each able to demonstrate how the funding would help accelerate growth and create new jobs.
Meet the pioneers
Housed in a former Rolls Royce warehouse in North Acton sits Queensrollahouse, a project space for artists based in West London.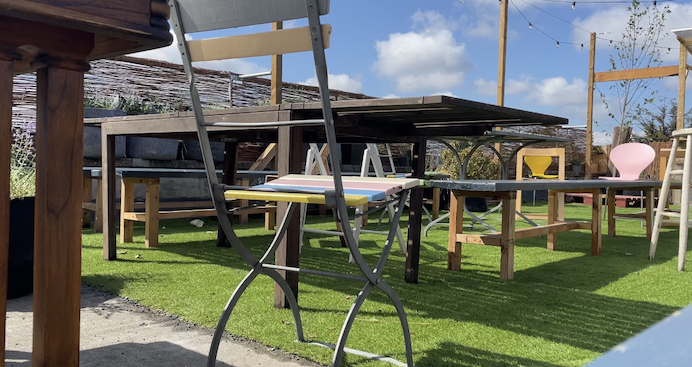 The warehouse was once home to the Her Majesty's Rolls Royce but in 2014, the building was converted into 22 purpose-built artists' studios, as well as a project space providing secure sustainable spaces at low maintainable rent to support artists ranging from shirt designers to furniture makers though predominantly fine artists.
The studio was founded by renowned London-based artist Henry Krokatsis who last year, oversaw the building of an extension giving access to its roof top terrace which has now been converted into an exhibition space and restaurant/bar area to host events.
How it started
"I bought this building in 2014, which at the time consisted of four walls and a roof, but it offered up a lot of opportunity," said Henry.
"We have an exhibition space and an event space on the roof terrace with a bar. Most of the interior, the doors, glass and furniture is constructed using found materials from this area, the tables chairs and bar kit on the roof terrace come from sites such as Trash Nothing, Nextdoor.
"We have 30 artists in the building, with artists from Ghana, Chile, Brazil, Russia and Germany. The majority are fine artists – painters and sculptors; we also have a milliner, a Danish shirt maker, English tailor and glassmakers with a glass furnace."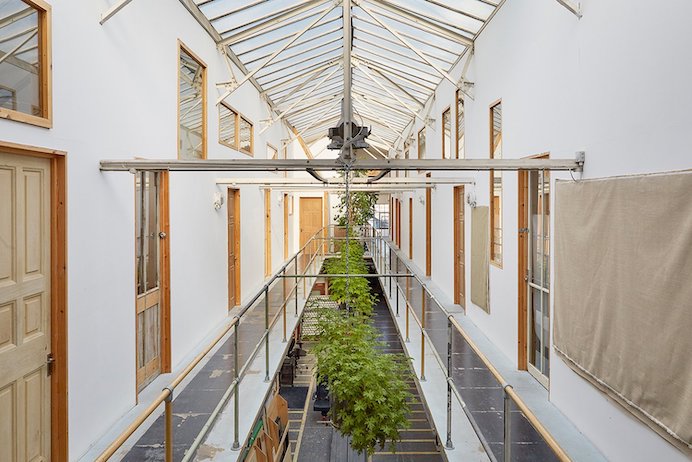 What's next?
"We're not a profit-maximising enterprise, we'll use the grant to programme and run extraordinary exhibitions and events. We'll employ people to run the bar and restaurant creating income which will fund future projects including a film programme. in a self generating supportive loop" said Henry.
"We're taking on an exhibition programmer, someone to run the space and plan the events on the roof terrace and run the restaurant."
To find out more visit www.queensrollahouse.com
Stay connected
Get business updates from the council to learn about any upcoming business support or grants.
Meet the other pioneers