The final touches are being made to a new Ealing Council housing development in Northolt, which will offer local families the chance to rent genuinely affordable homes with great links to amenities and parks.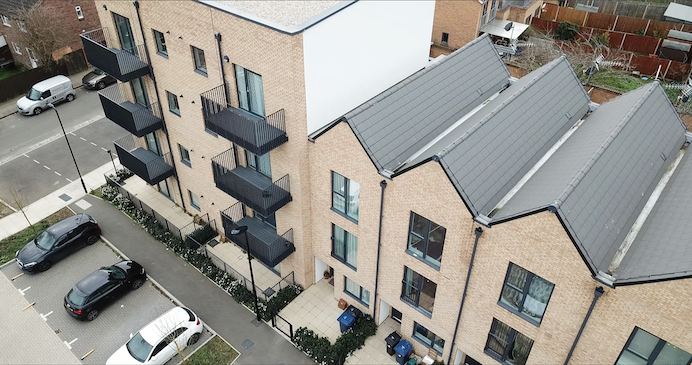 Tenants have already moved into the 11 sheltered accommodation apartments and eight townhouses in the 92-home development in Seasprite Close, off Ruislip Road and opposite Rectory Park. The remaining 73 flats are expected to be let to council tenants by May.
The estate is a redevelopment of the former underused sheltered housing facility and is being delivered with the council's construction partner, Hills Partnership.
Homes that local people can afford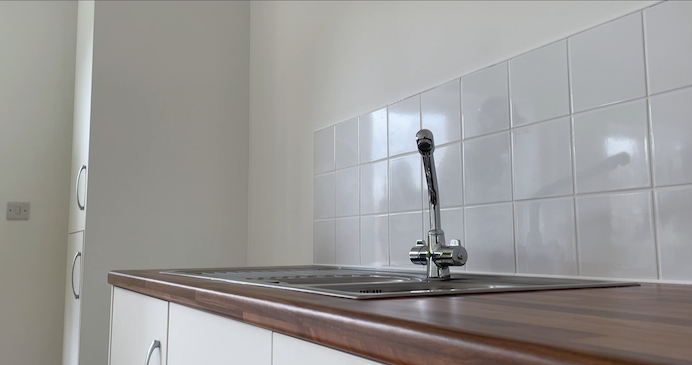 The scheme includes three-bedroom flats and townhouses for families and one-bedroom sheltered flats for older people, providing much needed new homes for Ealing. All of the homes will be let at genuinely affordable rents that local people on low to moderate incomes can afford.
Each apartment comes with its own balcony and a garden for each house. The outdoor space around the homes will be landscaped, with parking for cars and bikes.
Key features of the new homes include:
White gloss kitchen units.
Laminated worktops.
Stainless steel kitchen and bathroom components.
Pendant lights.
Wall mounted radiators.
Cooker, fridge and washing machine spaces.
White wall and ceilings.
White ceramic wall tiles.
'New genuinely affordable homes for Ealing'
Councillor Lauren Wall, cabinet member for genuinely affordable homes said: "These beautiful, spacious new homes will offer more local families a safe and comfortable roof over their heads.
"London's affordable housing crisis means that just 10% of private rented homes in Ealing are within the budgets of local people on low incomes.
"From the start of our administration, we've been clear that more of the homes built in Ealing must be genuinely affordable.
"By April this year, we will have smashed our ambitious target to deliver 2,500 genuinely affordable homes for the borough by May 2022."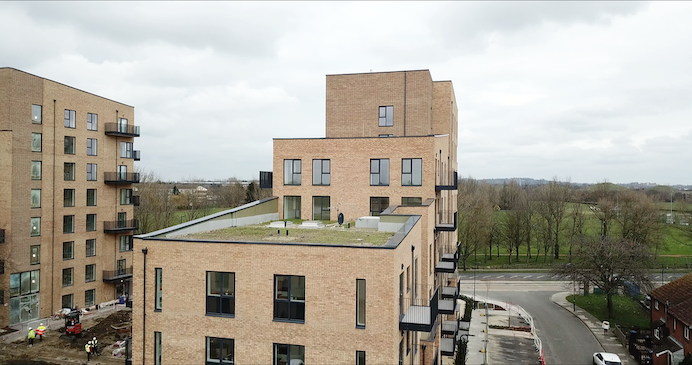 'A bright future for Northolt'
"Thanks to these fantastic new homes, more local families will get the chance to build a brighter future here in Northolt, where exciting changes are already underway," added Councillor Shital Manro, cabinet member for good growth.
"We've already secured £7 million with Transport for London, which will be spent on neighbourhood improvements thanks to our community-led project, Visions for Northolt.
"But this is just the start. Whilst this is great news, we know there is much work to do."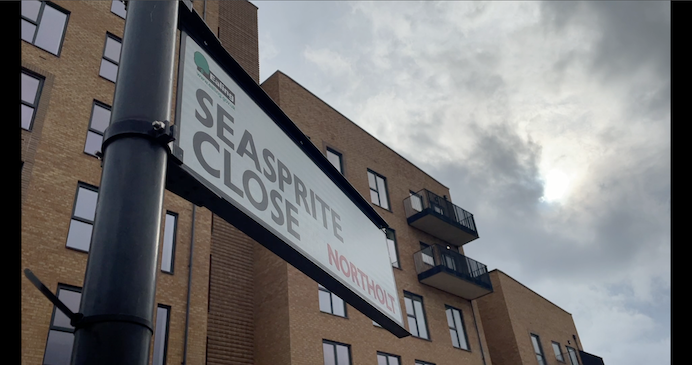 Councillor Wall said: "With 11,700 families still waiting for a council home in the borough, it's important that we go even further with our homebuilding programme, which is one of biggest in London, and continue building many more genuinely affordable, sustainable homes long into the future."