If you want to celebrate the life of a loved one, a wonderful way to create a lasting legacy could be by sponsoring a tree. As your tree grows, it will provide a huge range of ecosystem benefits for future generations, enhancing the urban landscape, and helping to improve the local environment.
Ealing Council has teamed up with a charity, Trees for Streets, to make it easier for residents to get a celebration tree planted in your choice of park. A donation of £400 provides for the purchase, planting, and two years aftercare for your tree. You can also have a dedication plaque installed with your sponsored tree for an additional £450.
Celebrating the life of a loved one
Diego Avanzi sponsored a tree in Ealing to commemorate someone very special to him.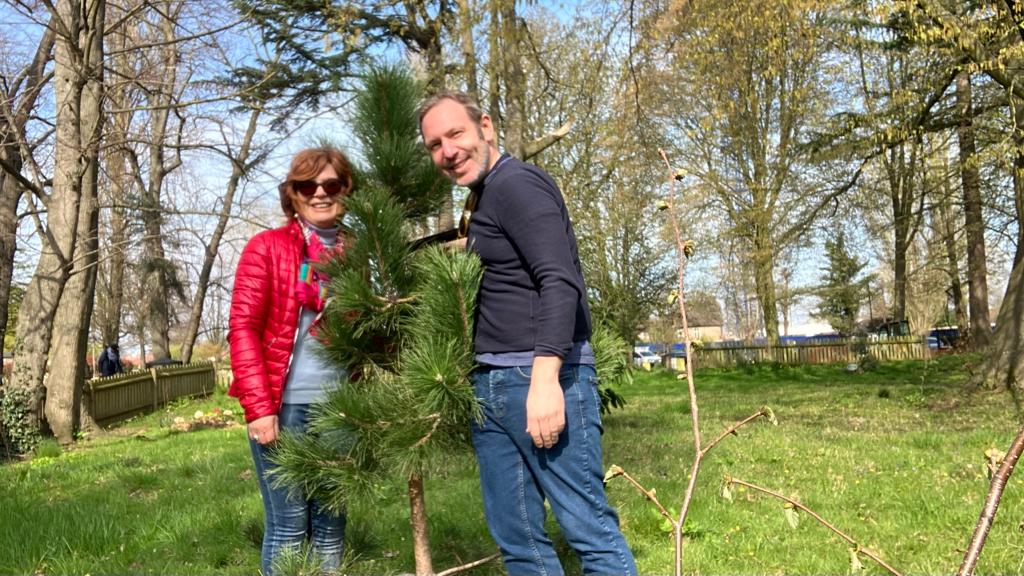 Diego said: "My dad always wanted for his ashes to be used to plant a tree. He sadly passed away in 2006 in Italy, where it's not possible to do this unless it's in the person's will.
"I found a cemetery that allowed me to do this in Greenford. I approached them and they recommended I sponsor a tree. My dad has been a part of a Pinus nigra (Black Pine – a type of coniferous evergreen), since February this year. It is a nice way to remember my father and I visit him as often as I can."
Diego's tree is healthy and growing well. The council's tree team helped him to choose the type and is now taking care of watering it.
How it works
Choose your preferred park
Pick one of the pre-selected locations
Fill in a simple online application and make your donation
A nursery grown 2.5 to 3.0 metre tall 'instant impact' tree will be planted between November and March
What happens next
The council will water your tree and provide two years aftercare to ensure the tree is successfully established.
Councillor Deirdre Costigan, Ealing Council's deputy leader and cabinet member for climate action, said: "In addition to our own street planting programme, we want to help our residents to get involved by sponsoring a new tree to go outside your home or somewhere else in your neighbourhood. And then you can watch your tree grow and flourish.
"We are fully committed in doing everything we can to reach our ambitious target of planting 50,000 new trees in our borough by 2026. You can help us!"
Did you know that for every tree sponsored in the borough, an extra tree will be sponsored by the Mayor of London? It will be planted on streets with fewer trees, school streets and in children's playgrounds where shade is needed.