Trees are amazing. And especially ones growing and lining our streets. They have the power to absorb air pollution, cool our pavements during heatwaves and help prevent flooding. They also do an important job of making our borough beautiful, lining our roads with colour when in bloom. And improve our mental health and wellbeing as we step out the door and go about our daily lives.
Would you like to see more trees planted on your street and in your local area?
Lining our streets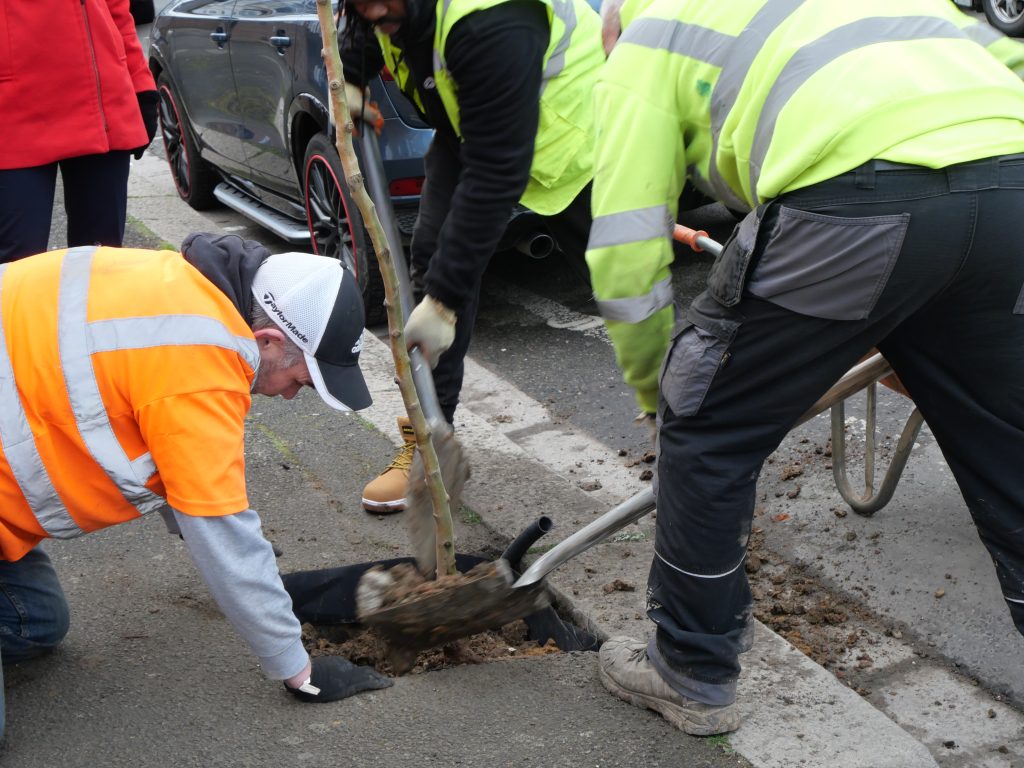 Our tree planting contractors are working hard and have a schedule to plant as many as 2,000 new trees this year. Last week, a mixture of tree varieties – sorbus, amelanchier and thorns were planted in Northcote Avenue, Dormers Wells. The street had very low tree cover but has now been spruced up with 22 new street trees.
Streets are tough, urban environments for trees to grow, where the ground is heavily compacted and surface impermeable, with reflective structures and pedestrian and vehicle traffic. Standard sized trees, around 8 to 10 centimetres in circumference and some 2.5 to 3 metres in height, are often selected for planting in these locations because they are large enough to have an immediate presence, and don't require substantial digging and high cost.
New trees
Councillor Deirdre Costigan, the council's deputy leader and cabinet member for climate action, visited and said: "It was great to join the team recently, planting new street trees in Northcote Avenue. Trees are an important part of our strategy to tackle the climate crisis locally.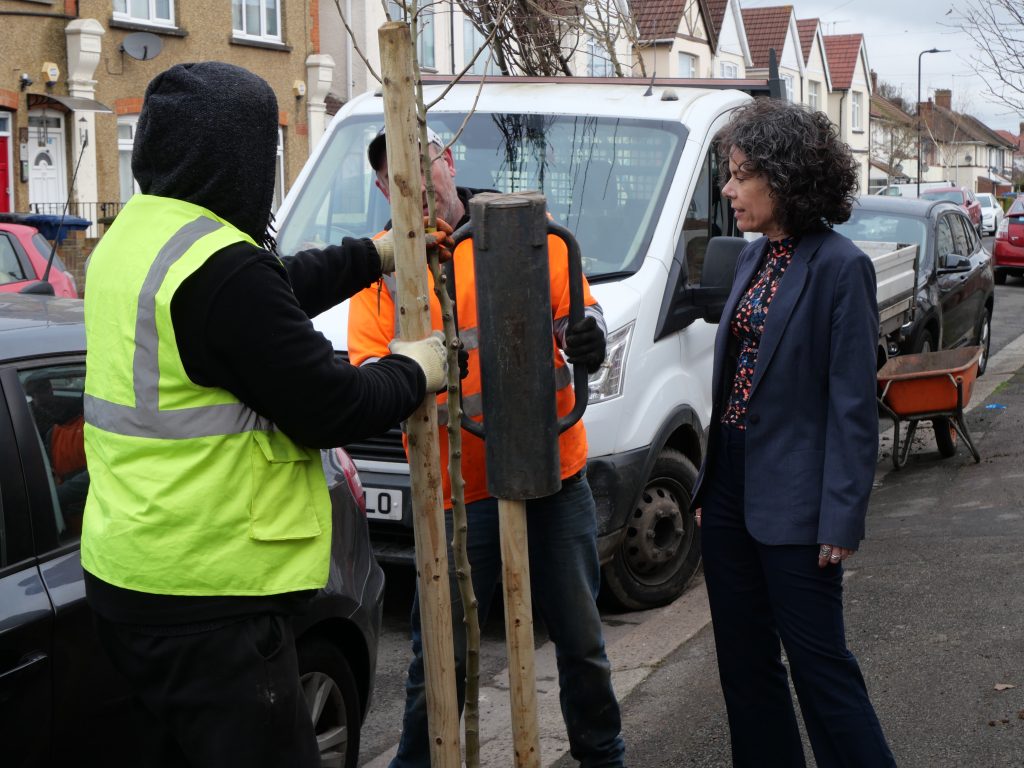 "So we are investing significantly in increasing the borough's tree canopy cover by 35% by 2030, as set out in our biodiversity action plan (BAP).
"In addition to our own street planting programme, the council has joined the national street tree sponsorship scheme called Trees for Streets. We are empowering our residents to get involved by making a donation and sponsoring a new street tree to go outside your home or somewhere else in your neighbourhood.
"We are fully committed in doing everything we can, working with our residents and partners to reach our ambitious target of 50,000 new trees by 2026."
Sponsor a street tree
To sponsor a new tree, go to the Trees for Streets website, select Ealing's scheme, and give the exact location where you would like to see a new tree planted. For every tree sponsored in the borough, an extra tree will be sponsored by the Mayor of London, to be planted on streets with fewer trees, school streets and in children's playgrounds where shade is sorely needed.
Did you know you can also sponsor a tree in one of the borough's many parks? These are called Celebration Trees and can be used to mark the life of someone important, or a significant event, such as an anniversary, or just to give as a gift. Go to the Trees for Streets website and have a look.