Christmas in our 7 towns is here. There is something for everyone with festive lights, seasonal markets, family activities, carol singing and more.
The line up
The festivities start next week in Acton with a Christmas market and event to switch on the Acton Christmas lights. The other towns are set to sparkle shortly after, with Ealing switch on taking place on Monday 27 November and Southall switch on in early December.
We've got your Christmas shopping covered too. Shopping locally is one of the best ways to support local businesses. There are lots of Christmas markets where you can shop for gifts, enjoy food and drinks, and celebrate the season. The Greenford Quays festive market weekend at Tillerman's Court in Greenford is back for a second year.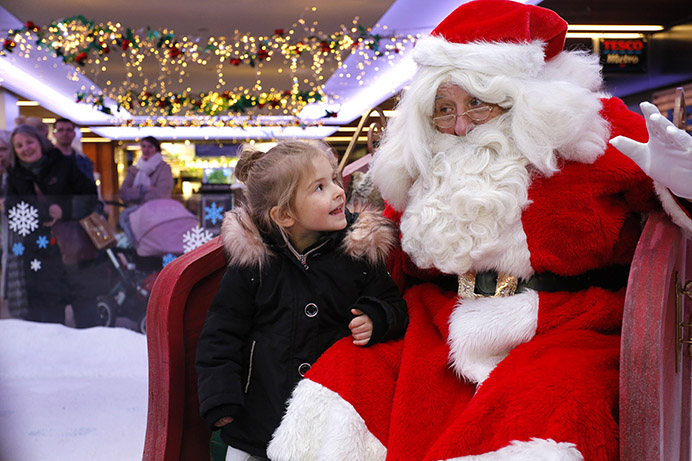 Santa and his elves will also be heading there, so bring your little ones along too. Small Business Saturday on Saturday 2 December is another way to 'shop local' and support small businesses in your area.
To find out what Christmas events are happening near you, take a look at the council's website.
Partnership working
Many of these Christmas events have been funded and managed through the borough's High Streets Task Force, a partnership between Ealing Council and the local business community, including the Business Information Districts (BIDs), trade associations and local business owners. The High Streets Task Force role is to work together to identify ways to support local businesses and revitalise high streets and town centres.
Do you want to see more events like this on your local high street? Find out more about the Experience Ealing programme, which provides grants of up to £5,000 for the delivery of family friendly events and activities in one of the borough's 13 high streets and town centres.
Bringing local communities together
Councillor Louise Brett, cabinet member for decent living incomes, said: "With December just around the corner, there is an exciting variety of family friendly Christmas events across the borough. These events are a fantastic way to help support our high streets and town centres."
Councillor Polly Knewstub, cabinet member for thriving communities, said: "It is great to have so many cultural events taking place across the borough. It is events like these which help to breathe life back into our high streets and town centres. Ealing is bidding to be London Borough of Culture 2025. By winning this bid, we can have even more exciting events in the future. Please support the bid."