Not content with introducing beavers and making better homes for harvest mice, Ealing Council is now rapidly accelerating the creation of new wildflower meadows in the borough.
The council has purchased new machinery that makes it easier and quicker to fill our grass verges and green spaces with a riot of colour, helping to soak up harmful emissions while also making our borough beautiful.
Enhancing wildflower meadows
The council will be enhancing some of the borough's existing wildflower meadows as well as creating new ones.
New equipment and expertise will allow the council to better maintain the meadows so they can be enjoyed by people that live and work in the borough, and the wildlife that lives there.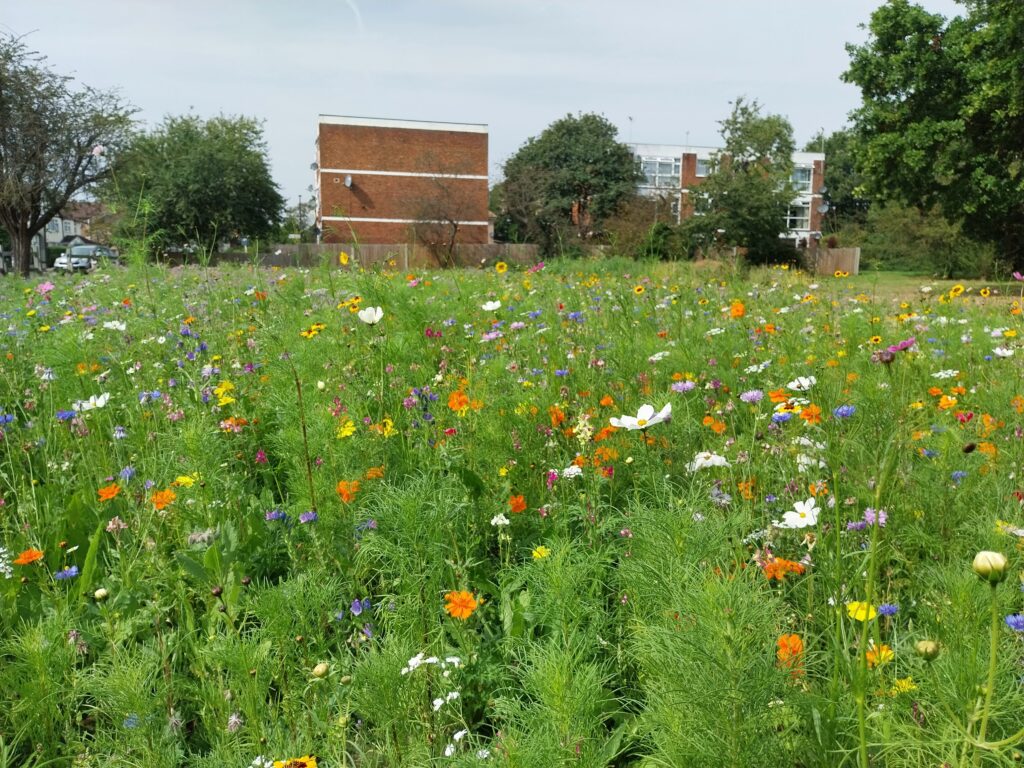 As well as being beautiful and pleasant spaces for residents to enjoy, the wildflower meadows also provide food and somewhere to rest all year around for local wildlife like bees, bugs and butterflies.
Councillor Peter Mason, leader of Ealing Council, and Councillor Deirdre Costigan, deputy leader and cabinet member for climate action, checked the brand-new compact tractor at Ravenor Park, already helping the council be more efficient when creating new wildflower areas in parks and open spaces whilst maintaining the existing ones quicker and more often. Students from Springhallow School, who took part in the meadow planting with Greener Ealing, also joined them. The tractor has seed spreader and rotavators that can help save time and effort to condition and prepare the soil for planting.
Giving back to nature
Councillor Peter Mason said: "Having clean parks and open spaces with beautiful wildflowers for residents and wildlife to enjoy is important to us. That's in terms of tackling the climate crisis by improving air quality and creating habitats for wildlife, and improving the wellbeing of local people."
Councillor Deirdre Costigan commented: "Managing the wildflowers in our borough better and having more of them will help biodiversity flourish, providing residents and visitors alike with opportunities to re-engage with nature.
"Improving biodiversity is part of our ambitious but necessary target of achieving net zero carbon by 2030. We promised we will give back to nature through re-wilding and re- introducing wildlife. Taking care of our meadows will help us in building a more environmentally friendly borough for generations to come."
Ealing Council was part of a group of organisations that were awarded grant funding to reintroduce beavers to London, make better homes for harvest mice, and create new wildflower meadows across the borough.
The council, along with Citizen Zoo and The Selborne Society, was awarded £82,324 from the Mayor of London's Rewild London Fund 2022.