More than 300 people came along for a day of networking and inspiration at Southall's first business expo at Southall Manor House.
The free event, on Thursday (7 July), was organised by Contactus Ealing on behalf of Ealing Council. It was the first of its kind to be held in Southall, with the aim of raising the profile of existing businesses and promote Southall as a top destination for new business.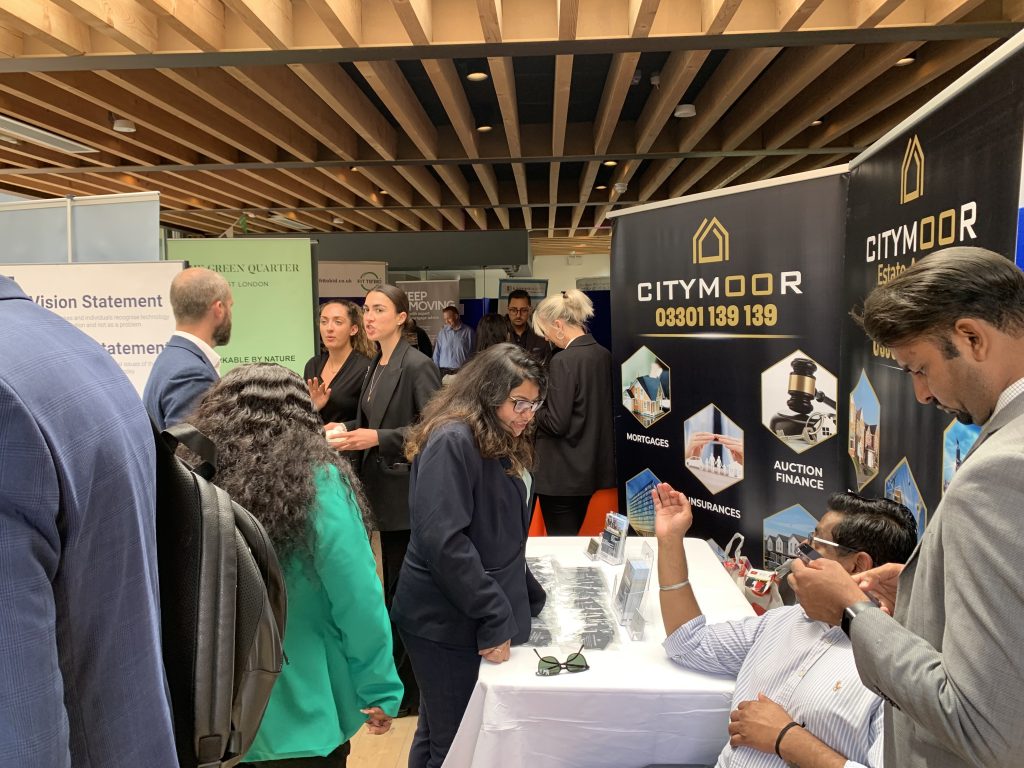 With more than 30 exhibitors at the event, attendees were able to connect and network, promote their businesses, and swap ideas with each other.
Activities on the day included speed networking sessions, panel discussions on what makes Southall a good business choice, support for online business start-ups and one-to-one advice on hiring staff, funding and taxes, tech support, and marketing and promotion.
Visitors could also take part in guided historical tours of Southall Manor House, yoga/cycling activities with Let's Go Southall and a painting session with SansArt.
'A first for Southall'
Councillor Shital Manro, cabinet member for good growth, said: "I am delighted that so many people took the time to join us at this event and participate in the inspiring talks, networking sessions and the business development and support on offer.
"A first for Southall, this event is part of the council's renewed commitment to support and invest in the area by providing opportunities for the local community to come together and be a part of shaping and supporting Southall's economic future."
'Made some good contacts'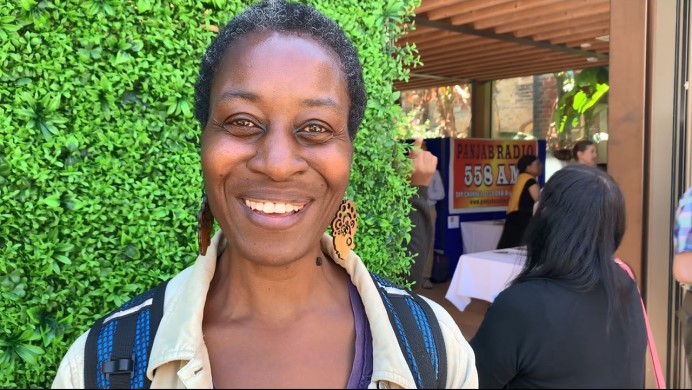 "It is the first event in Southall and it has been really interesting looking at the difference between Ealing-based businesses and those that are here," said Laurie O'Garro of Funky String Art, who has previously attended the Ealing Business Expo.
"I have really enjoyed it and made some good contacts and met some people that I am definitely going to follow-up with. And there are some really nice touches to the event, like Sangeeta from SansArt, who is doing the painting. I think it is great that Carlene Bender from Contactus Ealing is bringing in different businesses to give the event a unique flavour, and make the event an interesting and a fun one, so it has been a good morning and good afternoon."
'This has been really good for us'
Husband and wife team, Taran and Mindi Panesar, attended the event to promote their businesses Super Duper Inflatables and Happy Faces by Mindi.
"We offer party package for all occasions. We do face painting, balloon modelling, bouncy castle hire, balloon decorations and much more," said Mindi. "The reason that we are here is that we want to give back to the community in Southall because we were brought up in Southall and I think it is time to showcase what we can do.
"It was really good to network with people. I met some really nice businesses and put a name to a face, it's always good to interact physically rather than just online, so this has been really good for us."
Taran added: "It has been our first time being at the exhibition and from today's experience we will definitely be back."
Missed it or want to find out more?
Contactus Ealing will be hosting a 'Post-Southall Biz Expo Zoom Meet-up' on Friday, 15 July, between 6-7pm. The meetup is another networking opportunity for those who were unable to attend the in-person event and it will provide an opportunity for attendees to share any follow-up successes as well as any feedback about the event for future planning. Email info@contactusealing.co.uk to register for the meet-up.
You can also sign-up to Ealing Council's business email for more information on events and opportunities for businesses in the borough. Visit the email registration page and select 'Information for businesses'.