An impressive nine out of every 10 of our borough's schools are now rated as 'Good' or 'Outstanding' by Ofsted, demonstrating how high standards have been kept despite the challenges of the past couple of years.
Ofsted inspections resumed last summer after being interrupted by the pandemic, with eight of our schools being visited. Another two were visited before the summer. The latest figures now show 97% of council-run schools are being given one of the top rankings, and a still impressive 94% of them when the other types of state-funded schools are included. Pupils at both our primary and secondary schools are also getting scores above the national average.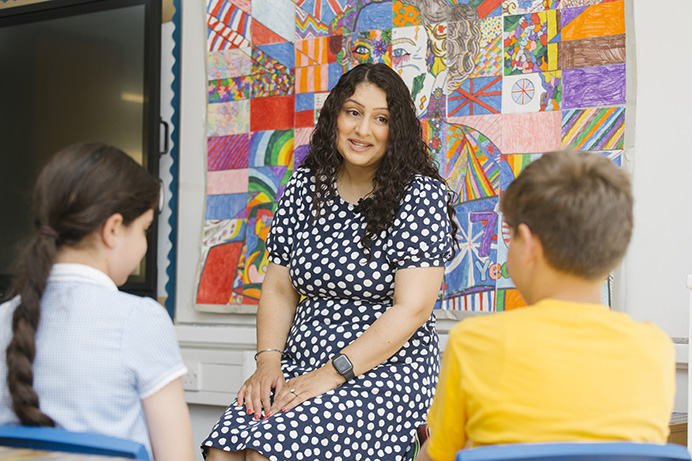 At GCSE level, the 2021 results were the best ever achieved in Ealing despite the disruptions caused to education by COVID-19. And, those of our pupils leaving secondary school are more likely to go on to further education than the national average.
The impressive statistics continue in primary schools, with high averages scored in reading, writing and maths.
'Incredibly proud'
"I am incredibly proud of the hard work our schools have achieved to get their impressive Ofsted ratings," said Councillor Kamaljit Nagpal, Ealing Council's cabinet member for a fairer start. "It was a key pledge of the council to improve standards because we believe every child deserves a fair start in life. Now, we will work on maintaining and building on this success."
Councillor Nagpal recently visited some of the schools that were inspected this year – including Wolf Fields Primary in Southall, to celebrate the school's impressive Ofsted rating that saw the school move from 'Requires Improvement' to 'Good'.
A focus on essential skills was a key part of this turnaround, but headteacher Simone Neil said there was also a transformation of the culture, not just educational standards. She said: "An essential aspect of the overall success is the high level of personal care centred around children and their families. The children understand that Wolf Fields is their school, that their voice is important, and that staff are there to help them achieve their very best."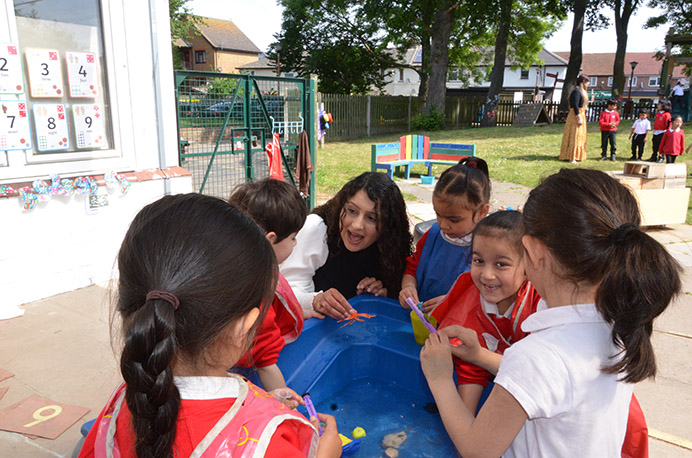 At Oldfield Primary in Greenford, another school visited by Councillor Nagpal, headteacher James McCormack told her he was 'delighted' with its Ofsted rating of 'Good' awarded in March. He added: "The main thing that got us ready was really revamping our curriculum, making sure that it was relevant for the children of Ealing."
You can watch a video about the visit to Oldfield Primary above.
'Terrific examples'
"I was impressed by what I saw and was told at both schools," said Councillor Nagpal. "They are both terrific examples to everyone of what can be achieved for our children. I look forward to seeing our schools build on this success – giving all pupils the best start in life."
'Deserves enormous respect'
Council leader Peter Mason added: "It was uplifting to discover, not long before the new school term began, that an extraordinary number of our schools have had Ofsted ratings of 'good' or 'outstanding' – the top two classifications. It
is quite an achievement, against the backdrop of the pandemic, and deserves enormous respect.
"A fairer start for our children is a cornerstone of our vision for the borough – and good schools, local to all pupils, is critical to that."