Have you entered this year's Ealing Half Marathon in September? If so, training plans have been prepared for you – whatever your ability level. The organisers are also calling on residents to join the ranks of the race day volunteers who have helped make the event such a popular staple of the local calendar.
From today (4 July), there are 12 weeks to go until the 10th anniversary Ealing Half on 25 September. That is the perfect period for a training plan to get you ready for the big day. Even if you are not taking part this year, but are someone who enjoys running, why not give it a go anyway?
On the Ealing Half Marathon website, there is now a plan suitable for all abilities, whether you are a half marathon novice (but you can already run a non-stop 5k run), an intermediate, or an experienced runner. There are also details of organised group runs on the course, led by the Ealing Eagles Running Club.
Volunteering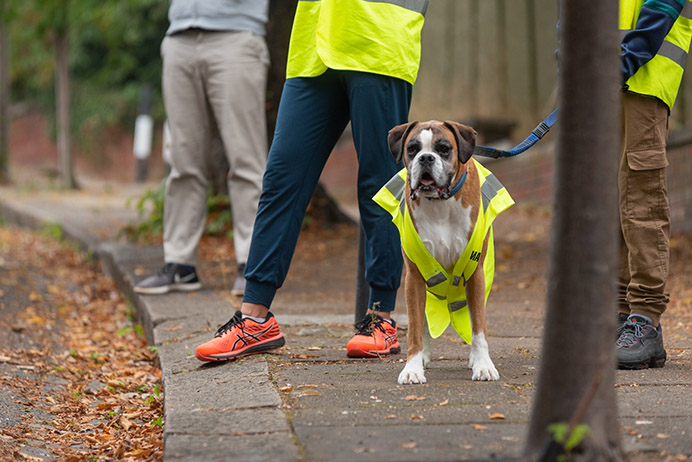 You do not have to be a runner to enjoy what has become one of Ealing's biggest events of the year since it was launched 10 years ago in 2012 with support from Ealing Council – and then grew and grew and won the accolade of the Number One Best Half Marathon three years in a row at The Running Awards.
Last year, hundreds of volunteers got involved and helped the runners and thousands of spectators have a great time. A team of around 700 local people will be put together this year – from running the race village in Lammas Park, to guiding the runners along the route on the town's roads.
And you could be among the team. By signing up as a volunteer, as well as being at the heart of the event on the day and meeting new people, you would receive a breakfast roll, drink and a free race place for the 2023 Ealing Half Marathon.
This year's dates are:
Ealing Mini Mile Saturday 24 September
Ealing Half Marathon Sunday 25 September
Find out more about how to get involved, and what you would need to do, on the Ealing Half Marathon website.