Ealing Council's trading standards team have received national recognition for its efforts in preventing unsafe and counterfeit consumer products from entering the retail market.
The team was Highly Commended by the Anti-Counterfeiting Group (ACG) in the 'Departmental Award for Excellence' at the annual Chartered Trading Standards Institute (CTSI) conference held in Bristol last week.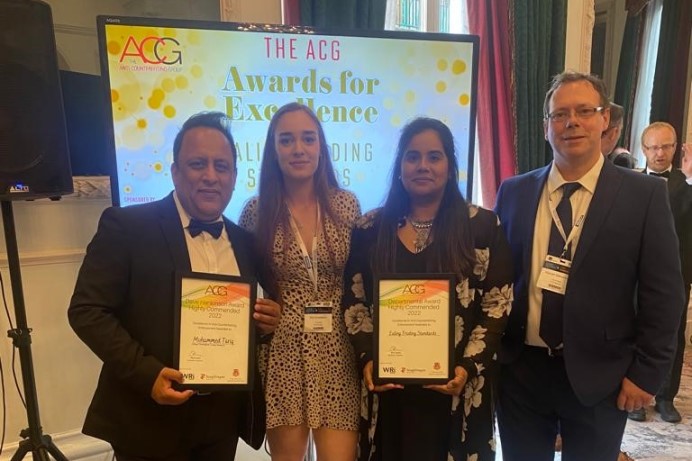 The high-profile event enables trading standards professionals from across the UK to convene to celebrate and share their expertise as part of the industry's ongoing drive to identify and remove dangerous and illegal goods.
The ACG is a not-for-profit trade association founded in 1980 that works with UK, EU and international law enforcement agencies and is recognised as one of the world's leading specialists in the right against the growing global trade in counterfeit products.
Mohammed Tariq, one of Ealing's senior trading standards officers was also presented with the highly commended 'Dave Hankinson Memorial Award for Individual Excellence' in recognition of his specific contributions to anti-counterfeiting enforcement work last year.
Councillor Bassam Mahfouz, Ealing Council's cabinet member for decent living incomes said: "This is another fantastic accolade for our trading standards team and is recognition of our ongoing efforts in preventing counterfeit goods from flooding Ealing's economy.
"We know that counterfeiting often funds organised crime groups, modern day slavery and child labour. These illegal goods – such as fake cigarettes, alcohol and electronic products – have also not been subjected to rigorous safety tests, which means they can also be dangerous to consumers who think they are simply grabbing a bargain.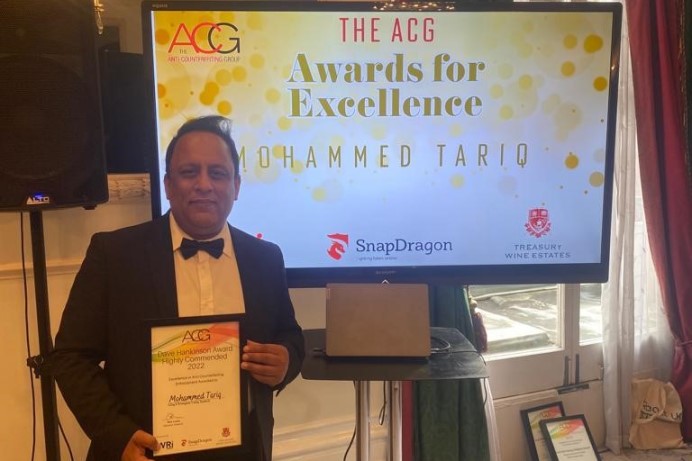 "Ealing trading standards work incredibly hard to protect our residents from such criminality and support our honest businesses to continue trading fairly. The government needs to recognise that fines raised from this hard work needs to come back to local councils so we can support those good, honest businesses thrive.
"Make no mistake, we are determined to crackdown on traders who import and sell counterfeit products and we will use whatever means necessary to stop the sale of fake goods across our borough."
ACG director general, Phil Lewis congratulated the winners stating that "The Annual ACG awards recognise the response made by our precious enforcement services, which are combating the growing threats from counterfeiting on a day-to-day basis, despite competing priorities and constrained resources."