"I can now do things on my own that were impossible to do before," said Perivale resident Gren Garrett, thanking Ealing Council's adaptations service for modifying his home to help him cope with his illness.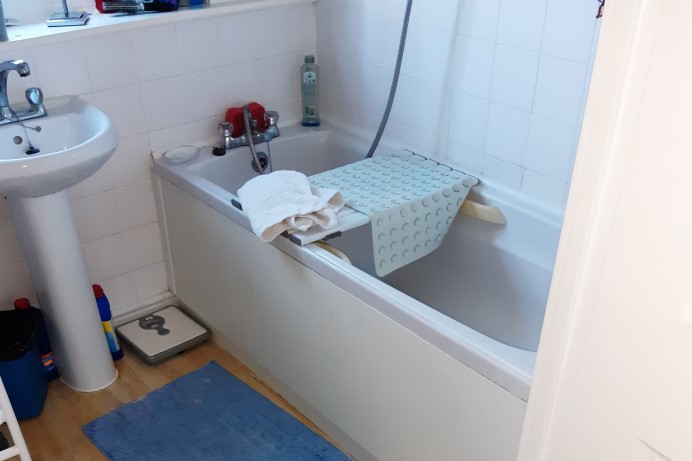 The 73-year-old suffers with mobility problems, which stem from Parkinson's disease, and had experienced difficulties in using the bathroom in his ground floor flat on the Medway estate.
Mr Garrett, who has lived in his home for 23 years, was assessed by social services' occupational therapy team, after being discharged from hospital. He was referred to the council's adaptations team, which visited him in his home to consider what changes could be made that would enable him to remain safe and living independently there with his wife.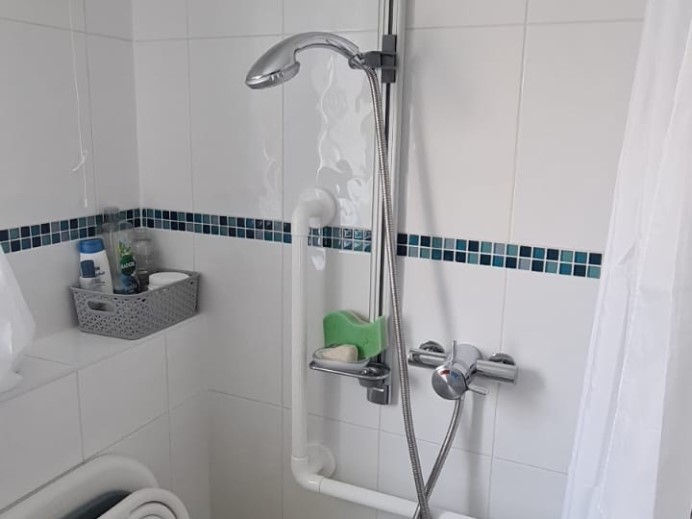 The former teacher said that he struggled to get in and out of the shower and use the toilet facilities without his wife's help.
Mobility issues
Using money from its Better Care Fund, the council installed a new level access shower and a Clos-o-mat toilet, which combines a conventional WC with integrated washing and drying facilities. The team also added a new wash basin and completely renovated his bathroom.
"My mobility problems meant that I really struggled to get out of the bath, even though I had my wife supporting me," said Mr Garrett.
"Anyone who lives with Parkinson's disease will understand what that means. It really affected my confidence, but I'm so pleased with the work that's been carried out".
"It means that I'm now less dependent on others and my confidence has increased".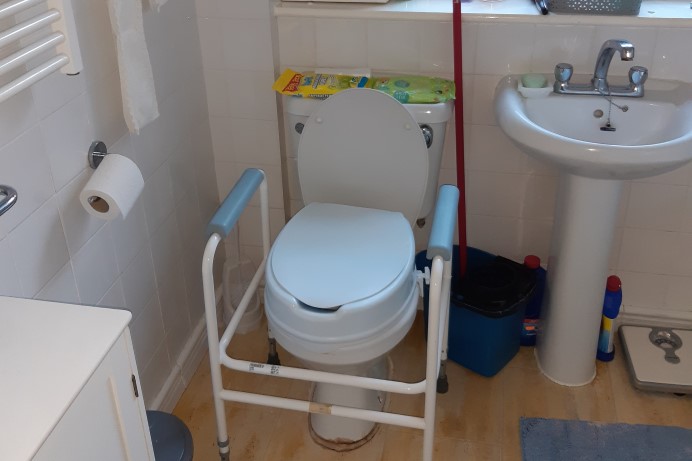 "Fantastic standard of work"
"The standard of the work has been terrific. The contractor, John, came at the exact time every day and left no mess."
His wife, Theresa said: "I've seen a massive change in Gren's demeanour. I now no longer have to worry about him using the bathroom on his own and it's given him greater freedom and more independence."
Councillor Lauren Wall, the council's cabinet member for genuinely affordable homes, visited Mr Garrett earlier this week and said: "I'm really pleased that Mr Garrett has benefited from Ealing's adaption service.
Helping residents to live independently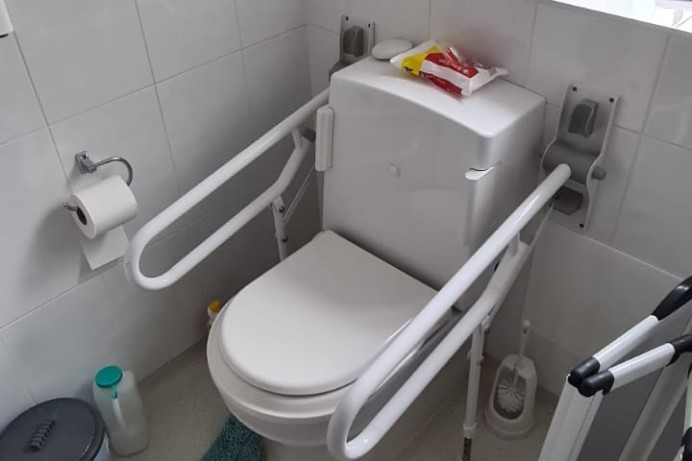 "As well as delivering thousands of new genuinely homes affordable homes to let, we have also fulfilled our pledge to invest millions in the borough's existing housing stock. That includes a multi-million pound commitment to adaptations which support disabled residents to continue live independently in their own homes."
"I'm so grateful to Ealing Council," said Mr Garrett "and hope that others can benefit from this service too."
If you would like to find out if your home is eligible for a Disabled Facilities Grant, please contact Ealing Council's social services by calling 020 8825 8000.