'Electric wallpaper' using pioneering infra-red technology is being fitted in council homes in Greenford – promising an amazing ability to slash energy bills and carbon emissions.
Ealing Council is running a pilot scheme with energy company NexGen Heating to replace the gas heating in 25 homes with special, warmth-emitting panelling on the ceilings.
If it proves as successful at reducing bills and increasing energy efficiency as expected, it could be added to council homes (and beyond) on a far wider scale.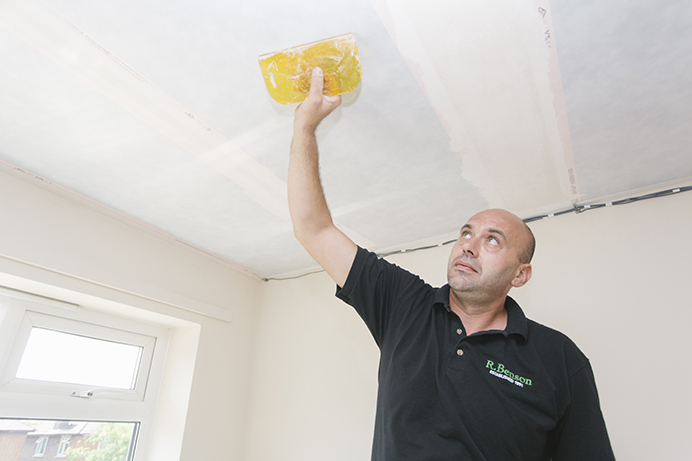 It is one of several electric heating options being trialled by the council as it moves towards greener buildings and the end of gas boilers being installed, or replaced, in its homes from 2023. Another example is the Energiesprong project in South Ealing, where 44 homes are having air source heat pumps installed.
What is this new kind of electric heating?
It harnesses two types of cutting-edge technology to make it feel as if you are sitting in the warm glow of the sun's rays, in your own home.
It can be flipped on and off in specific rooms, like a light switch, providing instant heat. So, unlike traditional heating, it does not have to be on throughout the whole house. It can be turned on in the rooms where you are – thus further saving energy and money.
David Leabeater, business development director at NexGen, explained: "Firstly, the panels are made of a wonder-material called graphene, which is a Nobel Prize recognised type of carbon, invented and produced in the UK, which is ideal for converting electricity into heat.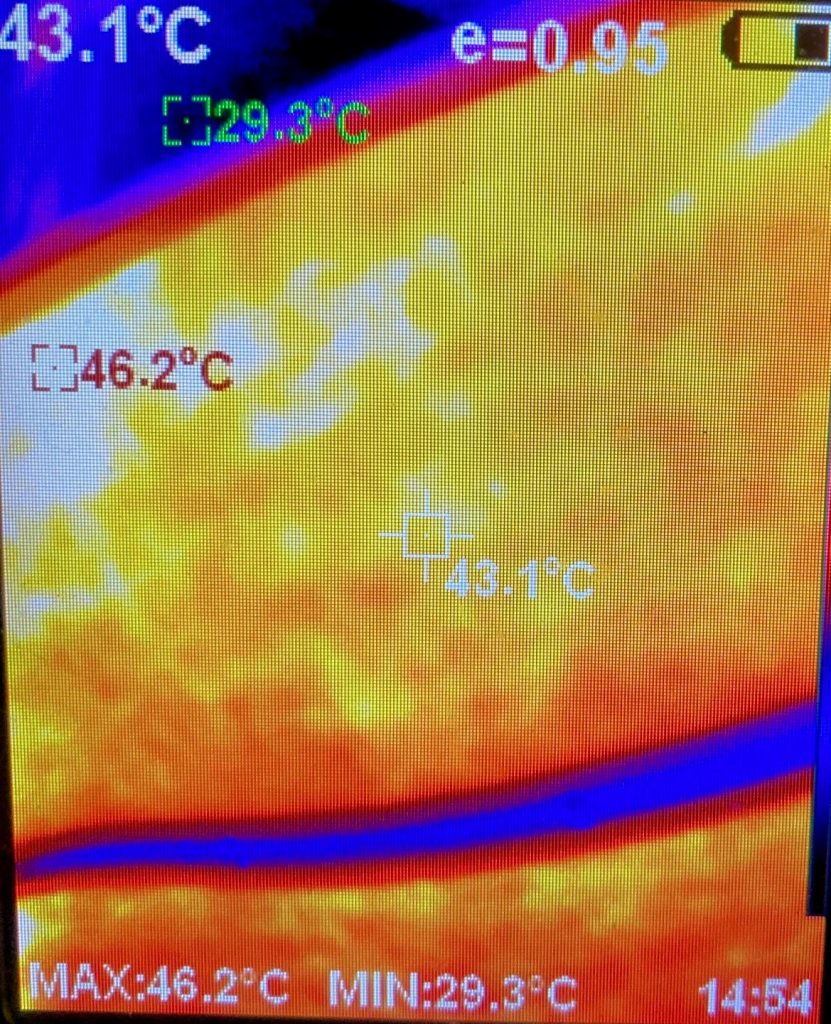 "Secondly, the infra-red technology – the panels emit this in the form of direct heat. It is essentially light, but being infra-red it has a heating effect, it is literally the warmth you feel when you are sitting out in the sun. We are looking at a highly efficient way of heating homes – not to mention being a cleaner and cheaper alternative to a gas boiler."
NexGen is as thin as wallpaper and is designed to be installed just as easily, typically on ceilings. Installation is intended to be simple and flexible – it could potentially be fitted by decorators in the future – and the technology has a very long lifespan. It can be painted or papered over and has such a low electric voltage, but such resilience, that you could even hit a nail through it and not notice.
David continued: "The heating from this technology is pretty instant and can be adapted so you can heat specific rooms, or even just part of rooms such as your desk or above the sofa. You can avoid wasting energy and money unnecessarily heating other parts of the home."
Offering hope for the future
NexGen heating is at its best when it is used in conjunction with solar panels and smart batteries, and this combination can result in near net zero carbon emissions – and at a far lower cost than traditional heating.
There are already a number of initiatives offering solar technology for local homes and there is real potential to offer this kind of joined-up approach to cheaper and greener heating in the future.
David added: "Ealing already has a lot of properties with solar technology so the potential here is great. A home could utilise solar panels in the day and switch to a smart battery overnight – it is a great alternative to using gas.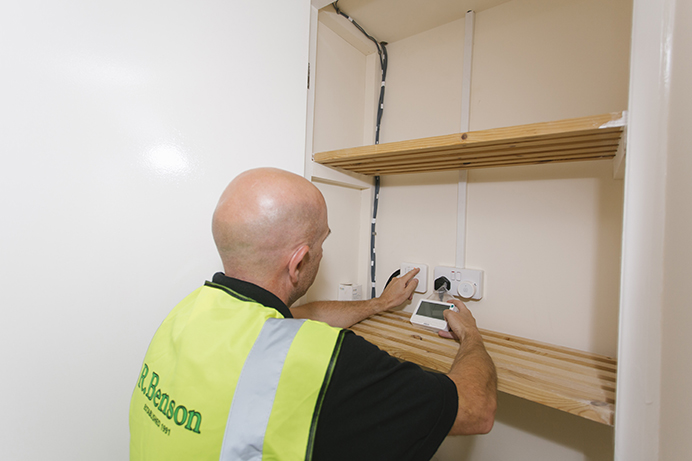 "We are working with the council and a number of local households to investigate and move towards increasing the use of this technology at scale.
"We want local people to buy into the many benefits as the concept becomes more popular – after all, it can cost half the price of some traditional methods of heating."
'We have to be bold'
Gas heating in homes is one of the UK's largest contributors of the harmful carbon emissions damaging our environment. And tackling fuel poverty and the rise in energy bills is also critical. The different electric technologies being trialled by the council might provide some answers to both of these challenges.
Councillor Deirdre Costigan, the council's cabinet member for climate action, said: "Gas heating causes around a fifth of the UK's harmful emissions, so it simply cannot be ignored. We have committed to stopping installing, or replacing, gas boilers in our council homes by 2023 and, to do that, we have to be bold and look at different ways of securing cheap, efficient and environmentally friendly energy.
"In this cost-of-living crisis, we are doing everything possible to help local people save on their bills, as well as supporting this important transition to greener forms of energy as part of the council's commitment to reaching net zero on carbon emissions by 2030. And NexGen can seemingly tick a lot of boxes on both fronts, so I look forward to seeing how it performs in the trial.
"Hopefully, we will see some real success over the course of the pilot scheme and we can introduce it on a wider scale."