Ealing Council's work to regenerate the Copley Close estate in Hanwell has been recognised with two more national awards.
The old Copley Close estate is being transformed into a high-quality, refreshed neighbourhood with a range of affordable, sustainable homes – many of which are available as social lets.
The Copley team took first prize in two top industry schemes:
Best Starter Home Scheme at the What House? Awards 2021. The 'Oscars' of the housebuilding honours calendar, the What House? Awards recognise the very best new homes in the UK. The judging panel were particularly impressed by the exceptional quality, design and added value being delivered at Central Square.
Affordable Housing Provider of the Year at The First Time Buyer Readers' Awards 2021, which recognised that regeneration at Copley has created a modern, revitalised neighbourhood with new homes, public spaces and amenities.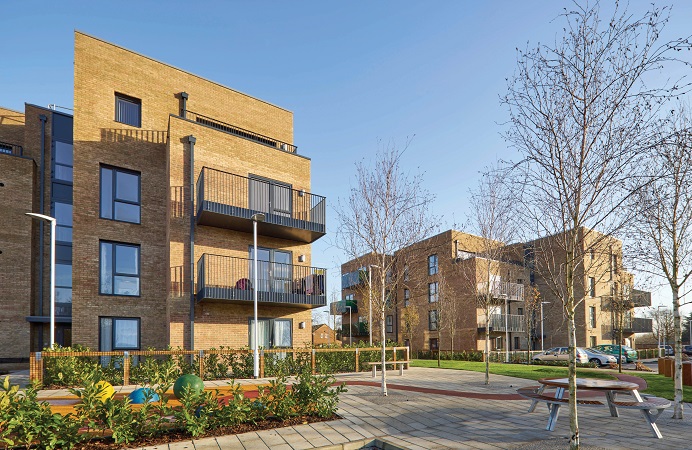 And there's more
The estate was also shortlisted for other prizes over the last year, including:
First Time Buyer Readers' Awards 2022 – Best Apartment for First Time Buyers
First Time Buyer Readers' Awards 2021 – Best Use of Interactive Tools
What House? Awards 2021 – Best Apartment Scheme
Inside Housing Development Awards 2021 – Best Partnership
The Planning Awards 2021 – Partnership Working and Planning for Affordable Housing
London Evening Standard New Homes Awards 2021 – Best First-Time Buyer Home
British Homes Awards 2021 – Affordable Housing
UK Housing Awards 2021 – Housebuilder of the Year
The wins and nominations build on a host of previous wins for the estate.
Copley Close has undergone a remarkable transformation since contractors arrived on site in 2014. Five of seven phases of redevelopment are now complete, with 554 existing socially rented homes refurbished and 279 new homes built. The new homes are a mixture of tenures, including social rent, shared ownership, intermediate rent, and private sale.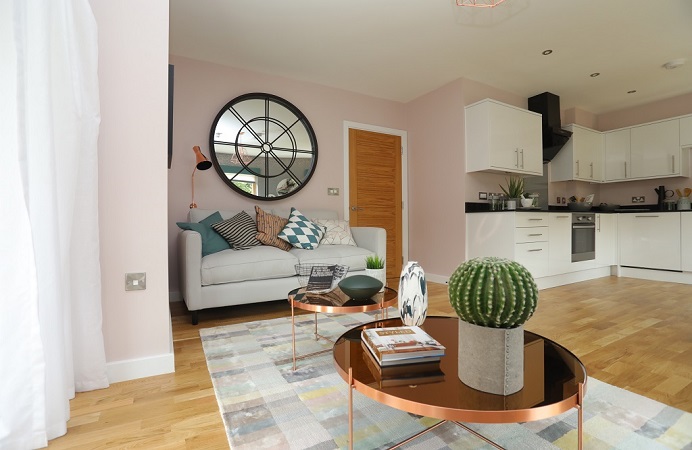 "Genuinely affordable homes for Ealing's residents"
Councillor Lauren Wall, cabinet member for genuinely affordable homes said: "I am delighted that Copley has once again come under the national spotlight for its exceptional work in building genuinely affordable homes for Ealing's residents.
"Our regeneration of the estate will create hundreds of sustainable, energy-efficient homes for local people. All existing residents who want one of the homes at social rent at the new development will be eligible to apply. We are on target to deliver the homes which local people desperately need."
Looking for a new home?
A number of new homes at Copley will soon be available to key workers and other local people at discounted rents, which are 20% cheaper than the open market rate. To find out more, please contact Mercedes Brown on 020 8825 5849 or broadwaylivingrentals@ealing.gov.uk.