A local teenager is giving up his time to help other young people on to the path towards success, via a project called Team Upside.
Sulaiman Iqbal, 19, grew up on the Havelock estate in Southall. After getting outstanding results in his A-levels, he is now in his second year at Jesus College, Cambridge. He credits his success to being guided in the right direction by mentors – and now he wants to do the same for other young people in the borough.
That is why he and some friends have set up Team Upside, which offers free academic and career support to local young people to help them reach their potential.  Together, they now run weekly sessions at Ealing Council's Havelock Community Shop.
Sulaiman told us his story.
Havelock born and bred
"I grew up on the Havelock estate in a single parent household", he said. "I'm really blessed in that my mum always prioritised education and never made me feel anything was unobtainable.
"She always pushed me to do my best. When I was 10 she bought me a textbook and worked with me every day to help me pass the 11 Plus. That meant I gained a place at Slough Grammar School.
But getting into a selective school had its tough moments for Sulaiman.
"The Southall community had been my world up to then, so it was hard to leave every day to go to Slough," he explained. "I became a little disconnected from my surroundings; I was separated from my fellow pupils at my school by both geography and class. I went through a rebellious phase and I was excluded from school a few times. When I was 15 I was very close to being expelled after I made a series of bad decisions.
Guided in the right direction
The turning point came when a teacher who had spotted Sulaiman's potential intervened.
"My history teacher Miss Balani was a real mentor – she guided me in the right direction and instilled belief. She told me I could go on to great things if applied myself, which resonated with me. I became determined to do really well in my A-levels and get into a good university. Getting into Cambridge is something I'm really proud of. Growing up I didn't know anyone at university."
Sulaiman is now passing on his experience to other young people via Team UPside. For three hours every Sunday morning, a team of mentors – all of them students who have beaten the odds to gain a place at a prestigious university – are on hand to pass on practical advice on studying, applying to university and seeking work.
Unlocking potential
"Team UPside is an idea that I had with my friend Amari Drysdale," said Sulaiman. "Our mentors are untapped resources – lots of local young people just don't have access to the info they need to unlock their potential, but we know how things work. We offer guidance to people who perhaps don't have anyone else they can ask.
Practical advice and guidance
"We are all local students who want to give something back. We're from similar backgrounds to the students we're trying to help, so we can relate to the problems we encounter. One of our main goals is to raise aspirations. Our backgrounds meant many of us felt innately unqualified to do well. We're looking to level the playing field a little."
According to Sulaiman, the help Team UPside provides is both strategic and practical.
"We ask our students to do some long-term planning – to think about what they want to do, how they will get there and what their career will look like in 10 years' time. We also offer tangible solutions to any specific problems the students have.
"We offer practical guidance and advice – things like revision timetables and techniques, CV writing workshops, and tuition. Most of all, we hope Team Upside will provide the students and mentors with a long-lasting network they can utilise to help each other throughout their careers.
A bright future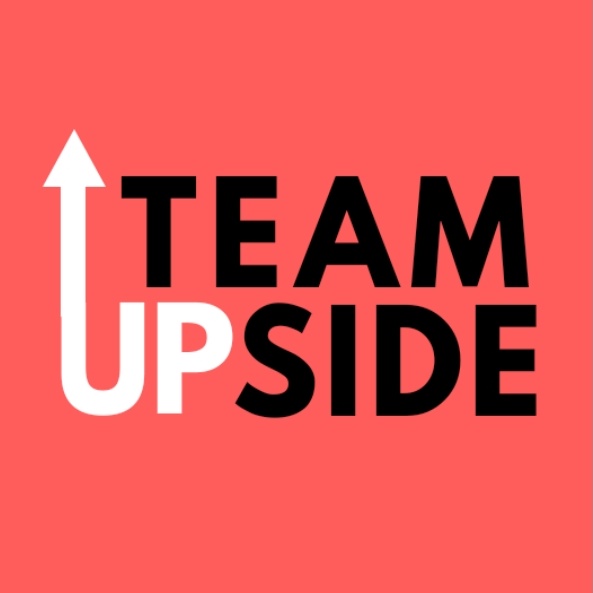 The future looks bright – for both Team UPside and Sulaiman himself.
"When I graduate I'd like to pursue a career in law and maybe politics," he told us. "My personal ambition is to inspire others to do well. We hope Team UPside will grow and benefit as many people as possible. It would be great to create a network of similar clubs across London."
You can find out how to join Team UPside on Instagram: @teamupside and Twitter: @Team_Upside