Local author Arti Manani is giving away 3 copies of her new book, If They Knew, in this exclusive Around Ealing competition.
Arti grew up in Greenford and, after university, she went on to forge a career in copywriting and marketing before taking a career break in 2019 to focus on her childhood dream of publishing her fiction novels.
Her debut domestic thriller novel, The Colours of Denial was published in 2020, followed by action crime thriller, Seven Sins in the same year. Her latest book was released in August and is available in paperback or as an ebook from Amazon.
'If They Knew'
This thriller, set in Ealing, follows the journey of a woman who is sure that she is being watched while working from home. What unfolds is a suspenseful story of deception, betrayal, and the relentless pursuit of truth, making it a story that will resonate with readers of all backgrounds.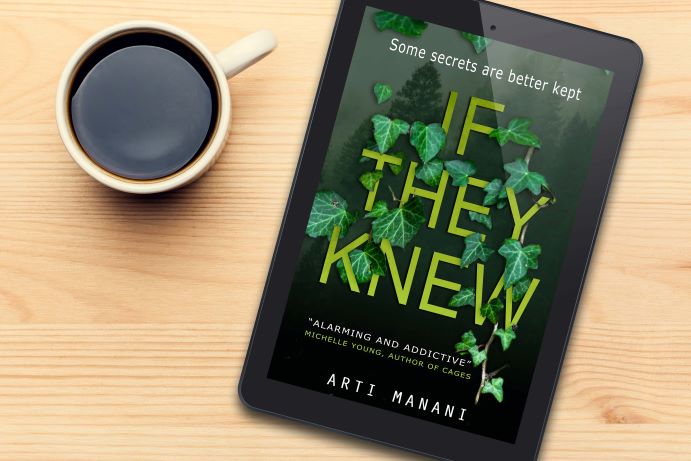 You will recognise some of Arti's local haunts in the book, which were part of her inspiration, including Pitzhanger Manor & Gallery (PMG) and Walpole Park.
Hidden gems
Arti said: "I love architecture, beautiful grounds and buildings and I think there are many gorgeous places and hidden gems around Ealing. When I was in year 7, one of my drawings was showcased in the PM gallery – It was a bowl of fruit. That was the first time I entered the gallery, and it kind of just stuck with me."
There is also reference to Ealing Broadway, which Arti said was her go-to shopping location when she was younger, and the first place she went with friends when they were old enough to venture out on their own.
Arti is currently auditioning voice-over artists for the audible version of If They Knew.
WIN
To be in with a chance of winning, you will first need to sign up to Arti's Thriller Seeker Newsletter via her website, artimanani.com and then answer the following question.
Question: When was If They Knew published?
Email your entry to aroundealing@ealing.gov.uk by 11.59pm on Wednesday 15 November. Please add 'ARTI WIN' in the subject line of your entry email to make sure your entry is in with a chance. Make sure you use the same email address that you use to sign up to Arti Manani's newsletter via the author's website, or your entry will be disqualified.
After the deadline, the 3 winners will be drawn out at random.
Only winners will be contacted, and will be notified by Friday 17 November. (UK postage only).