"It is a good way of helping families that really need a break and for keeping the children occupied and entertained," said one parent whose children attend Ealing Council's Holiday Activity and Food programme (HAF).
Three of Nosheen Zarait's children go to HAF clubs, and she continued: "They are happy there and they enjoy the activities and getting involved and showing me what they have made."
The HAF programme was launched in April 2021 and provides a free programme of out-of-school activities in the Easter, summer and Christmas school holidays. Children and young people in receipt of benefits-related free school meals are able to go along and participate in a wide range of fun activities and also receive a nutritious meal.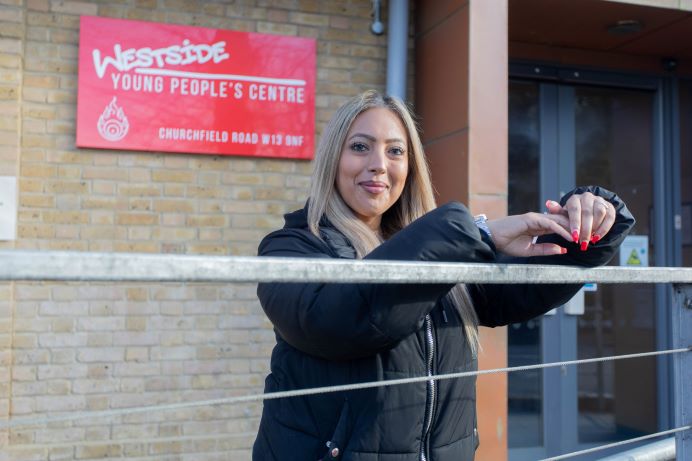 The Zarait family lives in Greenford and Nosheen's two sons, nine and 10, and 14-year-old daughter, all go to the clubs regularly.
She added: "The social side is important, and they meet new people and friends. It was easy to register."
'Very understanding'
Another Greenford resident, Selina Eshun, said the scheme is a valuable resource for her two children. One has special educational needs, and the other has food allergies, asthma and Crohn's disease. The children have both enjoyed canoeing, go-karting and group activities as part of the HAF activity programme.
Selina said: "There are clubs all over the borough and the staff are great. We travelled to Northolt for the HAF swimming club and my daughter learned to swim in that week. It was a massive boost to her confidence and she came away with a new skill.
"The clubs are very understanding to my children's needs. It is amazing for a disabled child to be able to attend the same club as a sibling, and not have to do more than one drop-off. You can also choose the centre and days you want to go, and work around the needs of your family."
Fun things to do
Ealing parent Claire Cox's daughter, Scarlet, 6, enjoys the clubs and taking part in the various sports and arts and crafts. Scarlet has also participated in cooking activities, including making pasta and chicken curry.
"Scarlet wants to be a footballer," said Claire. "She wants to be like Saka. She also likes the science experiments and making slime and gloop."
As a result of the programme, Scarlet now attends a local football club every Saturday and has joined the girls' team.
Safe and friendly
Councillor Kamaljit Nagpal, the council's cabinet member for a fairer start, said: "We have received a great deal of positive feedback about HAF from parents, carers and young people and I'm really pleased that we can offer this support to so many families. It's a place where friendships are made and somewhere that adult know their children are safe and looked after – and having a great time."
Interested?
HAF will next be running in the Easter school holidays in April. Find out all you need to know on the HAF pages of the online Family Services Directory