Environmentally-aware pupils were excited to learn their school is getting new solar panels as part of the borough's goal of reaching net zero carbon by 2030.
The project at Grange Primary School in Church Gardens, Ealing, will supply clean energy from the sun as well as provide a handy educational tool – and save the school money. It will extend and update an existing array of panels it has had for five years.
Sixteen schools and children's centres have signed up to have solar panels and other energy efficiency work done in recent years, as part of a programme organised by Ealing Transition and School's Energy Co-operative, and actively supported and part-funded by Ealing Council and the Greater London Authority's London Community Energy Fund.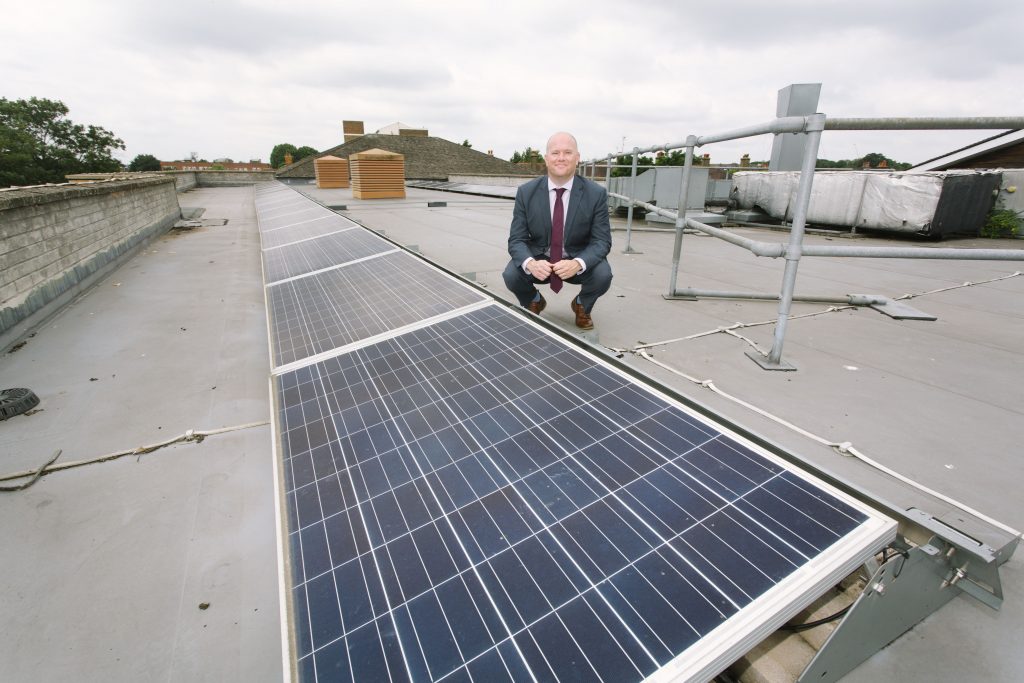 'GOOD NEWS STORY'
Reverend Steve Paynter, school governor at Grange, said the panels, which capture and store energy from sun rays, were a 'good news story for a number of reasons'. He said: "The first and obvious reason for installing the solar panels is because it will be the 800 plus children of Grange School, along with their whole generation, who will face the very worst effects of a global climate in serious breakdown – if the world does not respond now to the challenge to stabilise greenhouse gas emissions and start to bring them down.
"Secondly, it will, over the long term, help the school reduce its expenditure on electrical power which, in turn, will free-up additional funding for more useful educational purposes within the school.
"And, thirdly, solar panels are a great way of helping educate pupils about the reality of climate change and the ways we can transition away from our dependency on fossil fuels."
SUN IS TONNES BETTER
The original solar system at Grange Primary was installed in September 2016. Since then, it has saved nearly three tonnes of carbon dioxide emissions each year. The new system will be more powerful and is expected to produce a lot more electricity each year. Over their lifetimes, the combined effect should save more than 400 tonnes of emissions.
Councillor Deirdre Costigan, the council's cabinet member for climate action, said: "The solar and energy installations in local schools and children's centres are all contributing to the fight against climate change but, together, they are also saving about £15,000 each year on their electricity bills.
"Grange school and the others involved are leading the way when it comes to taking steps to fight climate change. I'm so impressed by the commitment from pupils and staff who know that we need to make changes now to avoid catastrophe later. They're a real inspiration to the rest of us."
WANT TO GO SOLAR AT HOME?
Solar Together, a collective buying scheme to help Londoners buy solar panels for their homes, is also supported by Ealing Council. You can find out more details, and also register interest, on the Solar Together website.