The way our food is grown, sold and delivered has become more important than ever as we look to combat the climate crisis.
This is why the council is launching a partnership with residents, communities, volunteers and businesses to support food growing, locally sourced produce and the reduction of food miles.
Sadly, the way much of the world's food is produced is threatening our environment, biodiversity and ecosystems, as well as hastening the damaging effects of climate crisis.
These often intensive methods also contribute to the outpouring of harmful emissions, which are so dangerous for the future of the planet.
Drastically reducing these emissions, which are produced by burning fossil fuels, is known as becoming carbon neutral or achieving 'net zero' and Ealing is aiming for this by 2030.
Luckily, growing and buying produce locally is a great way to support the local economy, provide opportunities to improve health and well-being and reduce harmful emissions created from air freighting fresh produce.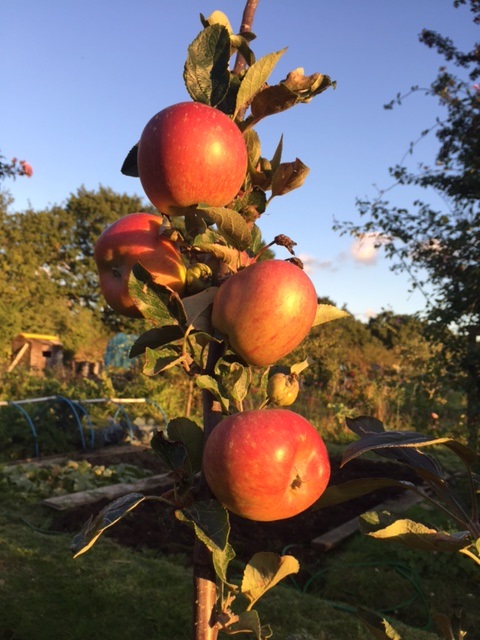 Eating fresh grown food also means choosing alternatives to processed food that can be energy intensive to produce and often reduces the nutritional value.
The council's food partnership will provide a platform for collaboration with the local community to help establish a more sustainable food system in the borough.
The partnership focuses on how we can reduce harmful emissions caused by higher food milage and increasing opportunities for people of all ages to enjoy healthy, seasonal, local and sustainable food.
Residents, organisations and businesses across the borough are encouraged to get involved with shaping this developing food partnership. The council will provide further updates over the summer as these plans take shape.
If you are interested in contributing to the creation of Ealing's food partnership, contact the council's Climate Action and Sustainability team via email at: climateaction@ealing.gov.uk.
Food waste recycling fights climate crisis
Residents are urged to help to fight climate change by utilising their food waste bins wherever possible to recycle leftovers.
It is easy to use – you just line your kitchen caddy with a biodegradable liner (or you could use newspaper) and pop any fruit or vegetable peelings, mouldy bread and cheese, egg shells, scrapings from your plate, used tea bags and coffee grounds into the kitchen caddy.
Food waste gets taken to an anaerobic digestion plant and is turned into electricity to heat our homes and nutrient rich fertiliser for farmers to grow more food.
If you did not put it in the food waste bin, it would end up in the black refuse bin and then dumped in landfill – where it creates methane gases which are really harmful for the environment.