At this time of year many people are tidying up their gardens and preparing for winter. But what do you do with all the cuttings and trimmings? You could sign up for the council's garden waste collection or get a discounted compost bin. Or you could even do both.
Compost is a great way to deal with your garden waste for two reasons. Firstly it's a great, natural and environmentally-friendly option to get rid of your garden waste. Secondly at the end of the composting process, gardeners get handy, home-made fertiliser to help their plants and flowers grow.
Because it is so packed full of nutrients, compost can be used to feed plants, improve soil texture and help your garden retain moisture in dry weather conditions.
You can make compost in your garden by using a discounted compost bin or a wormery. Compost bins are priced from £17.98 for Ealing residents from www.ealing.getcomposting.com
The bin is delivered to your home and comes with a handy guide on how to use it.
You might be surprised by just how many items you can compost. As well as garden waste and uncooked food waste, you can compost shredded cardboard, paper and newspaper – and a lot more.
At least 30% of the average household bin can be composted. There are many everyday waste items from your home and garden that can be added.
Councillor Bassam Mahfouz, the council's cabinet member for transport, leisure and environment said: "Composting is a great way to recycle at home using garden waste, and some of your food waste, and it can be really rewarding. At that price, it's worth giving it a go."
DISCOUNTED GARDEN WASTE COLLECTION OFFER
The council is currently offering a half‑year discount for residents its garden waste service. It is now just £57.50 for a six month subscription and just £45 for those over 65 or in receipt of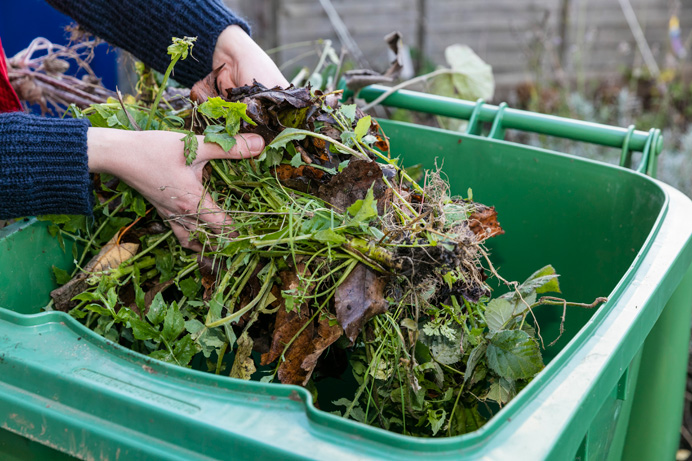 means tested benefits. You can pay up-front or by direct debit. If you are a new subscriber, you can start by filling in information at www.ealing.gov.uk/gardenwaste or by calling customer services on 020 8825 6000.
Councillor Mahfouz added: "The special discounted offer of a six-month subscription represents brilliant value – particularly if you share with a neighbour to share the cost."
Visit www.ealing.gov.uk/recycling for more information.