Commuters can now travel between the borough and central London on the Elizabeth Line without having to change at Paddington.
The news marks the next stage of the Crossrail project, which has also seen Ealing Council working with Transport for London (TfL) and Network Rail to secure significant enhancements to five stations across the borough.
Councillor Peter Mason, leader of Ealing Council, and councillor Deirdre Costigan, cabinet member for climate action, visited Hanwell Station last week to mark the occasion.
Councillor Mason said: "We are celebrating the next, crucial stage of the Crossrail project – the linking of direct Elizabeth Line services between central London and the east and west of London.
"This, of course includes five stations across our borough – including Hanwell, one of Brunel's stunning originals on the Great Western Railway.
"This direct link joined up on Sunday. It means quicker, far more convenient journeys not only for residents commuting into London, but also for the many people who come to our borough every day to work or visit.
Councillor Costigan continued: "Securing better and faster public transport links is vital as we fight the climate crisis, supporting local people to ditch their cars as much as possible. That is also why we are investing more than £10 million in active travel across Ealing to support local people to choose walking, cycling, scooting and jumping on the train or bus.
"We have also worked with Network Rail and Transport for London to secure much-needed improvements to Acton Main Line, West Ealing, Ealing Broadway, Southall and Hanwell stations, providing step-free access at them all.
"They are used by millions of people each year and serve as vital access points throughout the borough.
"These enhancements focus on the stations and the immediate area around them – they include everything from widened and resurfaced footways, improved layout and greater platform access, to new pedestrian crossings and cycle parking.
"And we're delighted that Haven Green – which was used for the works – will soon be back to its former glory.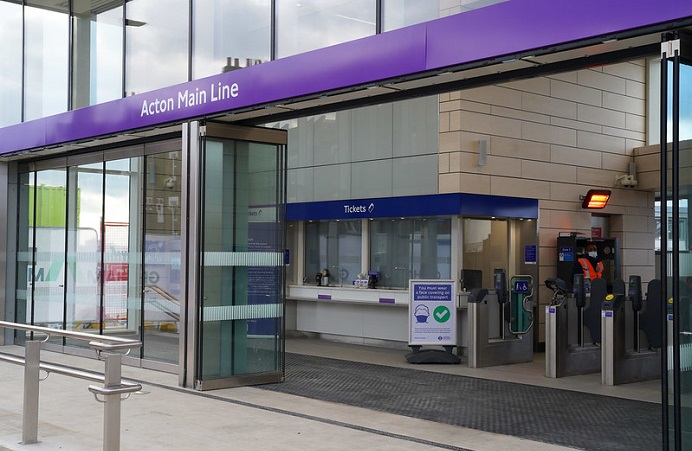 Councillor Mason added: "Ealing is changing – and we want are ensuring that this is change good as we build a better borough long into the future.
"We are ensuring that it's not only a place with superb links to the city's centre, but a destination in its own right.
"A place where people come to visit and stay – whether to enjoy our fantastic parks, cinemas, pubs, restaurants and live venues or for the rapidly expanding opportunities for jobs and business we are securing.
"Crossrail has been a huge success so far and we will continue to work with TfL to secure the best future for local people and our borough."
Plan a trip at the TfL journey planner website.