Don't miss out on an exciting opportunity to check out talented artists on your doorstep this weekend. Park Royal has been chosen as the newest addition to the London Design Festival design districts and its studios will be opening up to the public for exhibitions, pop-up shops, performances and workshops.
The London Design Festival (LDF) is an annual event which is held to celebrate and promote London as the design capital of the world. All this week, the city has been buzzing with hundreds of outdoor installations and exhibitions at various sites across the capital.
Making its debut this year, Park Royal will play host to more than 40 different creative artists from fashion to furniture designers, musicians to filmmakers who will come together to showcase their talent.
As well as timed events, lots of artists and creatives will be opening up their studios between 10am-8pm tomorrow (Friday, 24 September), and 10am-6pm on Saturday and Sunday (25-26 September).
You can find out more about the three-day programme on the Park Royal Design District website.
There is lots more to see on the Park Royal Design District Instagram pages, too.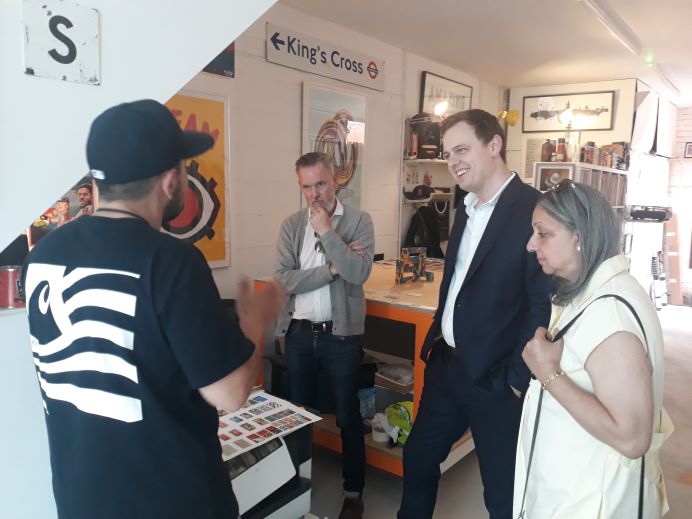 The Park Royal Design District is supported by Ealing Council, City and Docklands, Imperial College London and Old Oak and Park Royal Development Corporation. Located in NW10, the site is already home to a community of artists and fashion designers.
A creative hub
Council leader Peter Mason visited the Park Royal Design District with Councillor Jasbir Anand, cabinet member for thriving communities, to take a look around. They met artist David Samuel (also creative director of RareKind Creative Agency) and Johnny Brewin, creative director of Excelsior Studios.
Councillor Mason said: "It was great to meet some of the business owners at Park Royal.
"These are the kind of good, creative jobs that we want to encourage in the borough. Park Royal is being recognised as a hub for a long heritage of creative industries and it is fitting for it to be included as one of the design districts for this year's London Design Festival."
Each design district has been carefully chosen across the capital to allow visitors the chance to explore the city on foot and discover each district's unique personality and community spirit.
What can you find in Park Royal?
Park Royal is home to the Bill Amberg Studio, an industry leader in bespoke leather products and artisans from the worlds of saddlery, case-making, bookbinding and other forms of fine leathercraft.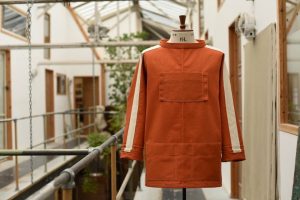 The LDF21 presents a rare chance to see their digital printed leather collection, with designs from Faye Toogood, Yinka Ilori and many more.
Designer Ariane Azzella will be introducing an eclectic collection of luxury, limited edition bags and totes at her design district studio store. For LDF, she will create a pop-up shop in her studio at Excelsior and for a one-of-a-kind festival experience, Ariane will invite visitors to explore her curated archive of tribal treasures and will share the stories and history behind them.
LDF also presents a chance to meet Harrison Baines-Hilton, a Savile Row tailor and fashion designer, as he demonstrates all the steps required for a double jetted pocket, as practised on Savile Row.
To find out more visit the Park Royal Design District website or search #LDF21 on social media.