As the cost-of-living crisis starts to bite, a little-known alternative to high street banks is offering you simple and affordable savings and loans. Residents struggling to get a bank account, or an affordable loan, can join the Hillingdon Credit Union
The union (soon to be renamed the London Community Bank) has been trading for 31 years and is not-for-profit. It is based at Hillingdon Council but serves people living in our borough, and beyond, too.
Last year, it approved 2,200 loans, with monthly interest rates starting from as low as 1% and no early repayment charges. They also come with free life cover up to the age of 69.
And, unlike most high street banks, it has products especially designed for people with a poor credit rating or who need to borrow just a small amount. This includes single parent families who are unemployed.
More than a million people in the UK are members of credit unions, but many do not realise they are available.
The union is for everyone
Steve Allen is the credit union's business manager. He said: "If you don't have a bank account, or you have one that doesn't allow direct debits, you automatically pay more for some services, and others you're not allowed to have. Lots of businesses won't take cash these days and if you have a poor credit rating, banks don't want your account.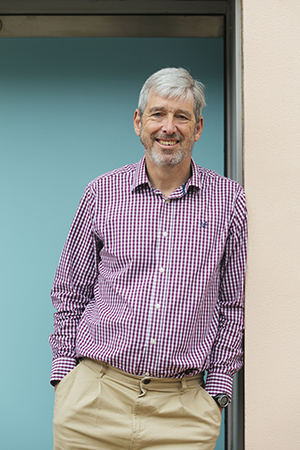 "High-street banks won't lend for less than £1,000 on a loan. So, if you need to borrow, say, £400 to buy a new washing machine or school uniform, some people are forced to turn to pay day loan companies and are paying massive interest rates. It's a downward spiral."
'We keep it simple'
"The credit union is trying to stop that happening," continued Steve. "But also to provide good services to people with jobs and who have money, too. I worked in the financial sector for many years, and the basic rule is that the more complicated the product, the more profit there is in it. That's why we keep it simple. None of our staff are on commission and we keep costs as low as possible."
The union offers special child benefit loans and around 80% of its loans are of this type (see Elizabeth's story). It also offers prepaid Visa card for people who cannot get a bank account, junior saver accounts, a Christmas savings club, and much more.
Members' savings are protected by the government's FSCS guarantee.
And, because its not-for-profit, the union can offer interest rates that are better than the average. Everyone with an account is a member and can take advantage of all the benefits that come with that, including expert advice on help available for those on low incomes and how to make your money work for you.
To find out more and to apply for an account, go to the Hillingdon Credit Union website or call 01895 250958.
'I was robbing Peter to pay Paul'
Elizabeth Wright is a single parent of two boys. She joined the union eight years ago on the advice of a friend.
She said: "Even though I was working full time, I found myself robbing Peter to pay Paul. Every month there was just nothing left.
"After my relationship broke down, my bad credit score meant I couldn't go to a high street bank for help, so I was going to Cash Converters to get pay day loans. I was struggling so much, I can't tell you. I wanted to do the best for my kids and show them a good example, but I couldn't.
"I'd never heard of a credit union before, but my friend told me about these loans where they use your child benefit. Your child benefit gets paid into your credit union account. They take some of it to put towards paying off the loan, they put a little bit into a savings account, and you take the rest. It meant that I could take out a small loan at an affordable rate and pay off some of my other debts.
"It was a really pressured situation at the time and it helped so much to know the help was there. It was really easy to apply. I was always treated with respect, and it was good to know that it wasn't about profit for the credit union. It benefits everybody."
Common Sense With Money
Read Steve's new Common Sense With Money column for some money tips (from tomorrow – Monday).