A local project is starting its second year of helping young adults with additional needs grow in confidence and learn the practical skills they need for the world of work.
Project Choice is run by Health Education England. Working with the West London NHS Trust, Ealing Council and local schools, it provides tailored support to 18–24 year-olds with learning difficulties, disabilities or autism, giving them hands-on work experience, alongside classroom study. The end goal of these supported internships is work or university.
Ealing Council is funding placements for local students as part of its Future Ealing programme; giving them the support they need now to live more independent and fulfilling lives.
'I learned new skills'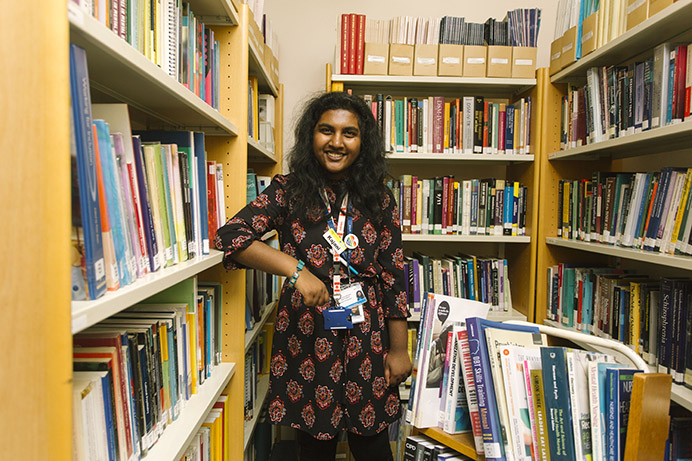 Kajani Ambikaiplan has been working alongside staff in the library at West London NHS Trust's headquarters in Southall. She said: "I felt a bit nervous when they first said about the library. I was nervous to meet the new people, but now I'm happy. I learned new skills."
Aaron Parker is working in administration, also at the trust's headquarters. He said: "I felt quite excited and cheerful when I first started. It wasn't easy, but I just got on with it. I like helping the other staff. People here are respectful and kind and appreciate the help."
When asked what it would mean to them to them to have a job, Kajani said: "Freedom!"
Aaron has something more specific in mind: "If I got a job, I'd get paid and save my wages in a bank. Mostly, I'd be able to sign up for a gym so I could do my exercises."
They are valued. They are wanted
Annette Lafitte is the project co-ordinator and is one of the staff guiding the young people through their journey at Project Choice. It was clear to see the emotion when she talked about her learners.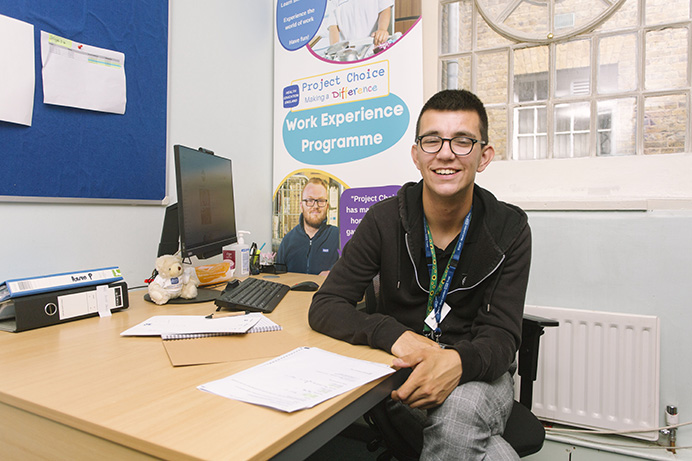 She said: "Imagine a young person with SEND who struggled at school, has gone to college and done course after course and has seen no end. To move to a course focused on employment gives the learners a boost. It gives them a sense that they are valued. That they are wanted. And they are able to do a normal job."
Despite the challenges of the COVID pandemic, five young people from the 2020 intake have graduated, with one moving on to university and another already in work. And the course is already over-subscribed for this September.
Annette continued: "I feel very proud of the learners. It's hard to say goodbye to them at the end and it's hard for them to say goodbye. We become like a family."
Get involved
If you could offer a work placement or a job to a Project Choice learner, email annette.lafitte@hee.nhs.uk
The team offers ongoing support and training to employers.