A pioneering rewilding initiative to bring beavers back to Ealing after more than 400 years is set to be launched in the coming months by the Ealing Wildlife Group (EWG), Ealing Council, Citizen Zoo and Friends of Horsenden Hill.
The project, which is in the process of seeking approval to begin, and is subject to consultation, is set to become a flagship example of rewilding in London.
It will see a ten-hectare site at Paradise Fields in Greenford used as a trial enclosure for beavers, a herbivorous, water-dwelling rodent, native to Britain, but driven to extinction by hunting and persecution.
Beavers act as ecosystem engineers, creating dams which contribute and enhance wetland habitats. Their presence in an area has proven to bring multiple benefits, including cleaner water, carbon storage, flood risk reduction and drought prevention.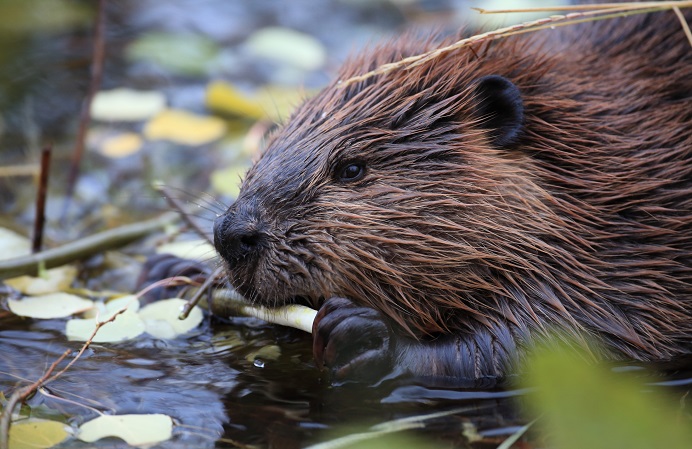 Beaver ponds also provide nurseries for invertebrates, fish and amphibians, while clearings they create benefit wildflowers and attract insects and birds. On a larger-scale their presence can boost an and invigorate nature and biodiversity across a whole area.
A similar story at Paradise Fields, followed by an expanded programme in other locations could potentially help enhance local habitats and wildlife – a vital aim of both the council's climate action strategy and biodiversity action plan.
Last week (22 April), founder of Sean McCormack of the EWG visited Paradise Fields to get a first-hand look at the nature thriving at the site.
He explained to Around Ealing that the rewilding of beavers is about so much more than simply restoring a once-extinct animal to our local ecosystem.
"This project is about exploring the benefits beavers can bring, not only for climate change and carbon capture into wetland environments, but also other benefits for other wildlife species, and benefits for people as well," says Sean.
"Our project is going to investigate how beavers will manage this landscape and improve it for other species of wildlife – for example, we are looking at reintroducing water voles in Ealing – and the presence of beavers can help create the perfect habitat for that, all for free and without the need for extensive land management by people."

'A win-win for beavers and for local people'
The positive impacts of beavers are not limited local wildlife though, as Sean continues: "Beavers are seriously good at flood mitigation, their presence and behaviour create new habitats far better at holding water on the site and could slow down the flow down into the residential areas around Greenford station.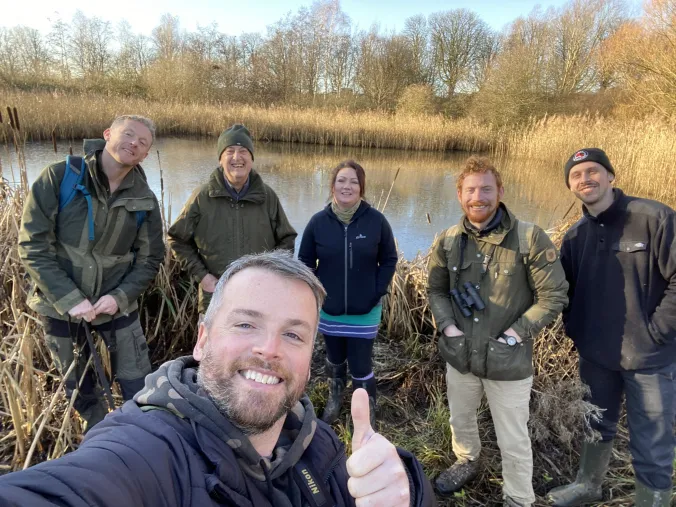 "Some of these local streets have shown that they have a flood risk, so we are hoping that having beavers nearby will bring benefits and reduce flooding in the area – which would be win-win for beavers and for local people.
Paradise Fields was chosen following extensive research by the EWG, supported by experts at the Beaver Trust, a national organisation dedicated supporting the sustainable reintroduction of beavers in suitable sites in the UK.
The project is welcoming feedback of local people and is encouraging anyone with views to get involved in an online consultation, which is currently open.
"We want to explore how local urban communities will engage with these natural ecosystem services and having amazing wildlife, like beavers, on their doorstep.
"We are hoping to show the local community that there is so many great reasons to welcome beavers back to the borough. We want to allay any concerns anyone might have and assure people that it is easy to protect any trees we don't want to be affected by them, and as a herbivore, beavers are also no threat to local fish stocks.
"We want to create an immersive experience that people can come into and see the changes that beavers can bring is a really, really exciting thing for Ealing and for London."
'Genuinely pioneering'
Free living, wild beavers are already as close to London as Medway in Kent to the South and Oxfordshire in the west and across the UK, natural recolonisation is almost an inevitability.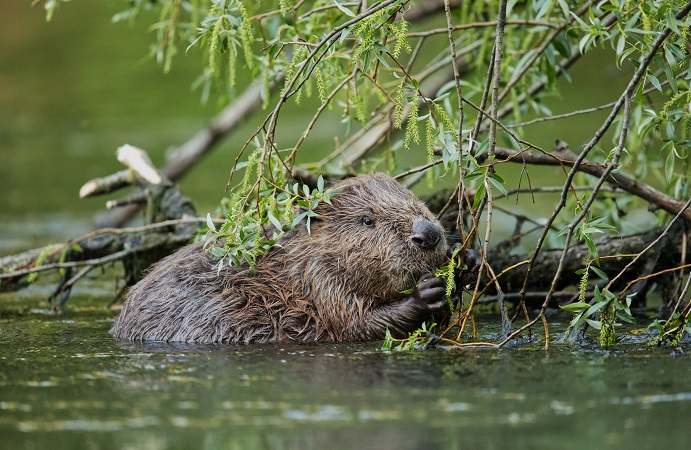 The project in Ealing is genuinely pioneering as it will be a reintroduction of beavers in a genuinely urban environment, as Elliot Newton of Citizen Zoo explains: "It will be transformative and truly challenge Londoner's perceptions in showing how even in a highly urbanised landscape, we can embrace nature and thrive alongside other species.
"Beavers are ecosystem engineers and will help us achieve a vision of a wilder London, and be a symbol for a wilder and more sustainable future. We are thrilled to be working in this collaborative project and are looking forward to bringing beavers back to Ealing."
Studying the impacts of beavers in the urban landscape in an enclosed trial setting at first is very important before wider free-living beaver reintroduction is considered, or before natural recolonisation occurs over the coming years.
The project will continue to work with experts at the Beaver Trust throughout the application process and is consulting with local people. If successful, the first beavers could be on site at Paradise Fields in 2023.