Dedicated support and advice for mums who want to breastfeed their babies is just one of the ways that Ealing is becoming a UNICEF baby-friendly borough.
The UNICEF UK Baby-friendly Initiative is a nation-wide programme. Ealing Council and the Central London Community Healthcare NHS Trust are working together to put in place UNICEF's standards and transform the support given to local families throughout its children's centres and heath visiting services. They want to give babies the best possible start in life and help local parents to build their confidence.
All staff have mandatory training in breastfeeding support meaning they are ready to pick up on any issues or problems. Infant feeding support carried on throughout the COVID-19 pandemic, with one-to-one and virtual appointments. Now that restrictions are lifting, the team is hoping to restart group sessions where mums can meet up and support each other.
'Many mums give up breastfeeding before they're ready'
Aggie Sheriff is a specialist public health nurse and infant feeding lead for Ealing. She said: "Evidence that shows that a lot of new mums give up breastfeeding before they want to. This can lead to feelings of loss of confidence and frustration, and even to low mood or post-natal depression. Our service helps mums to breastfeed for as long as they want.
"Every staff member who works in our team receives mandatory training every year and is well-equipped with the right advice and support to use at every contact with parents. If it's a complex issue, like a tongue tie or reflux, they can be referred to the infant feeding team for extra help."
Many new mums are offered support as part of their routine health visitor appointments, but Aggie is keen to point out that the team is ready to help at any stage. The team can be contacted by email on clcht.breastfeedingsupport@nhs.net or by calling the health visitor duty desk on 020 8102 5888.
She continues: "We get a lot of mums contacting us through our email and I get text messages on my phone. We always have someone on duty to take a call and refer to the infant feeding team. We visit mums across the borough. Be it Chiswick or Southall; we go everywhere."
Many different community languages are spoken across the team, including Polish, Punjabi and Hindi which means that, where possible, parents can be offered help in their first language.
'He's happy, he's healthy, and I am as well'
Leanne, a mum from Northolt, first received help from the infant feeding service when her baby, Troy, was just 15 days old. Troy is now a happy and smiley four-month-old.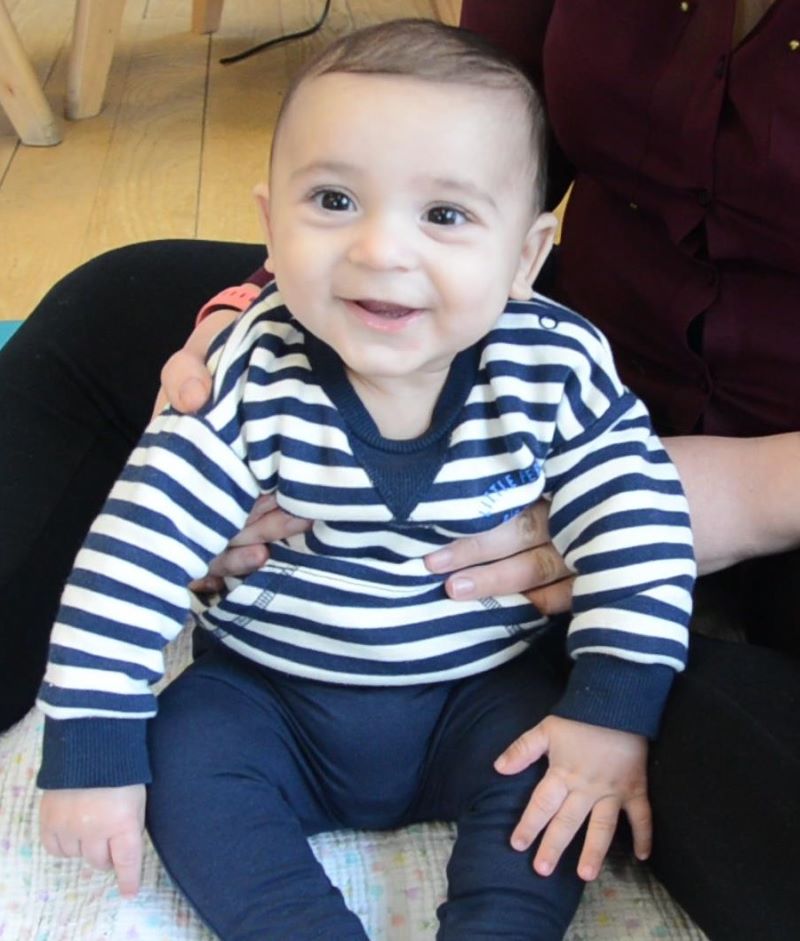 She said: "I found out about the service at our 15-day health visitor check-up. Troy had already had his second tongue-tie cut by then and breastfeeding was really difficult. He wasn't able to latch at all; he was crying. I was having to express, top-up by formula and it was just a very stressful experience.
"With the support of the service, we've got to the point where we're exclusively breastfeeding. He's happy, he's healthy and I'm happy as well. I'm really thankful to the service and I would recommend it to anyone. They're all really friendly and approachable. No question is too much or too silly. They really give you the time and support you as a new mum."
Councillor Kamaljit Kaur Nagpal, cabinet member for a fairer start, said: "We are proud of our UNICEF Baby-Friendly status and the help that Ealing Council and NHS staff have been able to give hundreds of local families. This work is about equipping our staff and NHS colleagues with information and skills so they can give parents more choice and help them to build strong and responsive bonds with their babies.
"I would say to any parent, whether you are new to being a parent or if you are becoming a parent for the second or third time, please get in touch by contact the health visiting team, or by just walking in to any one of our 25 children centres."