The first dedicated parkour facility in the borough was officially opened last week, with lots of local youngsters taking the chance to show off their parkour skills.
Councillor Polly Knewstub, cabinet member for thriving communities, officially opened the Lammas Parkour Park on Friday, 15 September.
Parkour is one of the fastest growing sports activities in the country and featured in action films like Casino Royale and Prince of Persia.
Plenty of young would-be James Bonds – and Jane Bonds – turned out for the official opening to try out their skills, aided by parkour professional trainers.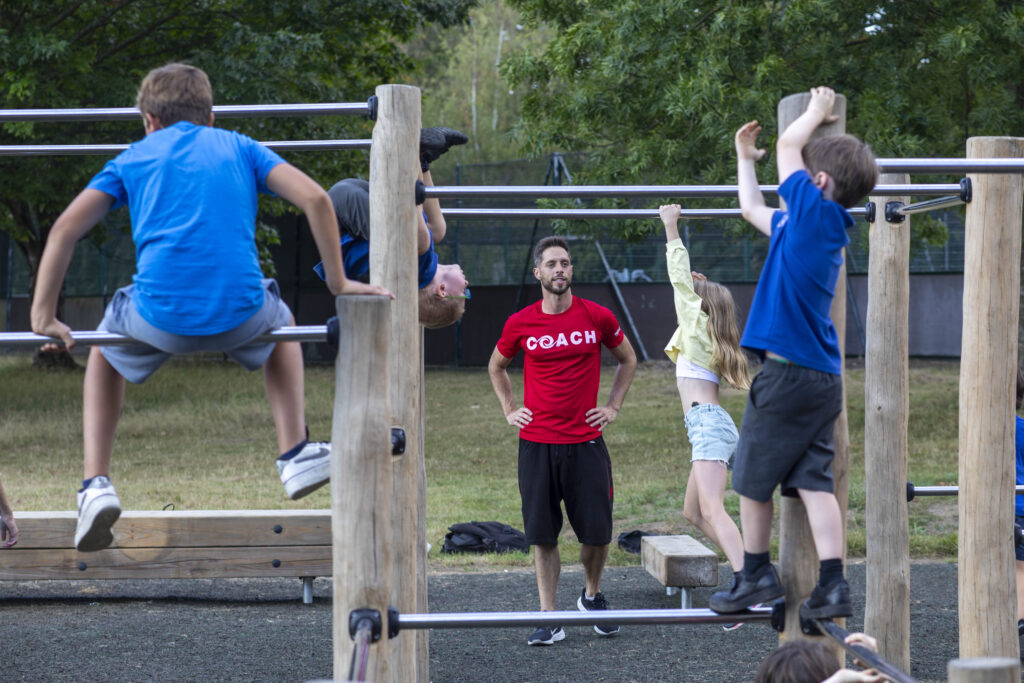 Councillor Knewstub said: "I'm delighted to see so many young people and families at the opening of the parkour park. The opening of this facility is another example of us listening to residents to find out what facilities they would like to see in the borough, and then working with them to make it happen. Parkour is one of the fastest growing sports in this country and a great way to get outside, stay healthy and enjoy our green spaces. It's also incredible to watch!"
While there are already 2 well established and successful skatepark areas in Ealing, until now, there haven't been any parkour facilities in the borough.
Members of the public helped design the parkour area, including ensuring the use of natural materials to blend the facility into the park settings.
Lammas Park was Ealing's first park, bought by the council in 1881. It was originally agricultural land and was called Lammas because that was the name given to the day (1 August) from which land that had been harvested could be used for cattle grazing. The park was opened to the public on 1 August 1883.
It is one of a record 26 local parks in the borough that have been awarded Green Flags this year.